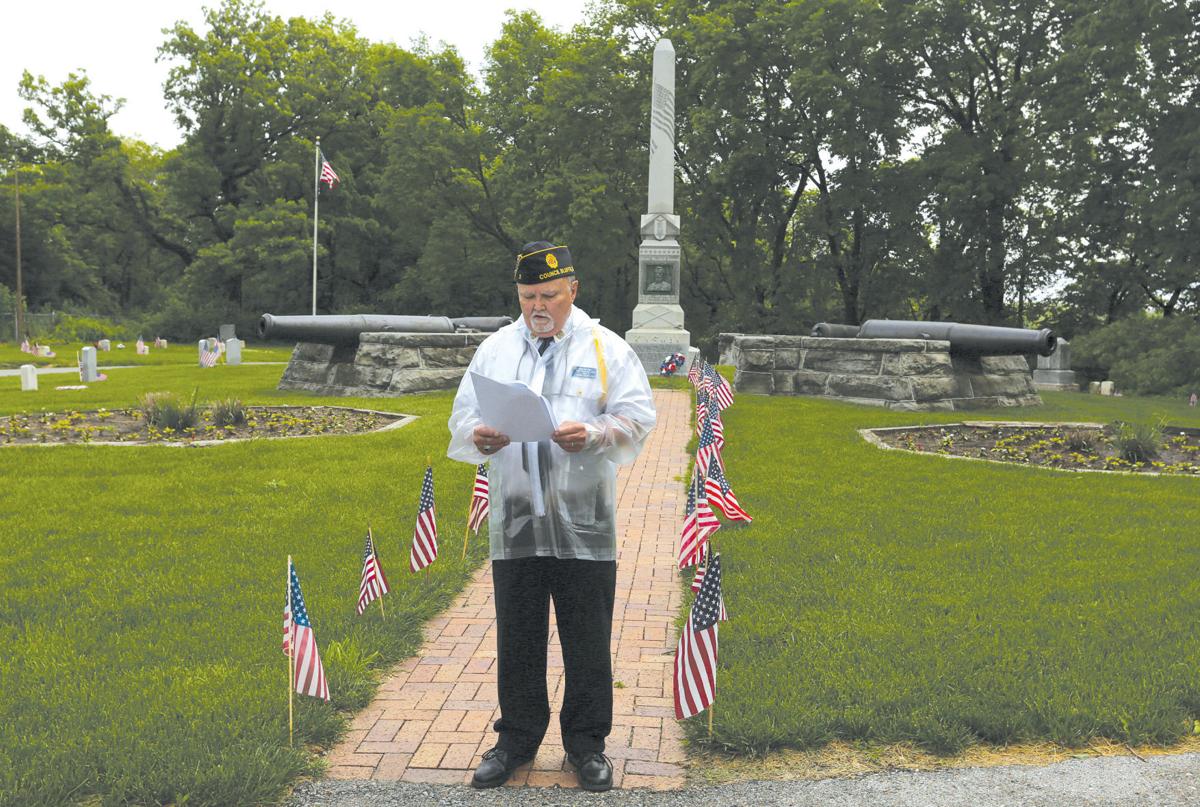 Memorial Day is a time to remember our military members and the sacrifices they have made. Some made the ultimate sacrifice.
The American Legion Honor Guard will honor those soldiers Monday.
Typically, the local guard has an estimated 12 honor guard members perform Memorial Day ceremonies. However, with the COVID-19 pandemic, it's unknown how many members will participate, said Brad Powell, American Legion Honor Guard captain.
Powell said the honor guard had started getting requests for veteran funerals a couple of weeks ago, and feels it's important to continue with Memorial Day tradition.
"It's the right thing to do. We can't forget those who've given their lives for their country, who did that to protect us and gave us the freedoms we have," he said.
Memorial Day ceremonies will begin at 9 a.m. Monday at Veterans Circle in Walnut Hill Cemetery at 1350 E. Pierce St., Council Bluffs.
The ceremony will consist of raising the colors, playing "Taps", placing a wreath, reading names of those who died in the past year and a 21-gun salute.
A similar ceremony will be held at Fairview Cemetery at 308 Lafayette Ave. afterward at Kinsman Monument.
The third ceremony will be held at Thomas Jefferson High School at 2501 W. Broadway in Council Bluffs near the World War I memorial.
Sharlene Anderson, and possibly more American Legion members, will later visit Sam's Club at 221 Manawa Center Drive in Council Bluffs to answer questions about the American Legion and Memorial Day.
Be the first to know
Get local news delivered to your inbox!