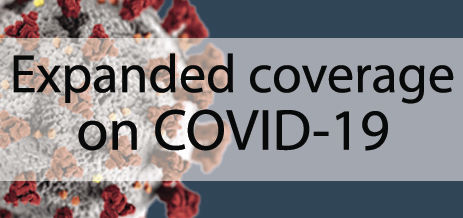 The number of COVID-19 cases varied at local schools Friday.
Council Bluffs Community School District reported 17 active cases among students and 12 among staff. Lewis Central Community School District still had five or fewer cases districtwide.
The Daily Nonpareil did not receive a report from Heartland Christian School Friday. The Catholic Diocese of Des Moines is not releasing case numbers for Catholic schools in the diocese. Iowa School for the Deaf has fewer than 100 students, so state officials recommend not releasing COVID-19 information.
Pottawattamie and Harrison Counties each reported an additional COVID-19 death on Friday.
Pottawattamie County Public Health said a rural county man 61 to 80 years old has died from the disease.
Harrison County Public Health Director Brad Brake said a man in the 61 to 80 range that lived in the county died. Brake said the death is not tied to one of the three outbreaks at long-term care facilities in the county.
Pottawattamie County was at 2,826 positive cases out of 24,615 tests at 3 p.m. Friday, an increase of 57 positive cases and 264 tests over a 24-hour period, according to coronavirus.iowa.gov.
There have been 44 deaths in the county and 2,089 recoveries.
The state listed Harrison County at 537 positive cases out of 3,430 tests on Friday, a 24-hour increase of 21 cases and 42 tests. The county had 190 recoveries.
There have been seven COVID-19 deaths in Harrison County, with a new death reported on consecutive days.
The 14-day rolling average positivity rate in Pottawattamie County was 13.2% and in Harrison County was 26.2% on Friday afternoon.
The state was at 104,872 cases out of 887,896 tests, an increase of 1,240 cases and 6,087 tests.
The state reported 7,483 cases over a seven-day span ending Friday morning, putting its per-capita rate at 237 cases per 100,000 population, according to the New York Times COVID-19 tracker. The state ranks ninths among states and territories of the U.S.
Concerned about COVID-19?
Sign up now to get the most recent coronavirus headlines and other important local and national news sent to your email inbox daily.