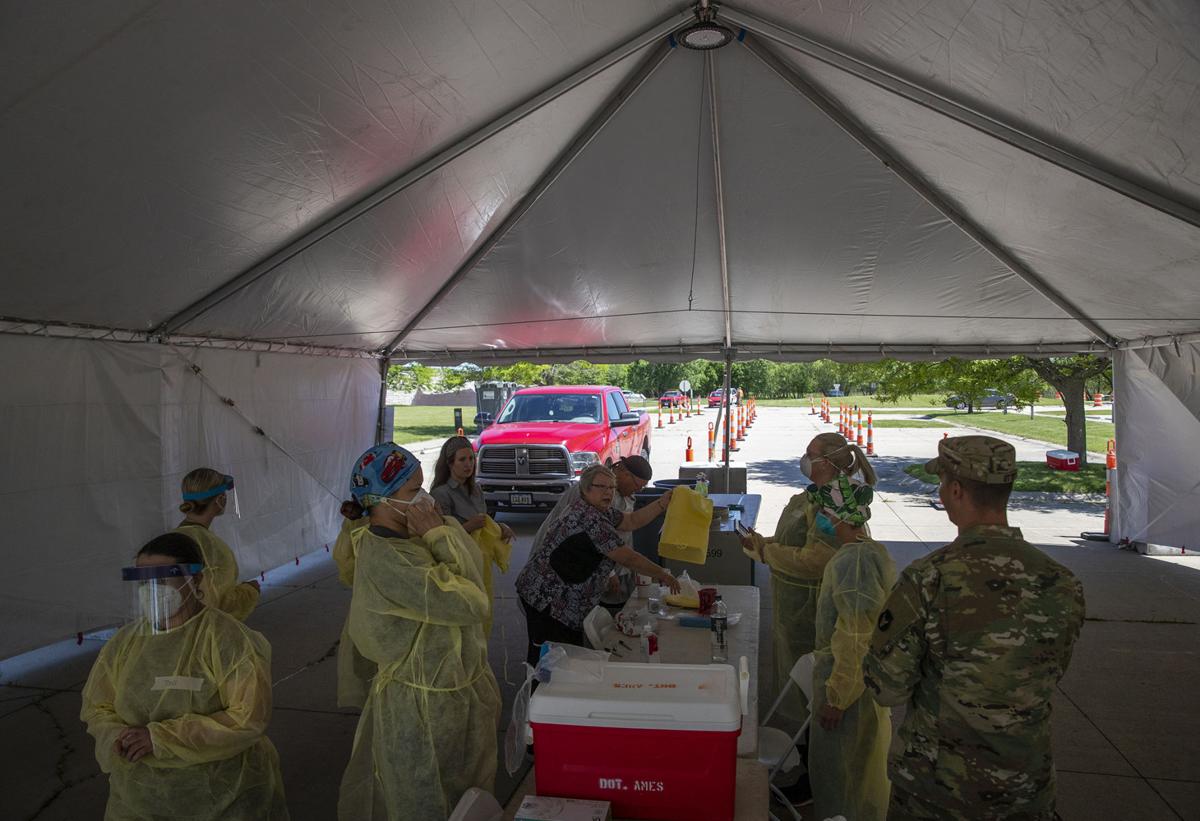 The TestIowa site on Nebraska Avenue in Council Bluffs will be closed today because of expected inclement weather, and on Monday in observance of Martin Luther King Jr. Day.
The state said the Council Bluffs drive-thru COVID-19 testing site at 3236 Nebraska Ave. — along with a site in Des Moines — is closed because of anticipated blizzard conditions across western and central Iowa. Individuals who have appointments scheduled for today at these sites will receive an email notification from TestIowa and will be able to reschedule their appointment online.
In a release, the five state-operated TestIowa drive-thru sites and the State Hygienic Lab will also be closed on Monday as well. The sites are not open on weekend. All sites will reopen for testing as usual on Tuesday, Jan. 19, from 8 a.m. to 4 p.m.
Individuals who wish to be tested at any site must first complete an online assessment at testiowa.com, and schedule an appointment. Locations and hours of operation for all test sites can be found at testiowa.com or coronavirus.iowa.gov.
Pottawattamie County's 14-day positivity rate was 15.5% at 3 p.m. Thursday. There have been 8,844 positive COVID-19 cases in the county out of 41,038 individuals tested, with 7,674 recoveries, according to Iowa Department of Public Health data available at coronavirus.iowa.gov.
There have now been 112 COVID-19 deaths in the county.
Also on Wednesday, Mills County was at 1,349 cases out of 6,787 individuals tested, with 1,214 recoveries, 16 deaths and an 11.9% 14-day rate.
Harrison County was at 1,522 cases out of 5,587 individuals tested, with 1,283 recoveries, 61 deaths and a 15.9% 14-day rate.
The Metro Area Health Care Coalition, which includes the two Council Bluffs hospitals, reported there were 250 COVID-19 patients in area hospitals, with 78 in intensive care and 29 on ventilators. There were an additional 21 patients suspected of having COVID-19 awaiting test results.