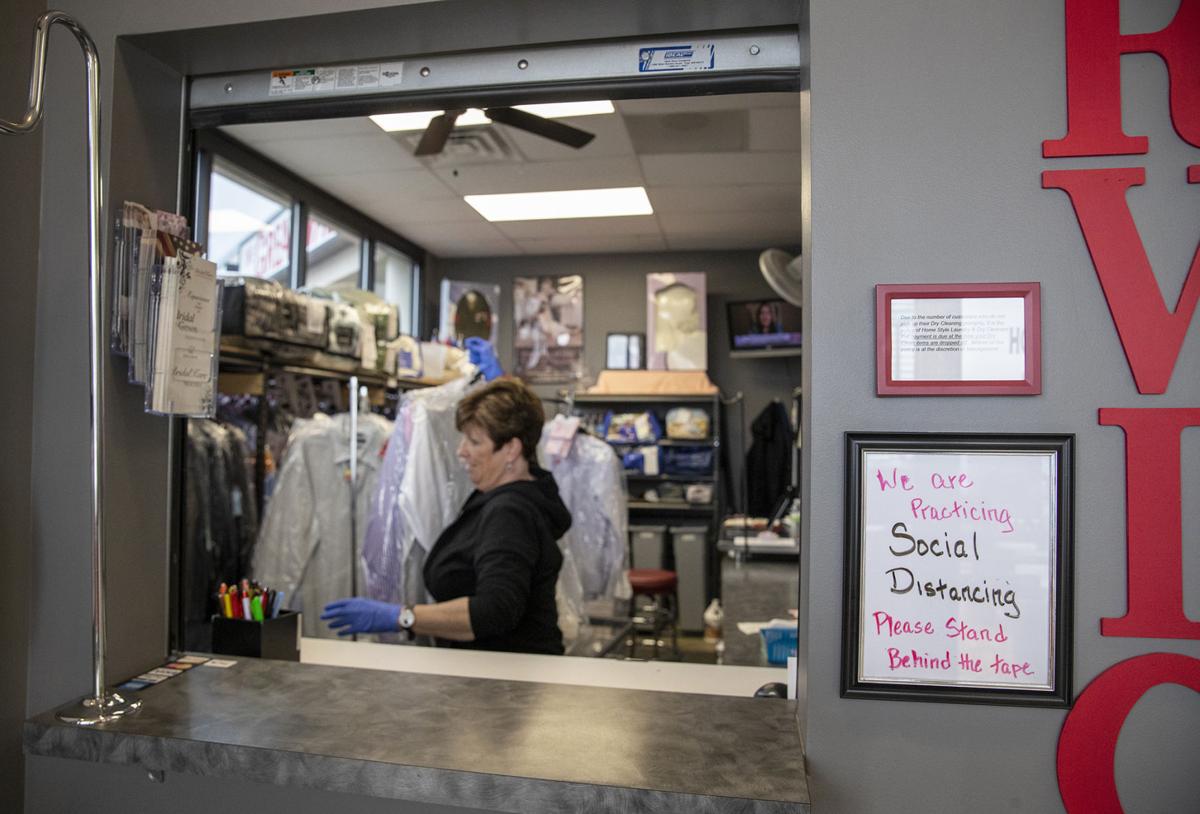 The Small Business Development Center, Advance Southwest Iowa and city of Council Bluffs have partnered to make business assistance grants available via Community Development Block Grant COVID-19 funding. The business assistance provides direct financial assistance to Council Bluffs businesses that have been impacted by the COVID-19 pandemic, according to the city.
Eligible businesses can receive funding for short-term working capital, rent, utilities, inventory and payroll. Small businesses can receive assistance ranging from a minimum of $2,000 and a maximum of $10,000, the city said. Approximately 35 grants will be awarded.
The city said eligible small businesses must operate within Council Bluffs city limits, employ lawful permanent residents, be in operation even if working remotely due to COVID-19 and the owner and employees must meet Housing and Urban Development. income qualifications. Additionally, the small business must provide proof of at least 10% lost revenue due to COVD-19, employ no more than the equivalent of 15 full-time payroll employees, and have no more than $30,000 in the business checking and/or savings accounts.
The grants are available on a first-come, first-serve process, the city said. Applications will be evaluated for eligibility and reviewed every two weeks. To apply contact Advance Southwest Iowa at 402-960-8505 or the Iowa Western Small Business Development Center at 712-325-3350.
And there's more assistance available to businesses.
Gov. Kim Reynolds said Thursday a new state grant program will be announced next week to aid restaurants and bars around Iowa that have been closed temporarily due to mitigation measures taken to slow the spread of the COVID-19 pandemic.
During her weekly news conference, the governor said the new grant program would provide $40 million in financial relief to restaurants and bars that experienced a decrease in gross sales during the second and third quarters of 2020 compared with the same time the previous year.
"The one-time grants are intended to assist with short-term cash flow and award amounts of up to $25,000 that will be tiered based on the percent of lost sales," she told reporters.
The financial aid could be used to help affected businesses recover, bring their employees back to work and keep their doors open, she said.
Applications via the state Economic Development Authority will be taken from noon Feb. 1 through 5 p.m. Feb. 15, Reynolds said, adding that "all applicants will be considered for an award."
Pottawattamie County cases, vaccinations
An additional COVID-19 death in Pottawattamie County was added to state data on Friday, bringing the total to 115 during the pandemic.
The county was at 9,098 total cases out of 41,853 tests, with 8,021 recoveries at 3 p.m. Friday. The county's 14-day positivity rate was 13.1%.
The Metro Area Health Care Coalition, which includes the two Council Bluffs hospitals, reported 227 COVID-19 patients, including 72 in intensive care and 28 on ventilators. There were also 15 patients believed to have the disease awaiting test results.
The state updates vaccine numbers thrice weekly. On Friday, there had been 7,964 doses administered in Pottawattamie County.
The state reported 3,792 residents have received vaccine. There have been 544 vaccine series completed.