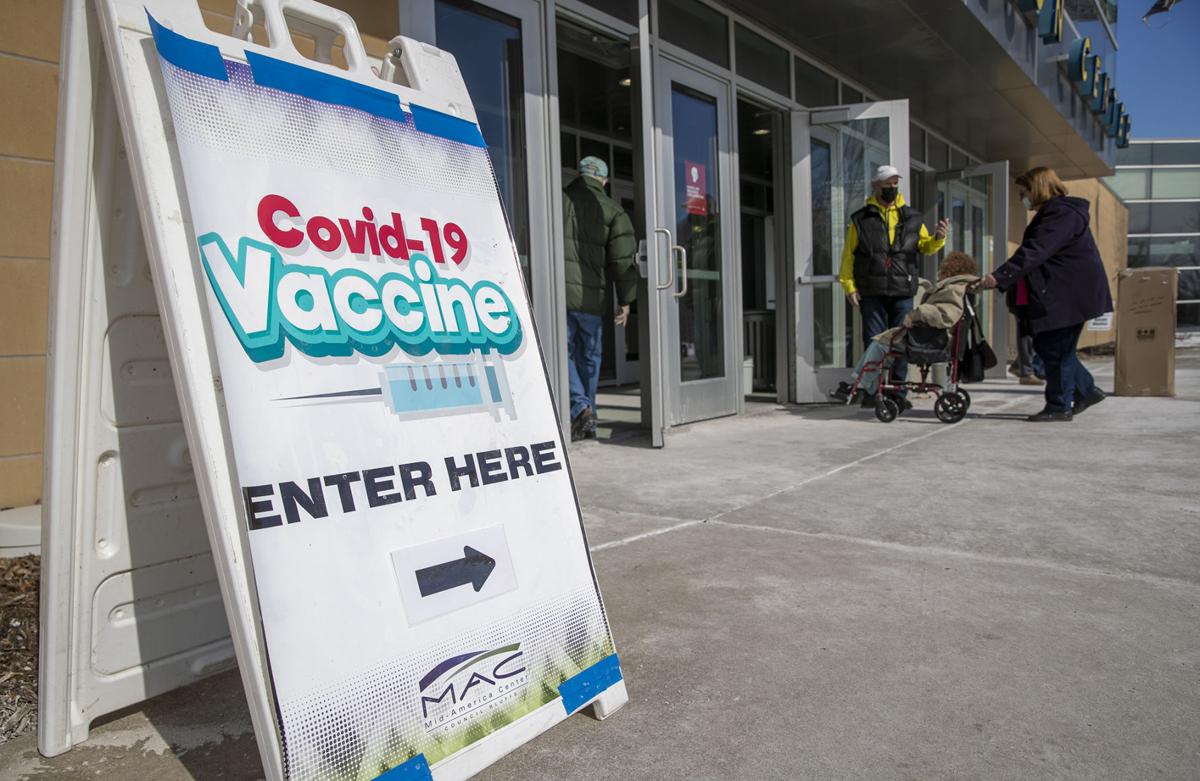 WASHINGTON — COVID-19 vaccine makers told Congress on Tuesday to expect a big jump in the delivery of doses over the coming month, and the companies insist they will be able to provide enough for most Americans to get inoculated by summer.
By the end of March, Pfizer and Moderna expect to have provided the U.S. government with a total of 220 million vaccine doses, up sharply from the roughly 75 million shipped so far.
"We do believe we're on track," Moderna President Stephen Hoge said, outlining ways the company has ramped up production. "We think we're at a very good spot."
That's not counting a third vaccine, from Johnson & Johnson, that's expected to get a green light from regulators soon.
The Biden administration said Tuesday that it expects about 2 million doses of that vaccine to be shipped in the first week, but the company told lawmakers it should provide enough of the single-dose option for 20 million people by the end of March.
Looking ahead to summer, Pfizer and Moderna expect to complete delivery of 300 million doses each, and J&J aims to provide an additional 100 million doses. That would be more than enough to vaccinate every American adult, the goal set by the Biden administration.
Two other manufacturers, Novavax and AstraZeneca, have vaccines in the pipeline and anticipate eventually adding to those totals.
Asked pointedly if they face shortages of raw materials, equipment or funding that would throw off those schedules, all of the manufacturers expressed confidence that they had enough supplies and had already addressed some of the early bottlenecks in production.
"At this point I can confirm we are not seeing any shortages of raw materials," said Pfizer's John Young.
The hearing by a House subcommittee came as U.S. vaccinations continue to accelerate after a sluggish start and recent disruptions caused by winter weather. More than 44 million Americans have received at least one dose of either the Pfizer or Moderna vaccine, and about 1.4 million per day got a first or second dose over the past seven days, according to the CDC.
Nearly 14% of Americans have received at least an initial dose of the two-shot-regimen vaccines from Pfizer and Moderna.
Local COVID-19 numbers
Mills County reported six new positive cases of COVID-19 over the week ending Tuesday, according to the public health department there. The county has 95 active cases.
Mills County Public Health said 2,330 residents have received a first dose of vaccine, while 588 have received a full series. The department has administered 1,132 first doses and 518 second doses.
About half of the doses administered in the county have gone to the 65 and older population.
Pottawattamie County reported just two new positive cases and 340 new COVID-19 tests, according to Iowa Department of Public Health data.
The county was at 10,662 total cases with 9,099 recoveries, leaving 1,563 active cases. There have been 101,050 tests in the county.
And the 14-day positivity rate dipped to 5.2% on Tuesday.
The county crossed 7,000 first dose vaccinations for residents, with the total at 7,040. There have been 3,139 series completed among residents.
The third of three scheduled Pottawattamie County Public Health vaccination clinics for residents 65 and older will be held Friday. Appointments for the clinic are full.
— Nonpareil News Editor Mike Brownlee and Associated Press writer Zeke Miller contributed to this story. The Associated Press Health and Science Department receives support from the Howard Hughes Medical Institute's Department of Science Education.