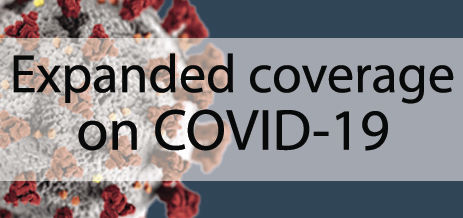 For the second straight week, none of the 700 staff members at Iowa Western Community College had COVID-19.
For the week of Sept. 6-12, there were no new cases among the staff and no active cases, according to school officials. For the previous week, there were no new staff cases and two recoveries, leaving no active cases.
There were, however, six new cases among the college's 5,100 students between Sept. 6-12 and one recovery, with a total of four active cases. That's down from 12 active cases the week before.
It should be noted that Friday's report (published Saturday) from Council Bluffs Community School District referred to the total number of active cases, not just new cases.
As of Friday, the district had a total of three active cases among staff members and six among students, according to the district. That comprised less than 1% of the staff and less than 1% of the student population.
Two of the staff cases were at the middle schools and one was at an elementary school building, the district's dashboard showed. There were no staff cases at either of the high schools. Among the student cases, three were high school students, two were middle school students and one was an elementary child.
Pottawattamie County reported a 36th COVID-19 death, a Council Bluffs man between 61 and 80 years old. Pottawattamie County Public Health said the man died Saturday.
At 3 p.m. Monday, there were 1,829 cases in the county out of 19,293 tests, according to coronavirus.iowa.gov. There were 45 new cases over a 48-hour period. The state website listed 1,548 recoveries, an increase of eight.
The county's 14-day rolling average positivity rate was 8.4% Monday afternoon.
There have been 74,900 positive cases of COVID-19 in Iowa out of 704,540 tests, according to coronavirus.iowa.gov, with 53,417 recoveries and 1,224 deaths. There were two new deaths Saturday, one Sunday and one as of Monday afternoon.
-- News Editor Mike Brownlee contributed to this report.
Concerned about COVID-19?
Sign up now to get the most recent coronavirus headlines and other important local and national news sent to your email inbox daily.