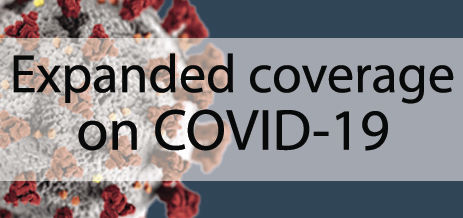 A 35th Pottawattamie County resident has died after contracting COVID-19, the first death from the disease in the county since late August.
Pottawawattamie County Public Health Director Matt Wyant said a Council Bluffs woman between 61 and 80 years old died on Wednesday. The 32nd death was reported on Aug. 26, while the 33rd and 34th deaths were confirmed later but occurred in early August.
Wyant said one active case remains at each of the two long-term care facilities in the county that suffered an outbreak. During those outbreaks, there were 10 deaths at Oakland Manor and nine deaths at Risen Son Christian Village.
The county was at 1,726 positive cases out of 18,656 tests at 3 p.m. on Wednesday, according to coronavirus.iowa.gov. There were three new cases over a 24-hour period. There have been 1,489 recoveries in the county and the county's 14-day rolling positivity rate was 8.3%.
"We're still doing really well, where our recovery numbers are outweighing new cases," Wyant said. "Showing that community mitigation efforts are working — social distancing, wearing facial coverings where needed, proper hand hygiene. All those are going well."
Mills County Public Health reported Tuesday the county had 138 cases over the previous week out of 3,252 tests. There were 127 positives out of 3,073 tests the week ending Sept. 1.
The 14-day positivity rate in the county was 5.6% on Wednesday afternoon.
Here's a look at the 14-day rates in southwest Iowa:
Pottawattamie County — 8.3%
Statewide, there were 71,265 cases out of 677,633 tests on Wednesday afternoon, an increase of 406 positive cases over 24 hours. The death total climbed from 1,178 to 1,192, according to the state COVID-19 website. The site listed 51,007 recoveries.
Iowa remained at No. 3 on the New York Times seven-day rolling average of number of cases per 100,000 population, at 164, down from 168 on Tuesday.
Cedar Falls joins with other Iowa cities in requiring masks
Cedar Falls approved a mask mandate Tuesday, joining with other Iowa cities that have taken similar moves as the state continues to see high numbers of confirmed coronavirus cases.
The Associated Press reported Cedar Falls joins Cedar Rapids, Des Moines, Dubuque, Iowa City, Mount Vernon, Muscatine and Waterloo in enacting mask requirements. Enforcement of the rules vary but are primarily focused on education, with police in some communities instructed to hand out masks to those not wearing them.
The requirements come as the state on Wednesday reported 478 confirmed coronavirus cases in the past 24 hours. There were 12 additional deaths, raising the total to 1,185 who have died of the virus in Iowa.
Iowa Gov. Kim Reynolds has declined to approve a statewide mask order because she said it would be impossible to enforce. Reynolds has told local jurisdictions that because she hasn't issued an order, they don't have the authority to enforce their mask mandates.
In Cedar Falls, the mask rule takes effect immediately and will last for six weeks. It requires masks for people older than 5 while in indoor public places, including businesses, and outdoors when it's not possible to maintain a distance of 6 feet.
The Cedar Falls City Council approved the rule on a 4 to 3 vote.
"To me, this is a health-care crisis, and we are addressing a health-care crisis," council member Kelly Dunn said.
Those opposed to the move favored a strong recommendation rather than a mandate.