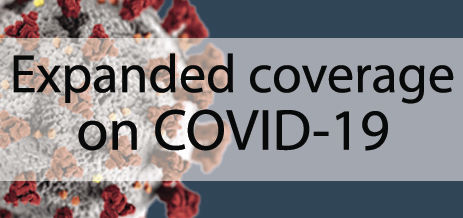 Pottawattamie County reported 46 additional COVID-19 cases on Wednesday, as its 14-day positivity rate continued to hover in the 12-to-13% range.
At 3 p.m. Wednesday, the county had 3,013 positive cases out of 25,700 tests, up from 2,967 cases and 25,310 tests 24 hours earlier, according to the state COVID-19 website. The county's 14-day rolling average positivity rate was 12.4% — down from 13.3% the day before.
There have been 2,185 recoveries and 44 deaths in the county.
Among the outbreaks at long-term care facilities in southwest Iowa, on Wednesday Rose Vista Home in Woodbine had 92 cases among residents, with 38 recoveries, according to the state. Also in Harrison County, Dunlap Specialty Care had 68 cases with three recoveries and Longview Home Inc. in Missouri Valley had 66 cases with eight recoveries.
The most recent COVID-19 death in the county was a care facility resident, Harrison County Public Health confirmed on Monday. There have been eight deaths in the county.
In Mills County, Glen Haven Village in Glenwood had 15 cases with seven recoveries. And in Cass County, Atlantic Specialty Care had 38 cases with no recoveries, according to the state.
There are 68 long-term care facility outbreaks in Iowa.
Statewide, the Associated Press reported the number of Iowa residents dying from the coronavirus is quickly rising again after weeks of increasing hospitalizations and outbreaks at nursing homes, according to state data.
The Iowa Department of Public Health reported 31 new deaths from the virus Wednesday, the most confirmed in a 24-hour period since the beginning of the pandemic.
That does not mean that 31 people died in one day. Instead, it means that the state received 31 new reports of confirmed COVID-19 deaths through medical examiners and death certificates. Many of the deaths happened a few or several days ago.
At the state's peak for deaths in May, an average of about 14 people were dying daily from coronavirus.
A month ago, Iowa was averaging about six deaths per day. That rate has climbed to about nine deaths per day over the last two weeks and will go up further as more are reported in that timeframe. In all, 1,582 people have died since March.
The increase in deaths is likely to continue. State data updated Tuesday evening showed a record 534 people are hospitalized with the virus. That included 90 admitted in the previous 24 hours, the second highest one-day total of new patients to date.
— The Associated Press contributed to this report.
Concerned about COVID-19?
Sign up now to get the most recent coronavirus headlines and other important local and national news sent to your email inbox daily.