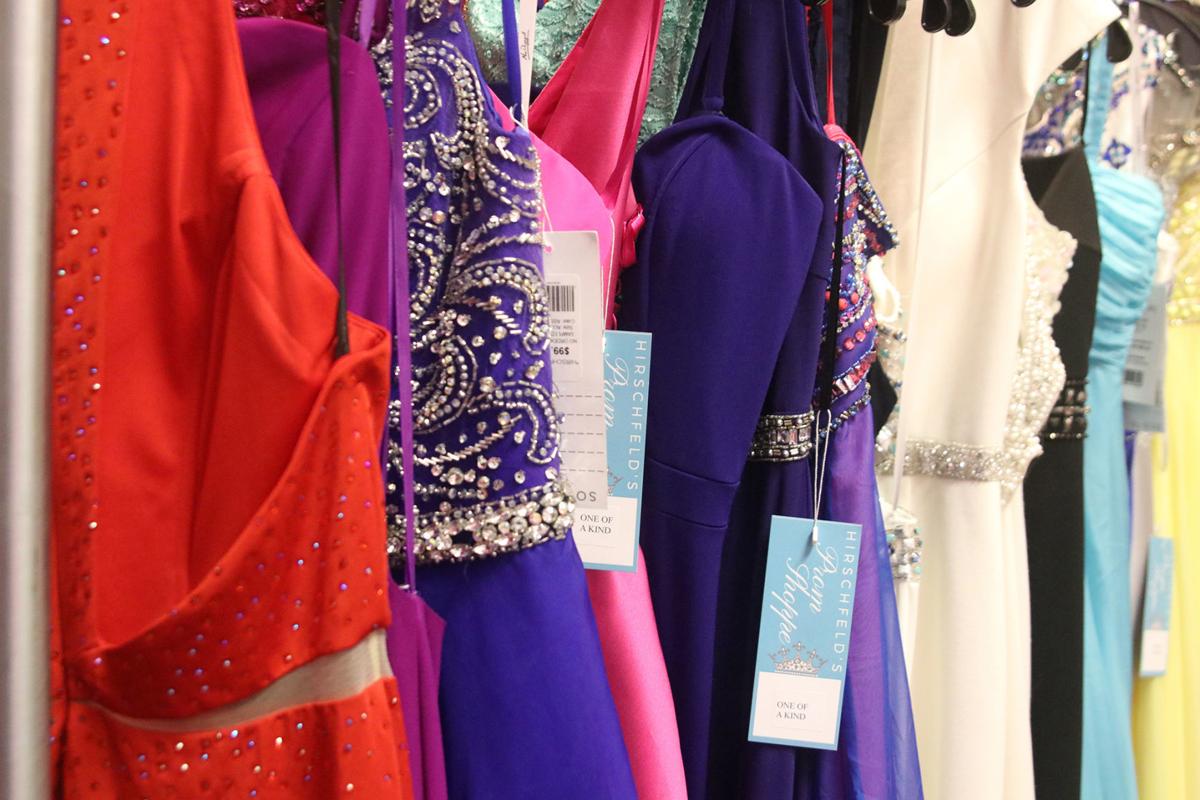 Prom is one of those special events of youth where memories are made.
Students put on their best clothes, with many girls buying new dresses and guys renting tuxes. The junior class decorates the venue, and the prom committee springs for a live band.
Whether it's a thrill or a disappointment, most students who attend will remember their senior prom for the rest of their lives.
But this year, seniors at Abraham Lincoln and Thomas Jefferson High Schools may only remember that their prom was canceled because of the coronavirus pandemic.
At least, that's how it seemed on Monday, when seniors received an email from Council Bluffs Community Schools Superintendent Vickie Murillo.
"After discussing with the high school principals, we have decided to cancel the traditional prom," the message stated. "I know this is disappointing, but instead of the traditional prom, we are considering an end of year dance for seniors only, which could be held at school. This would be combined with senior recognition night."
Murillo added that, as of Monday, graduation ceremonies are still on, "unless restrictions on group gatherings are not lifted."
Not to mention social distancing requirements. Even crabby chaperones don't make couples stand 6-feet apart.
Time was running out to cancel arrangements made with some of the vendors (without penalty), said Diane Ostrowski, chief communications officer for the school district.
"These are unprecedented times, so we're faced with some difficult decisions," she said.
Bailey Peabody, a senior at Abraham Lincoln, said she and her boyfriend, Payton Burford, a 2019 Thomas Jefferson graduate, have been going together since her freshman year and were planning to attend prom together.
"I was definitely looking forward to prom, just because it's the last dance we get to have," she said. "He's come to every dance with me throughout high school."
Bailey said she understands that the event is being canceled for the safety of the students. She thinks the decision was justified.
"It's hard to think of it like that when you're feeling sad about it not happening," she said. "I know deep down it is for the correct reasons."
Bailey hopes it will work out for seniors to have a prom later in the school year.
"We understand we might not get to have all the traditions we were promised," she said. "As a whole, we would be blessed to have any accommodations made to be able to have it."
Thomas Jefferson senior Mason Allen said it was a "bummer" not to be able to have prom. He was planning to take his girlfriend, whom he started going with this year.
"It's a meaningful memory," he said. "My mom and dad showed us pictures of them at prom. Now, I won't be able to have that picture to show my kids, if I have any."
Mason said his junior prom wasn't as big a deal to him, but he was counting on his senior prom being special.
"My mom and dad said I could go all out," he said.
Mason said, at first, he didn't take the pandemic seriously, but news coverage has convinced him the decision to cancel was probably justified.
"If it's as bad as they say it is, I'd say yes, it was probably a good idea," he said, adding, "It'd be cool if they could work out a way to postpone it and have it later."
A.L. senior Emmalee Keller, who planned to go with her boyfriend from another high school, was also disappointed.
"Luckily, I didn't buy a dress," she said.
Emmalee thinks there must be a better solution, such as having prom later in the year.
In a tweet that followed her email about the cancellation, Murillo said, "Class of '20: I share your disappointment about prom being canceled. The decision was made just in case we would not be back in school by then or still have restrictions on gatherings. The principals will find a way to celebrate you and end your senior year on a positive note."
Concerned about COVID-19?
Sign up now to get the most recent coronavirus headlines and other important local and national news sent to your email inbox daily.