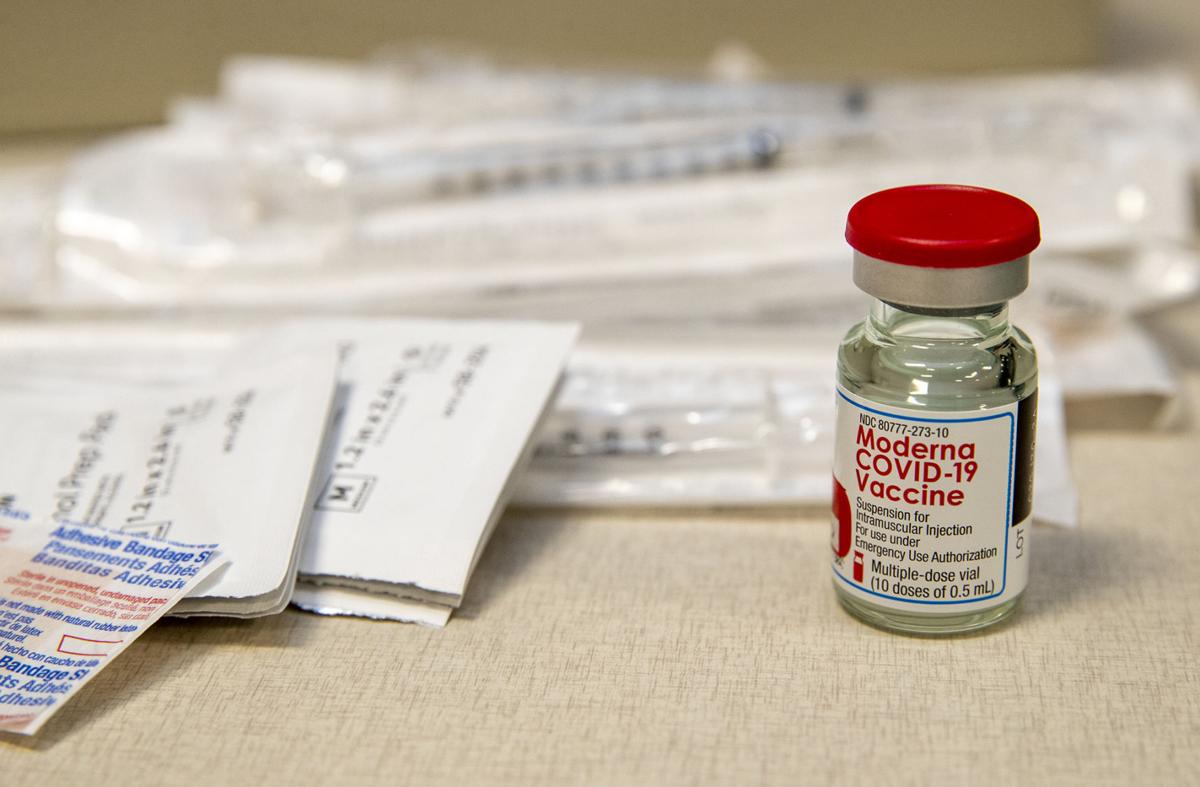 Some pharmacies in Pottawattamie County have started taking vaccine appointments for adults 65 and older.
Pottawattamie County Public Health Public Health Director Matt Wyant said Tuesday that Super Saver is taking reservations by phone.
Hy-Vee's COVID-19 website noted in its Q&A section, "vaccinations will only be available at Hy-Vee by appointment. Once our vaccine supply increases, we will add registration information to this page for eligible patients to sign up for a vaccination appointment in their area."
Wyant said Walgreens was set to begin Wednesday. Walmart is working to determine its appointment process.
The website for Lehan Pharmacy in Minden noted Tuesday the pharmacy's waitlist is currently full.
Wyant said he had not been in contact with CVS. The national pharmacy chain is not currently listed by the Iowa Department of Public Health as a participating pharmacy.
"I know everybody in the 65 and older age group is anxious to get their vaccine, public health and county doing their best to work with pharmacies to get their processes in place," he said.
On Feb. 8, the national pharmacy chain agreement will take effect, with the federal government eventually taking over vaccine distribution to pharmacies. Until then, Wyant said, the county will continue to provide half of its allotted doses to local pharmacies.
"That'll help us with increased dosage in the area," Wyant said of the agreement.
The other half of the county's weekly allotments will go toward phase 1B tiers, starting with school employees and law enforcement.
The first county clinic, open only to school employees and law enforcement officials who've registered, will be held on Saturday. Wyant said the county hopes to administer 1,700 first doses at the clinic. The county now has both the Moderna and Pfizer-BioNTech vaccines, which each require two shots, spaced 28 and 21 days apart, respectively.
School employees from every district in the county have signed up for the clinic, in addition to law enforcement personnel. Given the larger population, Wyant said the appointment split is about 80-20% school employees.
Additional clinics will be held in the coming days and weeks, along with booster -- second -- dose clinics. The county is still working through health care workers for booster shots.
As the county begins to work through the phase 1B tiers, it will also look to hold clinics for those 65 and older as well.
"We'll wait until a point at which our allocation amount allows us to do both. Once we reach a point where pharmacies are getting allocations, as we continue to do tier group we can do 65 and older," he said. "It's really all contingent on the amount of vaccine coming into Pottawattamie County."
The national pharmacy chain agreement with the federal government, the distribution of leftover vaccine from efforts at long-term care facilities and potential increased allotments for the county will help, Wyant said.
Despite that, he again stressed that "vaccine is in extremely short supply."
Pharmacy information
According to the Iowa Department of Public Health, the following pharmacies are participating (addresses in Council Bluffs unless otherwise noted):
CHI Health Valley View, 1288 Valley View Drive, 712-242-2405, chihealth.com/en/patients-visitors/coronavirus-covid-19/covid-vaccine.html
CHI Health West Broadway, 3135 W. Broadway Suite 101, 712-242-2070, chihealth.com/en/patients-visitors/coronavirus-covid-19/covid-vaccine.html
All Care Health Center, 902 S. Sixth St., 712-256-6583, allcarehealthcenter.org/coronavirus
Super Saver, 1141 N. Broadway, 712-322-9019, website not yet available
Lehan Pharmacy, 317 Main St., Minden, 712-483-2884, lehanpharmacy.com/wp/covid
Hy-Vee, 2323 W. Broadway, 712-322-3111, hy-vee.com/my-pharmacy/covid-vaccine
Hy-Vee, 1745 Madison Ave., 712-322-9222, hy-vee.com/my-pharmacy/covid-vaccine
Union Pharmacy, 235 W. Broadway, unionltcpharmacy.com/coronavirus
Walgreens, 301 W. Bennett Ave., 712-325-0619, www.walgreens.com/findcare/vaccination/covid-19
Walgreens, 535 E. Broadway, 712-329-0930, www.walgreens.com/findcare/vaccination/covid-19
Walgreens, 2508 W. Broadway, 712-328-2266, www.walgreens.com/findcare/vaccination/covid-19
Walmart, 3201 Manawa Centre Drive, 712-366-1315, website not yet available
Walmart, 1800 N. 16th St., 712-890-3915, website not yet available