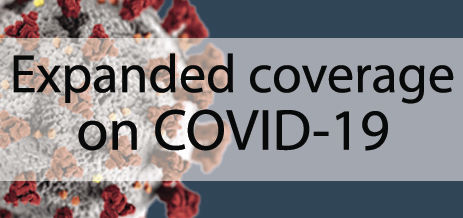 The county, home to multiple meatpacking plants — which have been susceptible to coronavirus throughout the state and country — had conducted 1,905 tests, with 27% — 514 — coming back positive.
Mills County reported three new cases, bringing the county's total to 19, with a 1.6% positive rate.
Shelby County has 37 cases after two more were reported, with a 11.6% positive rate.
Montgomery County reported an additional case, putting the county at seven cases and 2.2% positive rate.
Pottawattamie County Public Health said Friday it would stop reporting positive case counts over the weekend, with a full reporting on Monday. The county will report any deaths over the weekend.
Here's a look at numbers in southwest Iowa, based on data from the counties and coronavirus.iowa.gov:
Pottawattamie County — 272 cases, 152 recoveries, 2,915 tests, 9.3% of those tested have come back positive (numbers reported by Pottawattamie County Public Health on Friday)
Mills County — 19 cases, 13 recoveries, 1,215 tests, 1.6%
Harrison County — 21 cases, 17 recoveries, 421 tests, 5%
Cass County — 12 cases, nine recoveries, 379 tests, 3.2%
Shelby County — 37 cases, 30 recoveries, 320 tests, 11.6%
Montgomery County — seven cases, five recoveries, 324 tests, 2.2%
Monona County — 24 cases, 16 recoveries, 376 tests, 6.4%
Crawford County — 514 cases, 308 recoveries, 1,905 tests, 27%
Page County — 13 cases, 10 recoveries, 530 tests, 2.1%
Fremont County — four cases, two recoveries, 140 tests, 2.9%
In Regional Medical Coordination Center region four, which includes Pottawattamie, Mills, Harrison, Cass, Crawford, Shelby, Fremont, Montgomery, Page, Adams, Audubon and Taylor Counties, there were 12 patients hospitalized on Saturday, an increase of three from Friday. Six were in intensive care, down three from Friday.
The region has 179 inpatient beds available, 31 intensive care beds available and 63 ventilators available. Three hospitalized patients were on ventilators as of numbers provided Saturday, down from Friday.
Information about COVID-19
Pottawattamie County Public Health has said daily: "Because we have community spread of COVID-19, individuals should be taking precautions to protect themselves. Stay home as much as possible, limit travel and shopping. If you must leave home, practice social distancing, and stay at least 6 feet away from others. Wash hands and disinfect frequently touched surfaces multiple times per day. If you are sick, self-isolate at home."
Symptoms in people who have been exposed to conravirus can include fever, cough and shortness of breath, according to the Iowa Department of Public Health. The symptoms may appear in as few as two days or as long as 14 days after exposure. Most people experience mild or moderate symptoms that clear up in two to three weeks.
Older adults and people with existing health problems are among those particularly susceptible to more severe illness, including pneumonia.
The Centers for Disease Control and Prevention recommend the use of masks when out in public. Make sure it covers your mouth and nose. Face shields are an option as well, as they cover your eyes.
Pottawattamie County Public Health does not have a role in deciding who does and does not get tested.
Public health officials recommend:
Stay home as much as possible.
Self-monitor for symptoms.
Call your physician if symptoms appear.
Cover coughs and sneezes with a tissue or your upper arm/elbow.
Wash hands frequently with soap and water.
Clean and disinfect frequently-touched objects and surfaces.
Methodist Health System is offering a community hotline and screening tool at 402-815-SICK (7425). CHI Health has a helpline to answer questions and direct patients who may be at high risk of the coronavirus illness. Visit chihealth.com for information.
Pottawattamie County Emergency Management Agency has a COVID-19 call center open from 8 a.m. to 4 p.m. Monday through Friday at 712-890-5368 or 712-890-5369.
For those struggling with mental health during the pandemic, yourlifeiowa.org has several resources, including a hotline at 855-581-8111 and a text-friendly line at 855-895-8398.
Additionally, the Hope 4 Iowa Crisis Hotline connects individuals in crisis to a helping hand with the resources to address and improve mental wellness.
The hotline is available 24 hours a day. Call 84-HOPE-4-IOWA (844-673-4469).
The University of Nebraska Medical Center has a COVID-19 screening app — 1-Check COVID, enables users to answer a series of questions and assess their likelihood of having COVID-19. Based on the user's input, the screening app will issue a "low-risk," "urgent risk" or "emergent risk" assessment and guide the individual toward possible next steps.
Concerned about COVID-19?
Sign up now to get the most recent coronavirus headlines and other important local and national news sent to your email inbox daily.