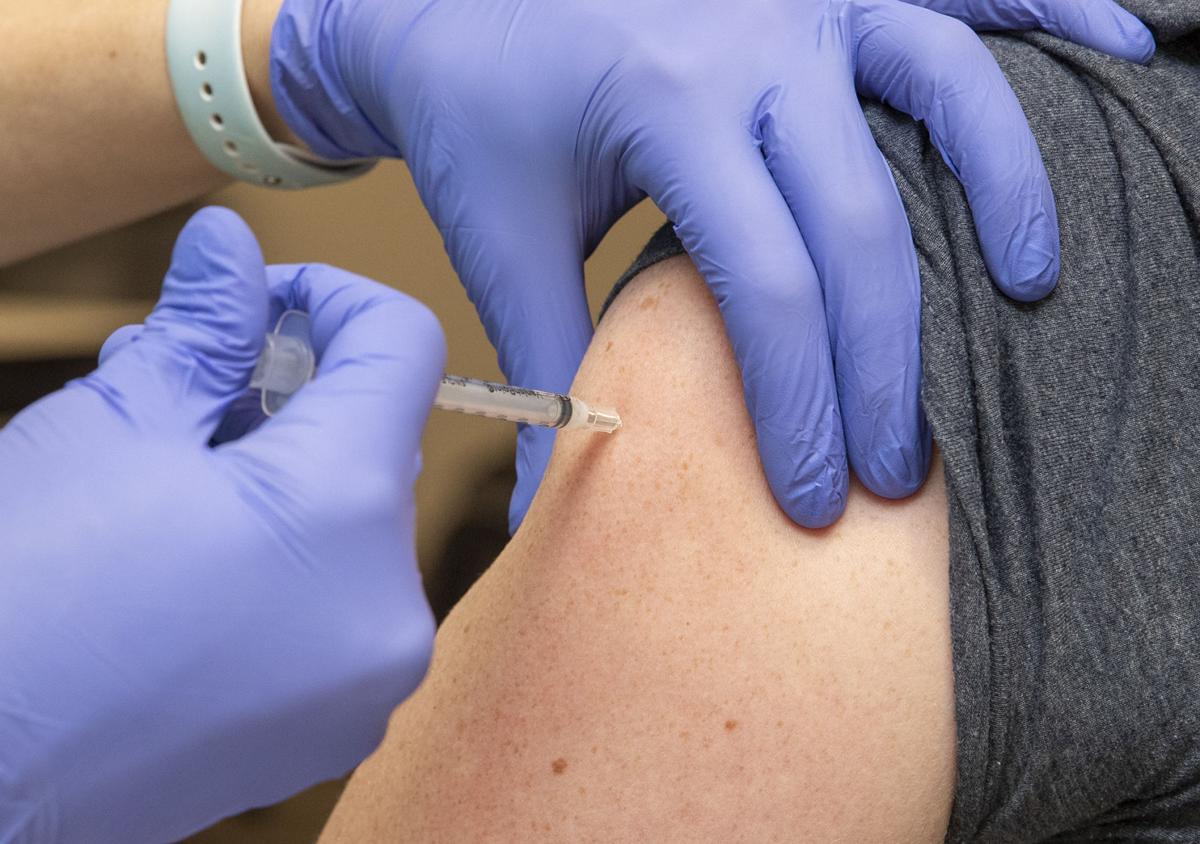 The Iowa Department of Public Health will not be releasing county-level information on COVID-19 vaccine allocation.
State officials told county public health officials during a meeting on Tuesday, according to Pottawattamie County Public Health Director Matt Wyant said.
"A number of counties were requesting the state release how they are doing allocations process. How many vaccines received, how many per county," Wyant said Wyant, who's been asking for two weeks or longer for assurances distribution is equitable across the state. "IDPH said it won't do that."
The Iowa Department of Public Health told the Nonpareil county-level and health care facility allocation information is confidential pursuant to Iowa Code section 22.7(50), "as this data constitutes information concerning physical infrastructure, critical infrastructure, and emergency preparedness developed, maintained, or held by the Department for the protection of life or property."
"A number of us expressed concerned about transparency and communication," Wyant said. "They took it more as a comment and moved on. ... It doesn't sound like anything's going to change."
The Centers for Disease Control and Prevention's vaccine tracker showed Tuesday that 60,137 people in the state had received the first dose of vaccine — both the Moderna and Pfizer-BioNTech vaccines require two shots. The CDC reported 120,175 doses have been distributed to the state.
By the CDC's count, there are 3,809 doses available per 100,000 of population in Iowa. Wyant pointed out Pottawattamie County has received 2,200 doses for a population of more than 93,000. That total does not include vaccinations at long-term care facilities, which are being administered through agreements with national pharmacy chains.
Vaccinations started in Pottawattamie County on Dec. 22 at CHI Health Mercy Council Bluffs, with Methodist Jennie Edmundson Hospital, All Care Health Center and Pottawattamie County Public Health starting the following day. The county administered 400 doses at clinics over two days, Dec. 23 and Dec. 24. The hospitals and All Care have phased in their vaccinations.
The county has received only the Moderna vaccine because the state did not authorize storage of the potential Pfizer-BioNTech vaccine doses for the county in Nebraska. Pfizer-BioNTech requires extreme cold storage.
Based on what the state has told Pottawattamie County officials to this point, additional doses not likely to arrive in the county until around Jan. 19 at the earliest. As of now, the county won't receive doses this week or next week.
The second dose is due for many, including those who received it from county clinics in Council Bluffs and Oakland, Jan. 19 to Jan. 21.
"It is stressful, because we just don't have much information," Wyant said. "They keep telling us not to worry, we'll receive our secondary doses. But there's no explanation why we didn't receive (more doses). At the same time, they're reassuring us that the state is receiving allocations each week."
Pottawattamie County tops 100 COVID-19 deaths
There have been 102 COVID-19 deaths in Pottawattamie County since the pandemic reached the area in March.
There were 51 new cases in the county on Tuesday, with the total at 8,478 out of 40,023 individuals tested, with 7,179 recoveries. The county's 14-day positivity rate was 16.2%.