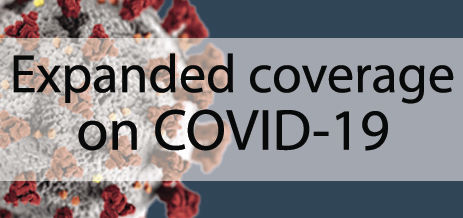 A third Oakland Manor resident has died after contracting COVID-19, the disease caused by the novel coronavirus.
Pottawattamie County Public Health said a man 81 or older has died, the third amid an outbreak at the long-term care facility.
There have been 22 COVID-19 deaths in the county, 12 at long-term care facilities, according to county records. That includes three deaths at Country House Residence, which the state doesn't classify as a long-term care facility, but the county does.
Matt Wyant with the Pottawattamie County Public Health said there have been 19 positive cases among residents at Oakland Manor.
The state COVID-19 website listed 1,118 positive cases in the county at 3 p.m. Thursday, up from 1,084 at 3 p.m. the day before. 
There have 13,932 tests in the county, for a positive rate of 8%. The rate dipped to 7.4% on July 6 and remained there for around a week, before climbing back up. Since July 6 there have been 388 new cases in the county.
Wyant said that the uptick in positive rate doesn't concern him yet, noting there have been day-to-day fluctuations in positive cases. The state site updates constantly, with the Nonpareil checking numbers in the afternoon. Coronavirus.iowa.gov listed a total of 34 new cases on Wednesday, with 15 new cases when the Nonpareil checked Thursday. There were two cases listed for Tuesday.
"When you look back within the last two weeks, we've had some ups and downs," Wyant said. "If I see more of a trend-line going up, we'll have more of a concern."
The state listed 767 recoveries in the county.
There have been 44,038 positive cases and 31,935 recoveries in Iowa out of 471,006 tests, with the positive rate remaining at 9.3% on Thursday afternoon.