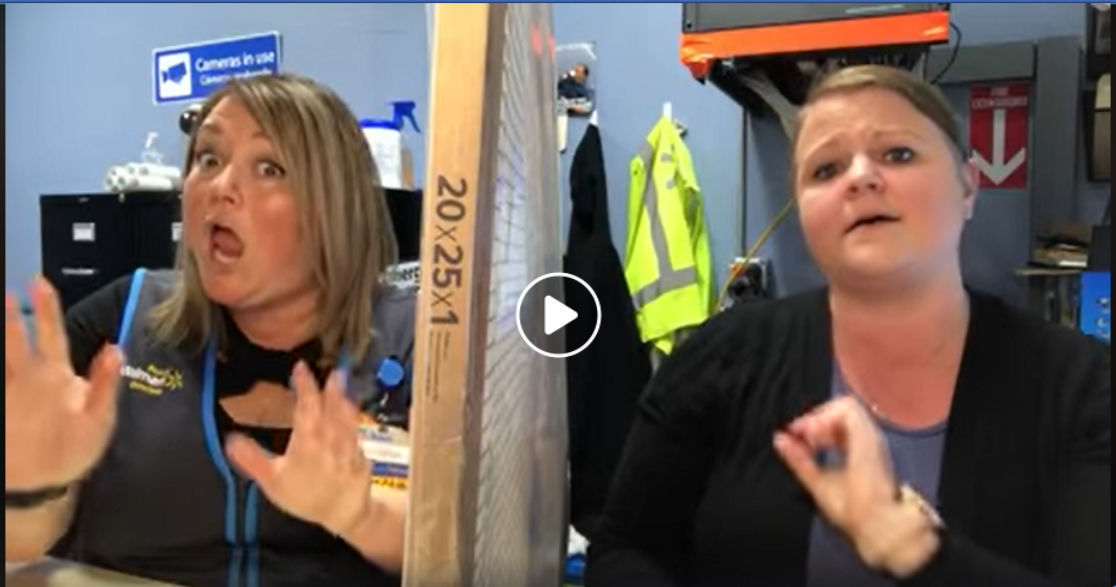 When a store like Walmart changes hours for any reason, there is usually some form of public announcement.
After the COVID-19 pandemic affected the store's operating hours, causing it to close earlier than normal, Council Bluffs Walmart store associates Abbi Andersen and Janna Hightower-Ostdiek decided to make those store closing announcements a little more fun.
Taking to Facebook, the duo — who work at the North 16th Street Walmart location in Council Bluffs — have come up with creative, musical announcements and shared them with the public.
"We wanted to bring a little bit of joy and fun in these strange times," Hightower-Ostdiek said. "For a minute in the day, we can take (the viewers) mind off the stress and craziness with these soccer moms trying to tackle these popular rap songs."
So far, they have four videos on social media which have garnered thousands of views. The videos feature parodies of songs like "Ice Ice Baby," by Vanilla Ice and the theme song from "The Fresh Prince of Bel Air."
Usually Hightower-Ostdiek makes funny voices for announcements, she said. However, store manager Samantha Schwinderman brought up the idea the associates should rap, and it's taken off.
"Samantha Schwinderman is 100% our biggest fan and we couldn't do it without her," Hightower-Ostdiek said.
The latest video was posted online Friday, and the associates said they will continue to post videos ... as long as they can use rap songs.
"You see people do parodies that are done really well and produced, and that's not us," Andersen said. "We're more of a singing in the shower kind of duo."
Concerned about COVID-19?
Sign up now to get the most recent coronavirus headlines and other important local and national news sent to your email inbox daily.