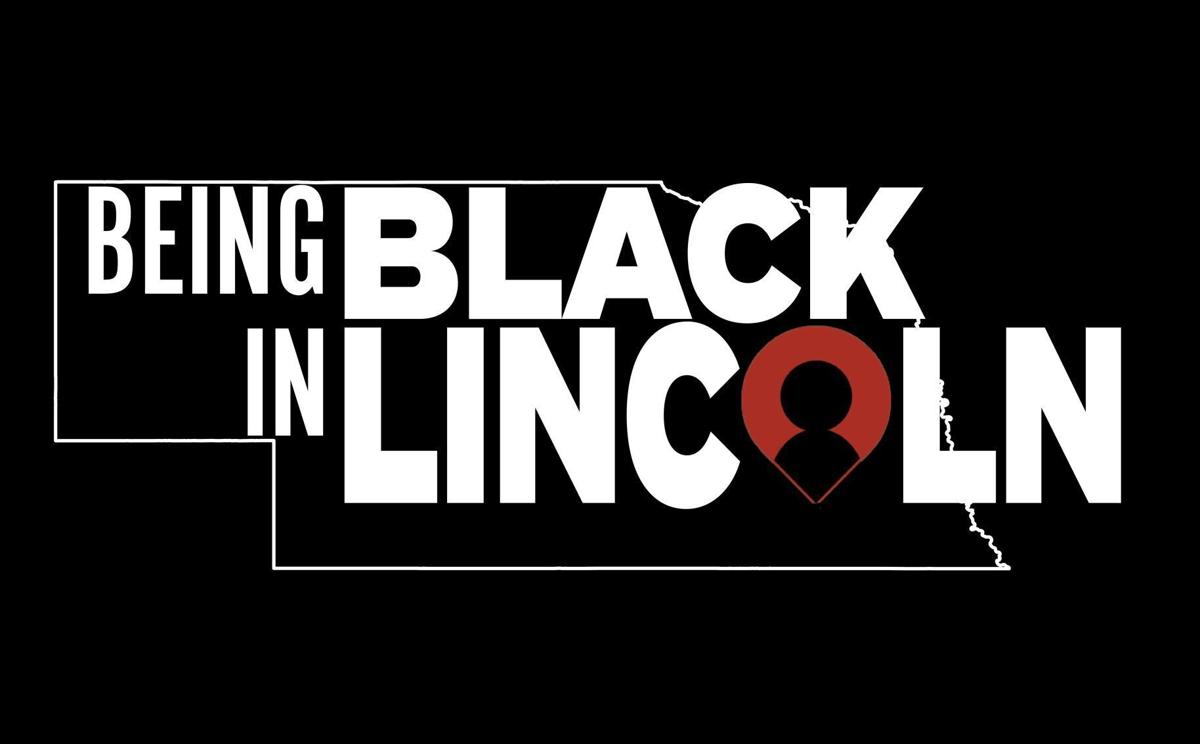 The two Black men didn't really have that much in common. One was a Northerner — a tall former Husker basketball player-turned-cop. The other a Southerner — a short Baptist preacher-turned-civil rights leader.
But here they were, in 1964, sitting in a car together in Lincoln — one to provide security, the other to spread a dream he had for his country.
The tone — "The power in his voice" — is what struck the young Lincoln police officer that day, a voice he can never forget.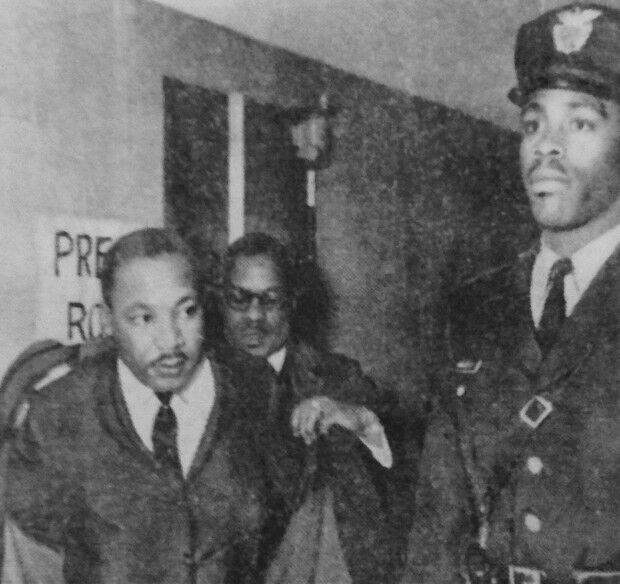 "I felt for him. I would have marched with him," said Albert Maxey. "I would have done everything everybody else did with him. I can just see myself traveling with him or any of that kind of stuff."
Four years later, on April 4, 1968, America's racial violence silenced that voice when the Rev. Martin Luther King Jr. was gunned down on a hotel balcony in Memphis, Tennessee.
Back in Lincoln, Maxey grieved, but was compelled to do his job: keep racial unrest under control.
"They (protesters) were feeling how I felt," Maxey said. "But they were acting out in a different way."
Fifty-three years later, Maxey puffs thoughtfully on a long cigar while draping his lanky frame across a leather sofa in a downtown Lincoln cigar bar. Through the hazy smoke, light dances off the gold of his Nebraska Athletics Hall of Fame ring.
He's been laughing and smiling, but his face turns gaunt as he considers past and present, his 82 years suddenly evident in the way his brow furrows, his shoulders tighten.
He's thinking about the 1968 violence in Lincoln that he had to help quell. About dealing with his own personal grief while groups of young people had taken to the streets demanding justice, throwing things, calling him and the other cops "pigs."
He's thinking about how violence silenced the life of George Floyd a year ago, triggering another summer of racial unrest across the country, triggering internal conflicts deep within himself.
The questions are many. Serious ones: What's changed in the last half-century? After all the work, are we better off? Is there more racial justice now? Or are we backsliding?
The look in his eyes grows a little distant as he struggles to square the irregular pieces of his own life. As a Black man. As a former police officer. A basketball star. An educator and role model. The husband of Nebraska's first Black female state senator. A pillar of Lincoln's Black community.
Those roles used to feel more cohesive. Now, he said, in the wake of another summer of protests and police violence, it's more difficult to see things clearly.
"I have so many mixed emotions on what some of the officers are doing today," Maxey said. "I think it was hidden throughout the time I served in the police department, how other people felt about Black people. Now it's open."
Sometimes, it feels like we've taken a step backward, he said, but he knows media coverage and cellphone videos are simply bringing to light an ugly truth.
"I feel terrible," Maxey said. "And I say to myself, 'Why are they doing this? People are people. Your job isn't to take people and get on their neck or shoot them just for walking through a neighborhood.' But they've lost all common sense."
Ask Maxey where he grew up and he's quick to answer: Indianapolis, Indiana.
But he's just as quick to say he really grew up in Lincoln.
On this day, he's in his apartment above the Burkholder Art Project in Lincoln's Haymarket, discussing rules today's NCAA athletes have to follow. Suddenly, he remembers one of the few he had to follow on his 1957 Nebraska basketball team.
"Back then, I was only told to leave white women alone."
That was also a simple fact of life he'd grown up with in Indianapolis — with more dire consequences.
"In Indianapolis, Indiana, back in my day, you would get lynched," he said. "What I heard and read was you don't look at them across the street because of fear that someone is gonna lynch you."
But basketball gave Maxey a chance to make a place for himself, to play with some of the best. His childhood friend and neighbor became one of the game's greatest stars: Oscar Robertson.
Yes, that Oscar Robertson — the 12-time NBA all-star and 1963-'64 NBA MVP. Kareem Abdul-Jabbar once told a broadcaster that "The Big O" was the greatest of all time — someone who could have kicked Michael Jordan and LeBron James "in the behind."
Maxey made Indiana's All-Star first team in high school, where the sport he loved so much on the court also exposed him to how ugly life could be off the court.
The Indiana and Kentucky High School All-Star teams used to play an annual home-and-home series. One year, the night before the game in Louisville, Kentucky, his team went out for a meal. Maxey was the first of the Black players in line.
When he reached the front, he was told he and the rest of the Black players would not be served. Maxey turned to leave and the rest of the team followed.
The team ate in the hotel, Maxey said, and it wasn't a big deal.
Still, almost seven decades later, he hasn't forgotten it.
From 1957 to 1960, Maxey ran the hardwood floors as a member of the Husker basketball team. A few short years later, he found himself walking the streets of Lincoln with a badge on his chest, a flag on his shoulder.
When he joined the Lincoln Police Department, there was only one other Black officer on the force. Walking his beat at all hours of the day and night, he said, came with a constant level of anxiety.
"I was scared the whole time — fearful that something was going to happen."
At the time, many white Lincoln residents weren't used to taking orders from a Black man.
One night, Maxey went out on a domestic disturbance call. He arrived to find a woman terrified of her husband, but confused by Maxey's presence. She said she wanted a real cop — a white cop. Maxey explained that he couldn't send another officer. But she still refused his help, so he left.
Sometimes Maxey would be assigned to Havelock — a sometimes rough, working-class neighborhood in northeast Lincoln. There, he had three tasks: Check the locks on businesses, ensure neighborhood bars were up to code and keep the peace. And he was strict about enforcing the rules, the law.
Consequently, Maxey often entered the Havelock bars to a chorus of slurs, to drunken patrons hurling the N-word his way. On many occasions, he said, he physically grabbed violently drunk patrons, dragged them outside to a phone booth and brought in other officers to collect them.
One day, Maxey was summoned to speak with his superiors. They told him he was being pulled off the Havelock beat. The reason: There were rumors that some neighborhood residents planned to kill him.
Maxey doesn't believe his conduct was substantially different than his white counterparts.
"I think they did the same things I did," Maxey said. "I just think I was treated differently."
But in many ways, it was similar to the way he grew up, to what he experienced in college. By then, Maxey knew being Black in Lincoln required constant vigilance and caution. From childhood on, he knew every day would require careful navigation to make it to the end safely — because of the color of his skin.
So, Maxey and those close to him worked tirelessly to make Lincoln a better community, if not for themselves, then for their children.
He and his wife JoAnn strived to be good parents, and that meant trusting each other and working to build a strong community for their children to grow up in.
"It made us very close," he said. "It made us continue to trust in God, that He will continue to protect us in many ways."
The heart of that community was the Malone Center — a Black community center near 20th and U streets — which the couple supported and helped improve.
Being around people who looked like you was important, Maxey said, and the friendship and fellowship found there was good for the soul.
JoAnn Maxey became involved in local politics because she was passionate about her children's educational opportunities. She served on the Lincoln Board of Education before becoming the first Black female senator in the Nebraska Legislature. She was instrumental in overriding a governor's veto on a bill she authored to protect displaced homemakers. JoAnn Maxey died in 1992.
Albert Maxey was also involved in Kappa Alpha Psi — a historically Black fraternity — and continued to mentor young Black men and serve the community through his work there. Ron Hoagland, a member of Kappa Alpha Psi in the 1970s, said Maxey worked to make younger fraternity brothers feel more welcome in Lincoln.
"He had been here years before I got here," Hoagland said, "and he was able to enlighten us on things in the community and introduce us to people in the community."
These days, long retired from LPD, Maxey spends much of his time painting. He learned a love of art from his mother, and he uses it to get thoughts and feelings out of his head and into the light of day.
He sees himself in the canvas and in the colors he chooses. Yellow, he said, calms him, as does the peaceful feeling of total freedom his art provides him.
Maxey said he looks forward to continued health and the chance to keep loving those close to him. And as he paints, he reflects.
There's a lot he could be angry about when he looks back, he said, but his faith and his upbringing have taught him not to dwell.
At the end of the day, he's just thankful for the community he's built and the people he has loved in the city he calls home.
"I think Lincoln is a little bit different than a lot of places," he said. "I think more people have a lot of heart for other people."
For more than 60 years, Albert Maxey has given his heart to the city — and he's happy with the returns.