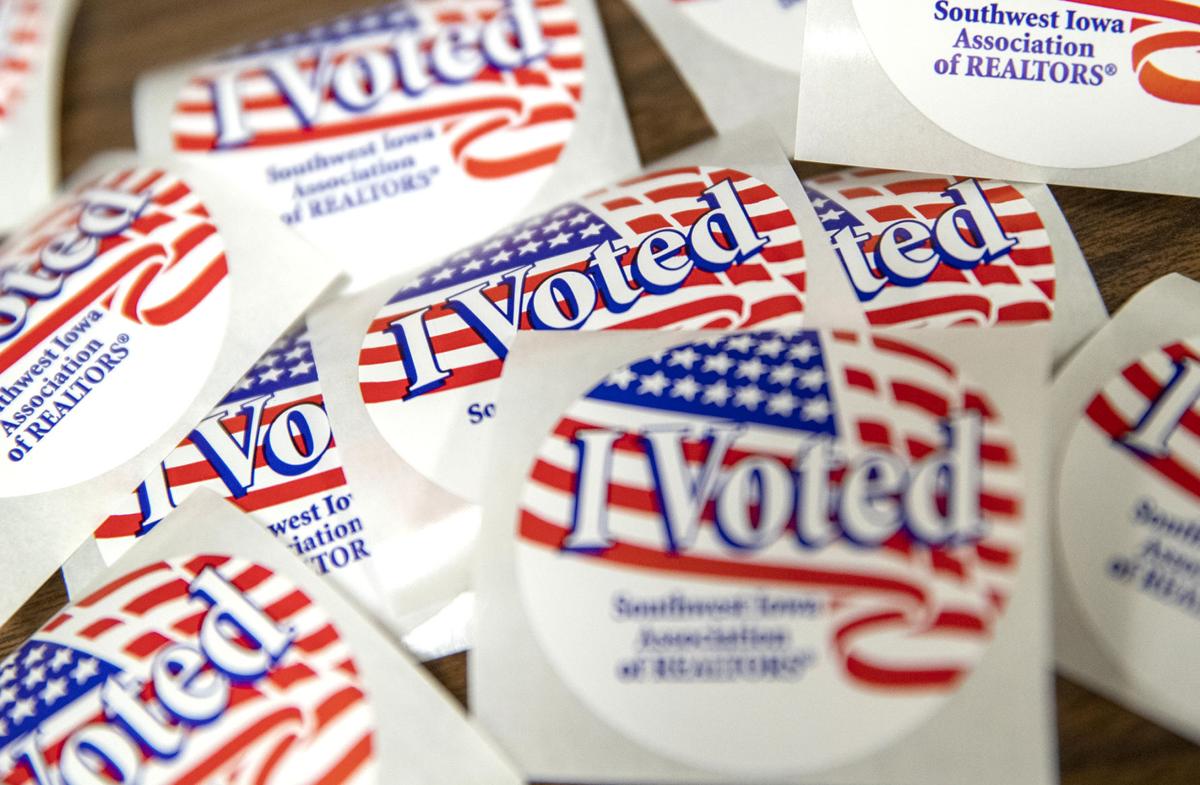 A roundup of campaign news items of interest:
TRUMP TO IOWA: Donald Trump, the former Republican president, plans to hold a rally at the Iowa State Fairgrounds on Saturday, October 9, according to reports from the Des Moines Register and Fox News.
It would be Trump's first appearance in Iowa since the 2020 election. Trump won the 2016 Republican Iowa caucuses, then carried Iowa in both 2016, when he won the White House, and again in 2020, when he lost his re-election bid to President Joe Biden.
Trump has not yet said whether he plans to run for president again in 2024. His return to Iowa, the first-in-the-nation caucus state, will fuel that speculation.
NUNES TO IOWA: California Congressman Devin Nunes is scheduled to appear at a fundraiser for Iowa state legislator John Wills, Speaker Pro Tem of the Iowa House, according to a notice from Wills' campaign.
Nunes, who is billed on the notice as "one of America's leading patriots and a frequent Fox News contributor," is scheduled appear at the event on Oct. 3 at Snappers Turtle Bay Café in Okoboji.
Nunes' father and brother own a dairy farm in Osceola County. The farm was the subject of a 2018 Politico story that suggested the farm may be employing immigrants living in the country illegally. A federal judge recently ruled employees at the farm must submit their immigration documentation. Nunes also sued Politico's publisher over the 2018 story, but a judge threw out that lawsuit. Nunes has appealed the ruling.
FIREFIGHTERS ENDORSE FINKENAUER: The Iowa Professional Firefighters' political arm endorsed Abby Finkenauer in Iowa's 2022 U.S. Senate race.
Finkenauer, a former Congresswoman and state legislator from Cedar Rapids, is one of the Democrats running in the race. The others are Manning farmer Dave Muhlbauer and Minden physician Glenn Hurst. Sioux City veteran Mike Franken is expected to join the race this fall.
Longtime Republican incumbent U.S. Sen. Chuck Grassley has not yet announced whether he will seek another six-year term.
Leaders with the statewide firefighters' union and its Des Moines chapter said they endorsed Finkenauer because of her work with and behalf of firefighters during her time in Congress and the Iowa Legislature, including on issues like health care, collective bargaining rights and public pensions.
"Abby has always stood up for us and our ability to retire with dignity," Iowa Professional Firefighters president Ryan Hanghian said during a news conference outside the Iowa Capitol.
WAWRO ENDORSES SMITH: Tammy Wawro, a former president of the statewide teachers union, endorsed Democrat Ras Smith for governor.
Smith, a state legislator from Waterloo who served on the Iowa House education committee is among the Democrats running in the gubernatorial primary. The others are Des Moines business owner and political activist Deidre DeJear, Waukee lender Joshua Kuhn-McRoberts, and Des Moines attorney Kim West.
They seek to face off against Republican Gov. Kim Reynolds, who is expected to announce her re-election campaign soon.
"I'm an educator and I know the challenges our teachers, students and families face every day. Rep. Smith understands those challenges because he's been in the classroom, and he's been fighting for Iowa teachers in the legislature for the past five years," Wawro said in a news release from the Smith campaign.