A $1 trillion bipartisan infrastructure bill passed by the U.S. Senate will receive support from at least one Nebraska congressman when it is brought to a vote in the U.S. House of Representatives.
Rep. Don Bacon said Thursday he intends to vote for the bill, providing it remains separate from a $3.5 trillion proposal being discussed by Democrats.
That could put Bacon, who represents the Omaha-centric 2nd District, in the minority among his Republican peers in the House.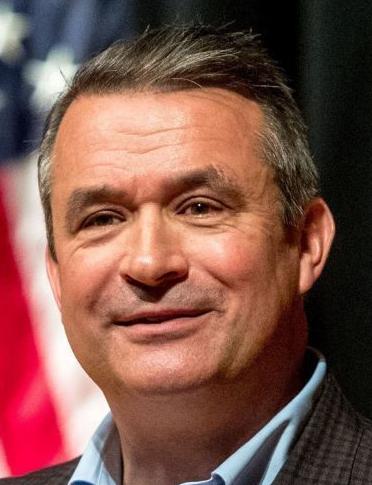 Though the bill passed with strong bipartisan support in the Senate in August, it has yet to receive a vote in the House, where Democrats are attempting to balance the desires of progressives and more moderate members.
GOP leadership in the House has sought to link the $1 trillion infrastructure bill with the larger spending package advocated for by Democrats.
In a statement to The World-Herald, Bacon noted there is broad support for the $1 trillion infrastructure package, which is generally referred to as a "hard infrastructure" bill. It would allocate funds for roads, bridges and other items that are traditionally thought of as infrastructure.
As advanced by the Senate, Nebraska would receive $2.5 billion for maintenance and repairs to its roads and highways, as well as $216 million for water projects.
A portion of the overall $1 trillion would come from repurposed federal funds, including some COVID-19 aid.
That contrasts with a $3.5 trillion package pushed by President Joe Biden. The proposal would impose tax hikes on corporations and wealthy Americans earning beyond $400,000 a year and plow that money back into federal programs. It would increase and expand government health, education and family support programs for households, children and seniors, and boost environmental infrastructure programs to fight climate change.
"I intend to vote for the hard infrastructure bill as long as it's not combined with the Bernie Sanders $3.5 (trillion) bill," Bacon said.
He cited a recent survey that found more than two-thirds of constituents polled in Nebraska's 2nd District said they wanted their member of Congress to support the package. Bacon said he campaigned on finding a solution to rebuilding the nation's infrastructure — a goal he has worked on as part of the bipartisan Problem Solvers Caucus in the House.
"It addresses roads, bridges, airports, seaports, locks and broadband," Bacon said. "Much of the cost is covered by unspent COVID money. I also think our constituents want to see Congress actually solve a problem and stop the rabid partisanship they see every night on TV."
In an effort to satisfy both sides of the party, Democratic leadership in the House intended to tie the fate of the two bills — the $1 trillion bipartisan bill and $3.5 trillion Democratic proposal — together.
However, House Speaker Nancy Pelosi has promised to hold a vote on the $1 trillion bill on Monday.
In August, the Senate passed the bill with 69 votes in favor. Nebraska's two senators — both Republicans — were divided on the issue, with Sen. Deb Fischer supporting the bill and Sen. Ben Sasse opposing it.
A similar split could occur among the members of the Nebraska House delegation.
Rep. Jeff Fortenberry, who represents the state's 1st District, stopped short of saying how he would vote. In a statement to The World-Herald, Fortenberry expressed alarm regarding the surge in federal spending.
"I am highly concerned about the excessive levels of spending, new definitions of government, and the centralization of power in DC — just because something is labeled 'infrastructure' doesn't mean it should be exempt from scrutiny," Fortenberry said.
A spokesperson for Rep. Adrian Smith, whose largely rural district covers most of the state, did not respond to an email seeking comment on the $1 trillion bill.
This report includes material from The Associated Press.