The group of state chief executives said a White House meeting is necessary to respond to a problem "created by eight months of unenforced borders."
"The monthslong surge in illegal crossings has instigated an international humanitarian crisis, spurred a spike in international criminal activity, and opened the floodgates to human traffickers and drug smugglers endangering public health and safety in our states," the governors wrote. "A crisis that began at our southern border now extends beyond to every state and requires immediate action before the situation worsens. The negative impacts of an unenforced border policy on the American people can no longer be ignored."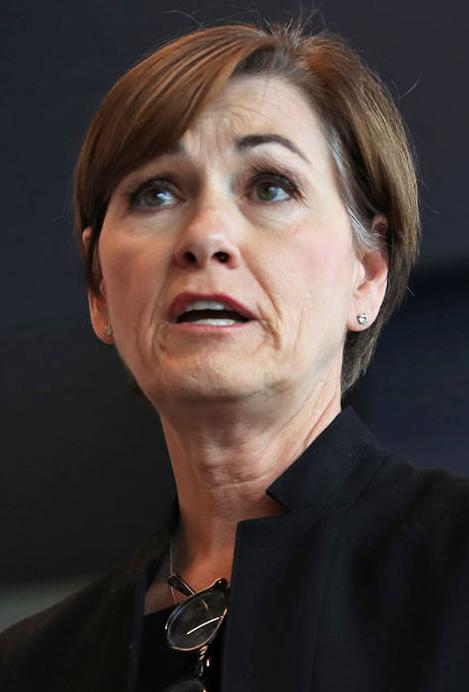 In signing the letter, Reynolds said her "first responsibility" is to the health and safety of Iowans, which she said is being affected by the U.S.-Mexican border activities.
"Our immigration system may be complicated and complex, but the solution to ending the border crisis is simple and straightforward. President Biden has the ability and the duty to take action to protect America, restore security, and end the crisis now," Reynolds said in a statement.
The crisis at the border does not stay at the border, the Iowa governor noted, saying Iowa law enforcement officials are seeing an uptick in major narcotics crimes — seizing roughly 6,136 grams of fentanyl and 133,444 grams of methamphetamine between January and June of this year.
In response to requests for governors in Texas and Arizona, Reynolds sent 28 Iowa Department of Public Safety law enforcement officers earlier this summer to assist the Texas Department of Public Safety with four tasks including traffic duties, humanitarian efforts, tactical operations and human smuggling operations.
"While governors are doing what we can, our Constitution requires that the President must faithfully execute the immigration laws passed by Congress," Reynolds stated in the letter. "Not only has the federal government created a crisis, it has left our states to deal with challenges that the federal government has a duty to solve."
The Iowa governor also said the Biden administration has neglected to provide notice and transparency in its movement of unaccompanied migrant children into states.