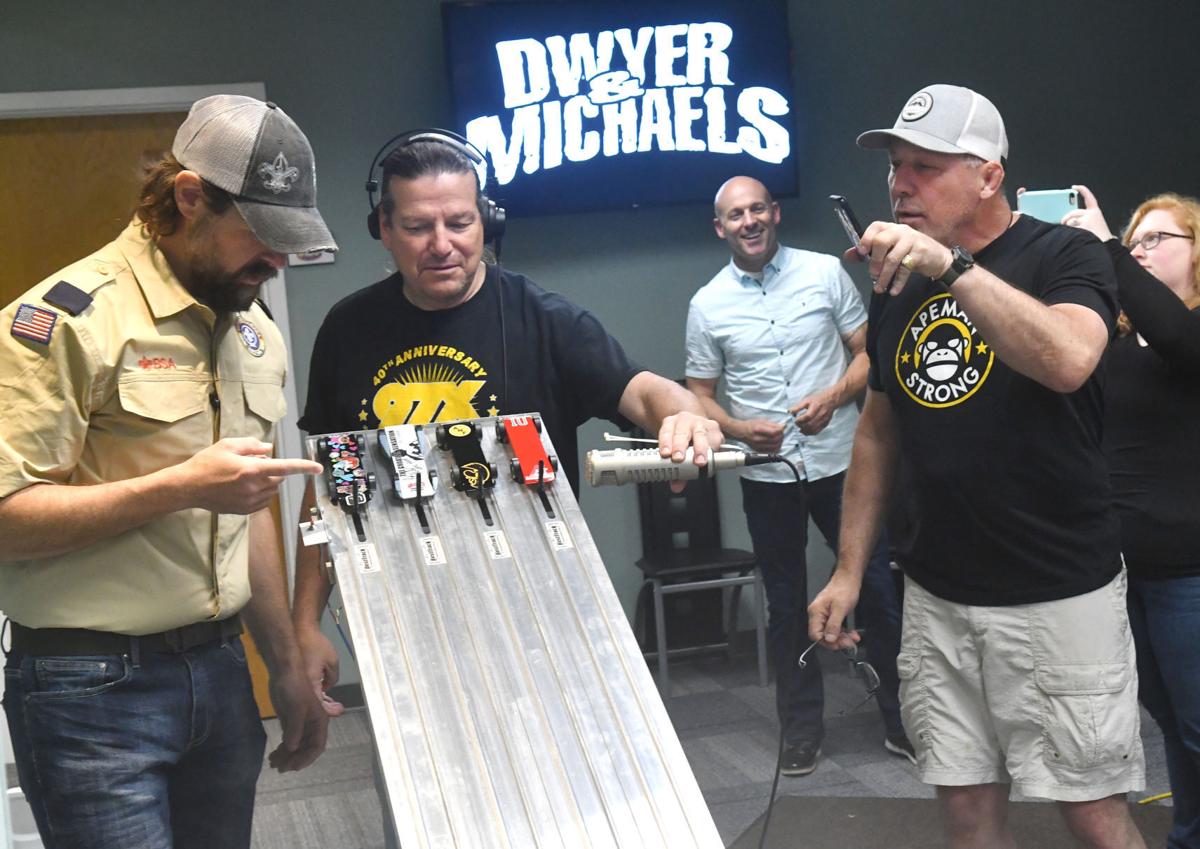 IN THE NEWS
First Democrat joins Senate race
Dave Muhlbauer, a farmer and former county supervisor from Manning, has announced his campaign for the U.S. Senate. Muhlbauer is the first Democrat to officially declare in Iowa's 2022 U.S. Senate race. Longtime Republican incumbent U.S. Sen. Chuck Grassley has not yet announced whether he intends to seek an eighth six-year term. Muhlbauer said he would like to work on issues like sustainable farming as a means to help address climate change; infrastructure, including roads, bridges and broadband internet; and health care, including mental health care. Dave Muhlbauer's father, Dan Muhlbauer, was a former state legislator who died in October of 2020.
Closing argument: A prosecutor said in a closing argument that testimony revealed "overwhelming evidence" that farm laborer Cristhian Bahena Rivera is guilty of first-degree murder in the 2018 abduction and stabbing death of 20-year-old University of Iowa student Mollie Tibbetts, who disappeared while out for a run.
Face masks: Iowa schools are no longer able to require staff or students to wear face masks during the school day, thanks to a new order that was passed in the final hours of the 2021 legislative session and signed into law by Gov. Kim Reynolds just after midnight Thursday morning, mere hours before the next school day was to start.
Vaccine passports: Gov. Kim Reynolds signed into law a bill barring government entities, private businesses and venues open to the public from requiring Iowans to present so-called "vaccine passports" as proof they've received COVID-19 vaccinations.
THEY SAID …
"We know this is coming back next year. We will be mobilizing LGBTQ Iowans across the state."
--- Keenan Crow, of One Iowa, on a legislative proposal to ban transgender girls from competing in girls' athletics
"There were things that we had to give, and they had to give, and that's how it works."
--- Iowa Sen. Tim Kraayenbrink, R-Fort Dodge, on legislative negotiations on the $8.1 billion state budget
ODDS AND ENDS
Unemployment fraud: Iowa Workforce Development warned Iowans about a fraudulent website that is designed to look like the agency's claims portal. The agency said any customer applying for unemployment insurance benefits should only use www.iowaworkforcedevelopment.gov.
College savings: The College Savings Iowa 529 plan has surpassed $6 billion in total assets across more than 259,000 active accounts, according to state treasurer Michael Fitzgerald.
WIC benefits: Iowa Women, Infants and Children, or WIC, will implement an enhanced vegetable and fruit voucher, known as the Cash Value Benefit increase, from June 1 through Sept. 30.
THE WATER COOLER
Trombino resigns: Paul Trombino has resigned as director of the Iowa Department of Homeland Security and Emergency Management four months after taking the job. Gov. Kim Reynolds said she accepted Trombino's resignation, effective June 3, as Trombino leaves to "pursue other opportunities."
Fishing license: The State Department of Natural Resources is waiving the state fishing license requirement for June 4-6, but all other regulations will remain in effect.
Historic preservation: The Iowa Department of Cultural Affairs announced $600,000 in grants for historic preservation projects in or near Creston, Decorah, Elkader, Keokuk and Muscatine.
IN THE NEWS
Iowa farmers have planted about 97 percent of this year's corn crop — progress that is two weeks ahead of the five-year average. About three-fourths of the 2021 corn crop has emerged, which is ahead of normal with 14 percent in excellent condition and 64 percent in good condition. Likewise, 89 percent of the soybean crop has been planted with more than half of the acres showing emerged plants — both well ahead of normal progress. Farmers in south-central and southeast Iowa still have at least 20 percent of their soybean crop to plant, but some areas may need a few days to dry out enough to allow field work to resume.
Prison assault: A correctional officer suffered a broken nose when an inmate at the Iowa State Penitentiary at Fort Madison assaulted him with closed-fist strikes to the face, the Department of Corrections reported. The officer was treated at a hospital.
Bipartisan vote: U.S. Rep. Mariannette Miller-Meeks joined Democrats and 34 other Republican House members to back legislation to create an independent, bipartisan commission to investigate the Jan. 6 attack on the U.S. Capitol.
EMS funding: In the final hours of the 2021 Iowa legislative session, an amendment to establish a property levy to provide funding for emergency medical services. The legislation would allow for the creation of EMS districts with a board of directors that can levy an initial tax of not more than $1 per $1,000 of assessed value.