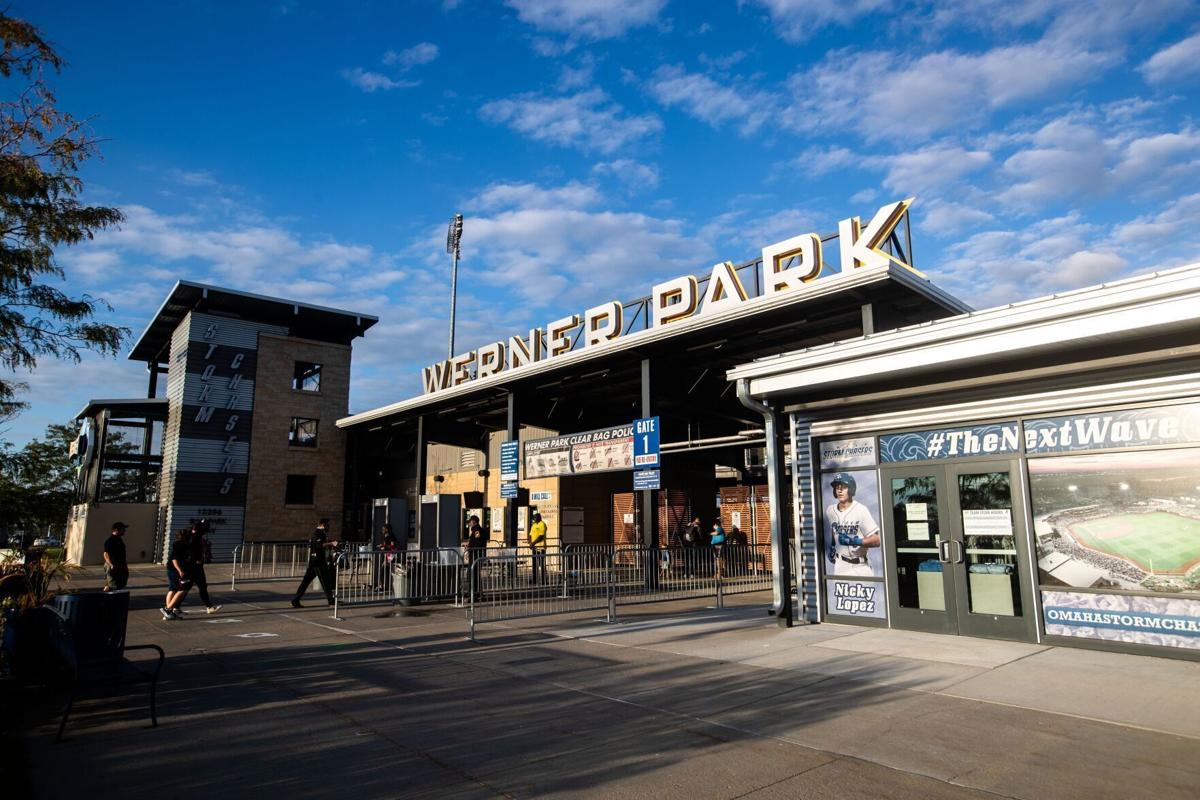 Before the next time an umpire shouts "play ball" at Sarpy County's Werner Park, the decade-old ballpark could be in line for some upgrades.
However, fans likely won't notice the possible improvements, which are mainly targeted for player and staffing areas.
Per new standards outlined by Major League Baseball, all minor league ballparks must comply with a set of facility requirements. According to an article published on Ballpark Digest, those requirements include separate areas for female staffers, including umpires, upgraded nutrition areas, upgraded training facilities and upgraded field lights. Clubhouses for both the home and visiting teams also must be 1,000 square feet or larger.
Beyond the possibility of upgraded field lighting, Storm Chasers President Martie Cordaro said, "I don't know if there's any one thing that stands out that would be different from a fan's perspective."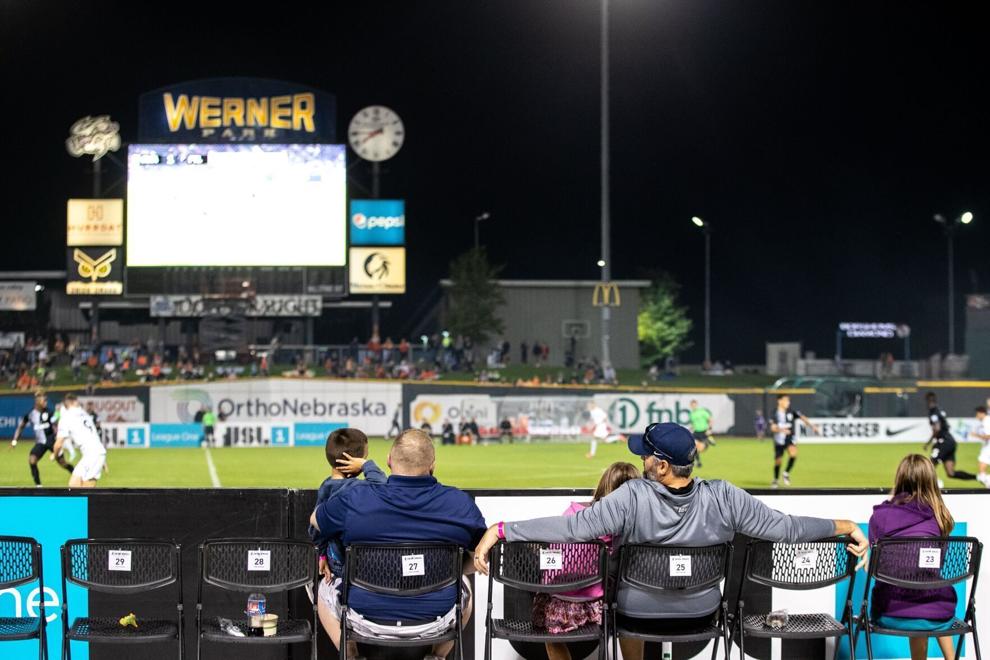 The scale of the upgrades at Werner Park, located near Papillion, remains to be seen pending the completion of a $55,000 feasibility study being conducted by Omaha engineering firm DLR Group.
DLR Group is expected to present its study to the county — which owns the ballpark that the Triple-A Omaha Storm Chasers play in — by Oct. 31. Sarpy County entered into the contract with DLR in July after issuing a request for proposals in April.
Any upcoming renovations would be the latest in a ballpark that has seen its share of touch-ups since it opened in 2011.
In late 2019 and early 2020, the ballpark underwent a $2.4 million renovation so that it could be used as a soccer field by Union Omaha.
In 2015, Sarpy County decided to purchase a new $590,000 scoreboard for the park. The county used $310,000 from its inheritance fund to cover its contribution for the scoreboard. It also took out a $280,000 loan to cover the remaining portion. The loan is being repaid by the Storm Chasers.
Sarpy County spent about $29 million to build the ballpark, which, along with TD Ameritrade Park in downtown Omaha, replaced Rosenblatt Stadium.
The county issued bonds, which are projected to be paid off in 2035 using a combination of lease payments (the Storm Chasers pay the county to lease the park), lodging taxes, a ticket surcharge and a portion of ballpark merchandise sales.
One upgrade that will certainly happen will be dedicated locker room space for women umpires. According to Megan Stubenhofer-Barrett, communications manager for Sarpy County, it remains to be seen whether meeting all the specifications will require the construction of additional facilities or just converting the ballpark's existing spaces.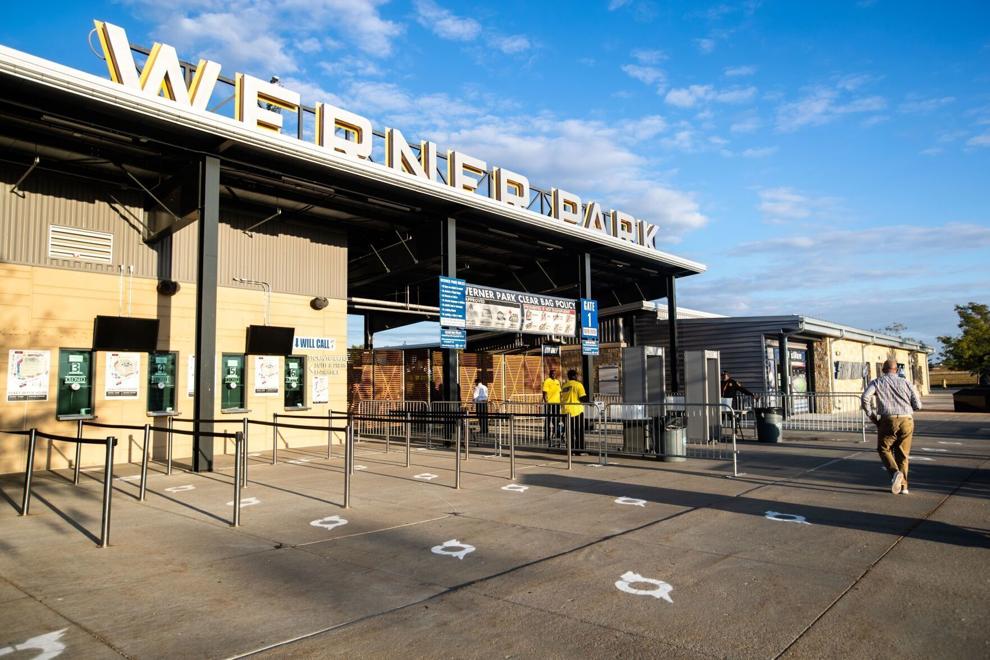 Overall, David Ciavarella, a senior associate architect with DLR Group, said Werner Park won't require the extensive upgrades that are likely for older minor league ballparks.
"The ballpark is in a really good position compared to other facilities that we're looking at across the country," he said. "It was planned to accommodate future growth."
All officials involved declined to speculate how much any upgrades will cost.
Stubenhofer-Barrett did say Sarpy County will work with the Storm Chasers ownership group, Alliance Baseball Omaha, to come up with a schedule for improvements and how to fund the upgrades. She said it's unlikely either the Kansas City Royals (the Storm Chasers' major league affiliate) or MLB would provide funding.
Stubenhofer-Barrett said the Sarpy County Board has yet to determine how to specifically fund any upgrades.
"There are some ideas but at this point nothing has been finalized," she said. 
Cordaro said MLB is allowing minor league stadium owners a two-year grace period to address the issues. Once that period expires, ballpark owners will be graded over a period of three years in comparison to how their park meets MLB's facility standards. The expectation is that all minor league ballparks must be in full compliance after five years.
Ciavarella doesn't anticipate that being a problem. "I think (the facilities) can be remedied to be in compliance relatively quickly," he said.
The possible updates come as MLB restructures its minor league system. Before the 2021 baseball season, MLB downsized from 160 minor league teams to 120. Other changes include geographical realignment between minor league teams and their major league parent clubs.