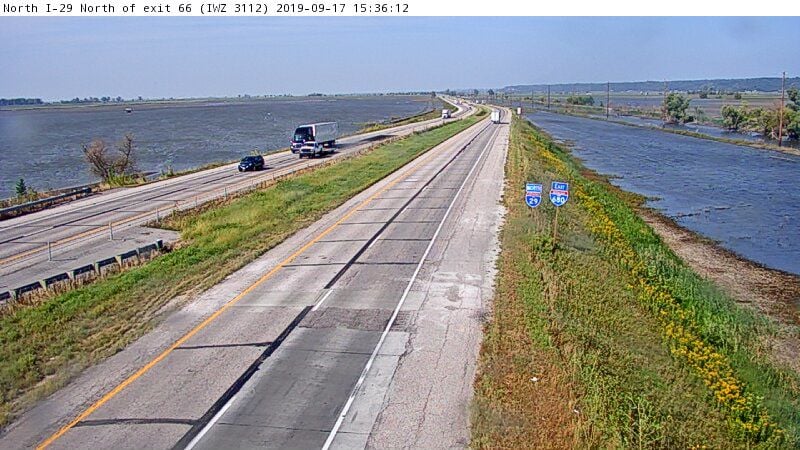 Due to rising water levels from western Iowa rivers, the Iowa Department of Transportation is anticipating that Interstate 29 will close due to water over the roadway near the Honey Creek area (milepost 66 north of Council Bluffs) sometime later in the day Wednesday.
The IDOT doesn't expect the flooding to significantly impact travelers on I-29 Wednesday morning, but is closely monitoring the situation. The IDOT said Tuesday that it may have to close I-29 before the Wednesday afternoon commute.
With the changing river levels, this dynamic situation could change significantly in a short period of time. Travelers should pay close attention to the IDOT's website 511ia.org for updates and plan their afternoon and evening trips.
If I-29 does close, traffic heading north will be detoured using eastbound I-80 to the northern segment of westbound I-680 and back to I-29 at Loveland. Southbound traffic will head eastbound on the northern section of I-680 and take I-80 westbound to reconnect with I-29 in Council Bluffs.
Relying on phone or in-vehicle navigation systems may not be reliable since closure changes happen rapidly and navigation systems can route traffic through areas not designed for larger vehicles or heavy traffic.
For more information on state and U.S. highways and interstate roadway closures during uncertain weather events is 511ia.org.