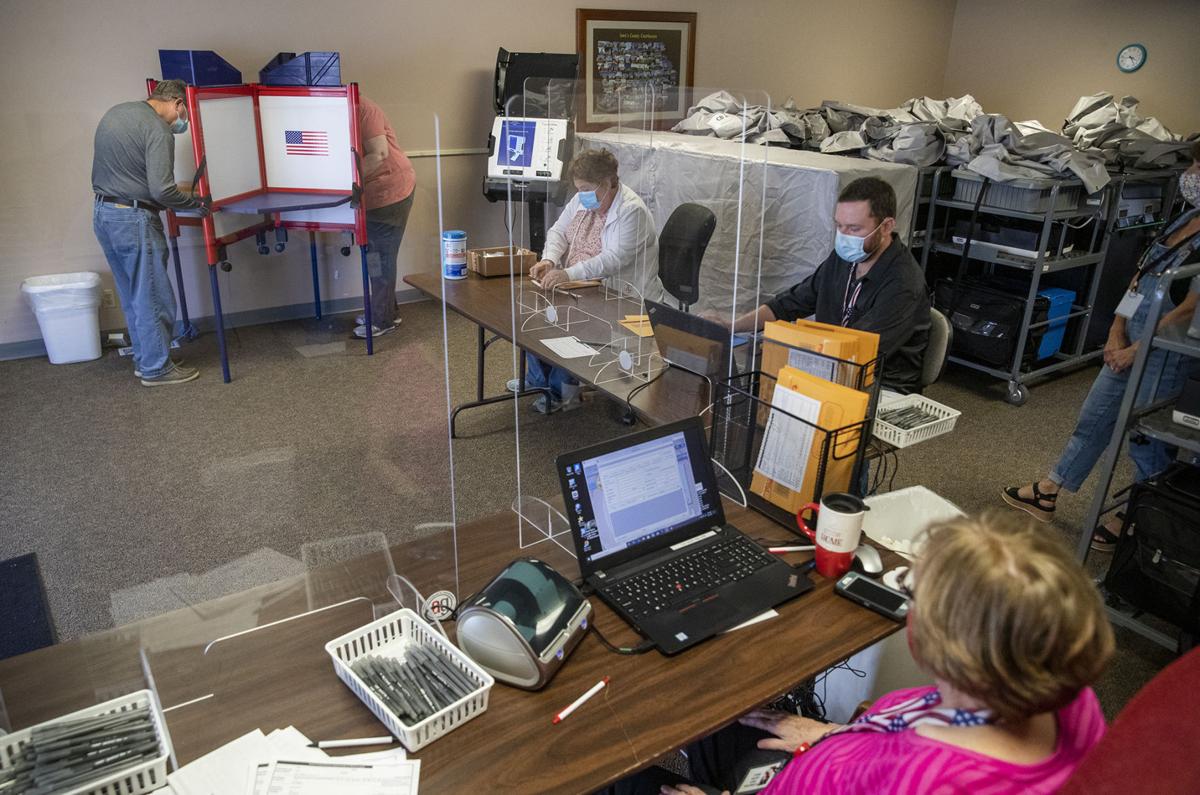 A wide-ranging bill that would dramatically alter the shape of Iowa's elections could go from public introduction to state law in little more than a week.
Hey, who says the gears of government grind slowly?
It's inspiring to know that state lawmakers are capable of acting swiftly when the spirit so moves. There are times when the needs are critical and rapid action is required by the legislature.
This, unfortunately, is not one of those times.
The elections bill would make many significant changes to Iowa's elections system, which in 2020 produced the state's highest-ever voter turnout. If the bill is passed into law, Iowa's early voting period would become one of the shortest in the country, and county elections officials would have fewer options for expanding early and absentee voting.
In other words, the very tools that helped produce Iowa's most successful election would be significantly constrained or even eliminated.
Republicans who have introduced the legislation are arguing their case, that the changes are needed to ensure Iowa's elections remain safe and secure, and to ensure elections are operated the same across all of the state's 99 counties.
That's an argument they should have to continue to make to Iowans for longer than a week.
The legislation was introduced on Tuesday evening. Less than 24 hours later, it was passed out of subcommittees in both the House and Senate. Roughly 24 hours after that, it was passed out of full committees in both chambers.
It could be scheduled for floor debate this week, which means it could be on the governor's desk by the end of the week.
These proposed changes are not nibbling around the edges. These would in many ways reshape how Iowa elections are run.
It's fine to present such a proposal. But the public deserves to have time to digest everything that's in the bill and provide feedback to their statehouse representatives, especially given the gravity of the legislation.
A little more than a week is not sufficient time for the conversation that should be had over this kind of legislation.
The public will have one more chance to offer input: a public hearing has been scheduled for 5 p.m. on Monday. Those interested can participate virtually: sign-up is online at the Iowa Legislature's website (www.legis.iowa.gov/committees/publicHearings?meetingID=33202&action=viewOnlineSignup).
That's a step in the right direction.
But with a bill like this, it would behoove state lawmakers to exercise some restraint. Give the public time to learn about this proposal and provide feedback, for or against.
That would be good governance, something legislators should always strive for — especially when it pertains to legislation like this.
— Erin Murphy covers Iowa politics and government for Lee Enterprises. His email address is erin.murphy@lee.net. Follow him on Twitter at @ErinDMurphy.