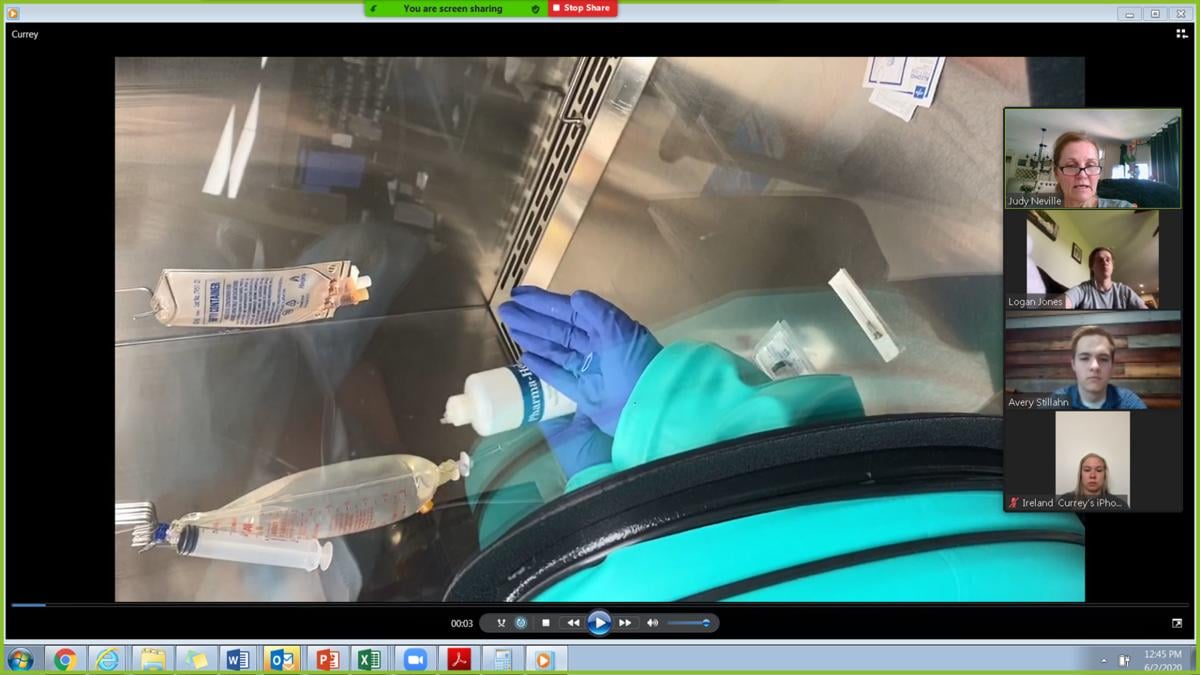 While some jobs are down, traffic for pharmacy technician jobs has increased. The increased need for pharmacy technicians was apparent before COVID-19-related events affected our health care system. And the need for skilled and knowledgeable pharmacy technicians in our workforce remains steady throughout current times.
It's true that many pharmacies are remodeling how staffing looks in a forced need to meet COVID-related financial constraints. But, these adjusted staffing models keep pharmacy technicians in the essential need category.
Pharmacy technicians are essential, because they serve as front line individuals in the pharmacy. In most cases, it is the pharmacy technician who first meets with the patient to gather information and determine patient needs. Based on acuity, the pharmacy technician triages tasks and workflow within the medication dispensing process.
The great thing about a career as a pharmacy technician is the variety of job descriptions. A community pharmacy setting offers the pharmacy technician a wide array of responsibilities that focus on face to face patient interaction. Accepting prescriptions, taking blood pressure readings and helping to improve patient mobility by fitting the patient with a walker are just a few examples of the importance a pharmacy technician in the community pharmacy has on the patient experience.
Working in a home infusion pharmacy, the technician compounds or prepares products in an area of the pharmacy called a clean room. These preparations will be administered intravenously to patients who receive therapy while at home. Technicians who work in a long term care pharmacy repackage oral medication for residents living in nursing homes and other assisted living facilities. Job descriptions also include work in veterinary pharmacies supplying medication for animal-use, hospital pharmacies preparing oral and IV medication for inpatients and pharmacy benefits management (PBM) companies where instead of working with the medication product, their work is within the insurance-side of pharmacy by assisting with prior authorization approval and claim processing.
From insurance adjudication to IV medication compounding and advanced practices such as COVID testing, pharmacy technicians assist pharmacists in many exciting ways.
Tony Beraldi, RPh in Council Bluffs and president of the Southwest Iowa Pharmacists Association shares, "Pharmacies simply would not function without technicians. This goes for community pharmacies, hospital pharmacies, long term care pharmacies, and every other pharmacy setting."
Are you considering a career as a pharmacy technician? In this time of employment uncertainty, rest assured that the outlook for a pharmacy technician career is favorable and there are pharmacy technician job opportunities available in your immediate community. If considering pharmacy technician as a career, it's a good idea to look at qualifications needed and job expectations.
One hundred sixty local pharmacy technicians responded to a survey question that asked the expectations they feel their employer has of them. Common survey question replies centered around the professional attributes of honesty, accountability, work ethic and competency.
My employer expects me to:
Work while I'm at work. Be flexible and ready to work where needed.
Be honest, kind and friendly answering phones.
Be accountable and knowledgeable of my duties. Be competent.
Be respectful, responsible, attentive to patient/customer needs.
Ask for help when I need it. Try new ways of doing a task.
Work efficiently. Ask questions instead of making assumptions.
Be punctual, have regular attendance. Reliability/dependable.
Have accuracy in data entry and all dispensing tasks.
Focus on the job to complete the work assigned to me.
Put patients' needs and safety first.
Continue to learn new ideas and strategies to better the pharmacy culture in the pursuit of zero harm.
Regarding qualifications needed to work as a pharmacy technician, individuals must meet credentialing in both Nebraska and Iowa to practice as a pharmacy technician. Credentialing includes pharmacy technician licensure/registration and pharmacy technician certification. Certification involves a component of education to qualify for the credentialing status.
In my role as an educator at the University of Nebraska Medical Center College of Pharmacy and as past-president of a National Pharmacy Technician Association, I know there are many job opportunities available in this community for individuals who have the qualifications and expectations needed to work as a pharmacy technician.
— Judy Neville is the director of pharmacy technician education at the University of Nebraska Medical Center College of Pharmacy.
Catch the latest in Opinion
Get opinion pieces, letters and editorials sent directly to your inbox weekly!