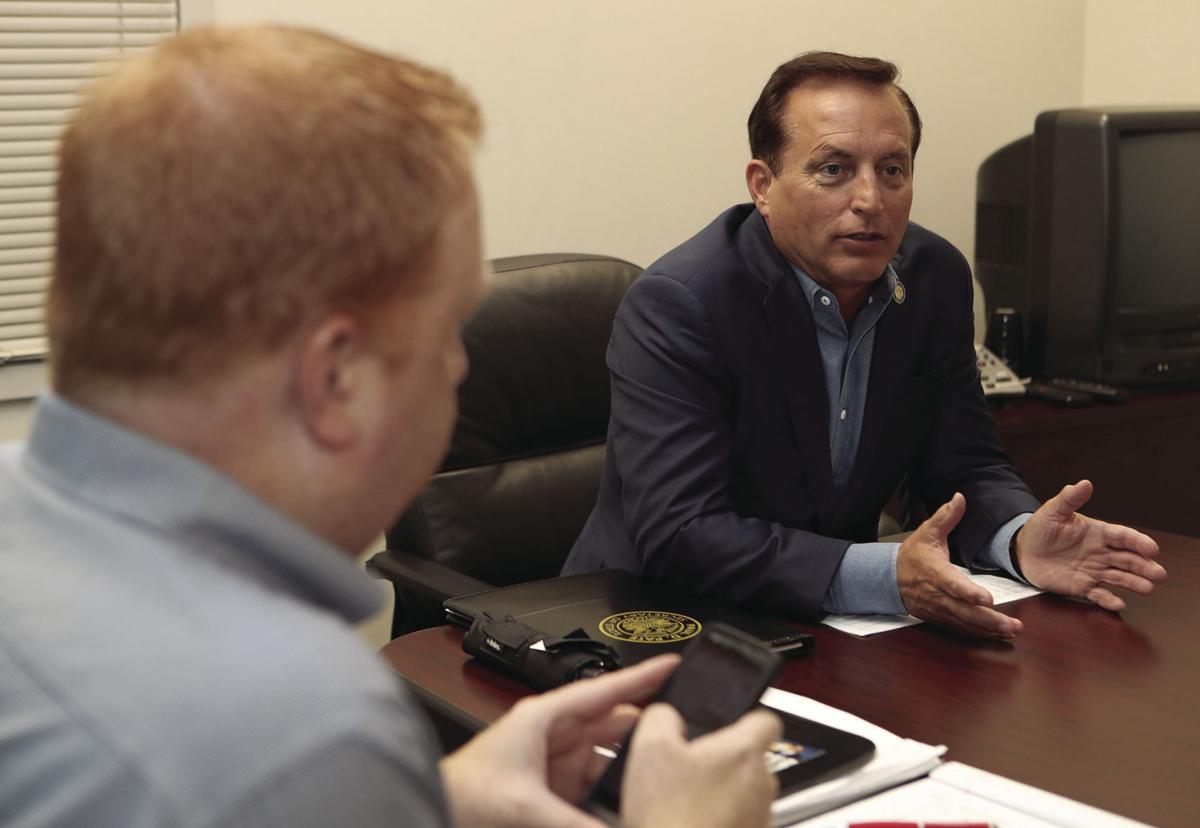 The following editorial appeared in the July 28 edition of the Waterloo-Cedar Falls Courier:
Taking their cue from President Donald Trump's fact-challenged assault on absentee voting, Iowa Republicans tried to scuttle the secretary of state's voter outreach effort, then put it on pause, affirmed their opposition, but finally restored it.
A wake-up call about political ramifications prompted the reversal.
Secretary of State Paul Pate, also a Republican, had anticipated voters and elections workers would be reluctant to show up at polls for the June primary amid the coronavirus when he mailed out en masse absentee ballot request forms.
His initiative was an overwhelming success. More than 530,000 votes were cast — 420,000 absentee. That obliterated the 450,000 primary turnout set in 1994. In Polk County alone, 256 poll workers stayed home
Pate wrote in the Des Moines Register, "Iowans are amazing. The level of civic engagement among our citizens is unrivaled."
But fellow Republicans sought to curb his adventure in democracy, starting in the Iowa Senate with legislation citing unsubstantiated security risks.
"This legislation does not ban or limit voters to cast an absentee ballot," said Sen. Roby Smith, R-Davenport. "This bill is about security. This bill is to make sure someone's vote is not erased by someone that is not legally allowed to vote. More people will vote under this bill."
In the House, a successful amendment by Reps. Bobby Kaufmann, R-Wilton, and Bruce Hunter, D-Des Moines, shifted responsibility to the Iowa Legislative Council to act on any plan by the secretary of state, propose an alternative or decline to take action.
Otherwise, absentee ballot requests remained in the domain of county auditors.
The Republicans were taking their cue from Trump's tirades that he lost the 2016 popular vote by 3 million because of irregularities ranging from immigrants fraudulently casting ballots to absentee shenanigans.
He appointed a commission led by then-Kansas Secretary of State Kris Kobach and Vice President Mike Pence that quickly disbanded. Kobach's claims of 1,000 convictions for voter fraud since 2000 and 8,400 instances of double voting in 2016 were refuted by a commission report of 1,000 convictions for misconduct since 1948.
Trump told "Fox and Friends" this spring that a Democratic proposal for mail-in ballots during the pandemic would result in "levels of voting that, if you ever agreed to it, you'd never have a Republican elected in this country again."
He castigated Michigan for sending out "illegal" absentee ballot applications when they were pursuant to a 2018 constitutional amendment expanding access to absentee voting. He criticized Nevada for emphasizing mailed ballots promoted by its Republican secretary of state.
The Republicans on the Iowa Legislative Council had a sudden change of heart. It seems Democratic auditors in urban counties were leaving their conflicted rural Republican counterparts in the dust regarding sending absentee ballot requests.
The Register reported Scott County Auditor Roxanna Moritz, a Democrat and president of the Iowa State Association of County Auditors, thought 18 counties — Black Hawk, Polk, Linn, Johnson and Scott among them — were preparing to send ballot request forms to voters.
Consequently, Pate's request was unanimously approved.
But political differences remained. Linn and Johnson auditors will mail absentee ballot request forms with personal information numbers from state databases. Pate will send out blank forms.
Republicans had passed legislation denying use of the state's voter registration database to fill in missing information on request forms, including a missing name, address, driver's license number or a voter's PIN.
"Any auditor who sends out a pre-populated form with the voter ID PIN is ignoring the law. Auditors and voters should be on notice that this action shows clear disregard for the law and could easily lead to election fraud," said Sen. Jack Whitver, R-Ankeny.
The county auditor's office also must call, email or mail a voter about incomplete or incorrect information on a submitted request rather than relying on the voter database.
Left-leaning groups are suing over the law, but face an uphill battle.
In 2019, Judge Joseph Seidlin upheld provisions of the 2017 voter reform law that "the verification of a voter's identity is necessary before a voter is permitted to receive and cast a ballot."
Republicans rightly rejected a Democratic request to extend the early voting from 29 to 40 days. Given last-minute campaign revelations, casting a ballot more than a month before an election could produce voter's remorse.
Republican concerns about absentee voting are ironic considering the GOP began the push for its widespread use in the South to assist elderly voters — among its base constituencies.
Mail-in voting has displaced polling places in Washington, Oregon, Colorado and Hawaii with numerous safeguards, including bar codes.Conservative Utah is nearly there.
Whatever its motivation, the Iowa Legislative Council finally made the right call.