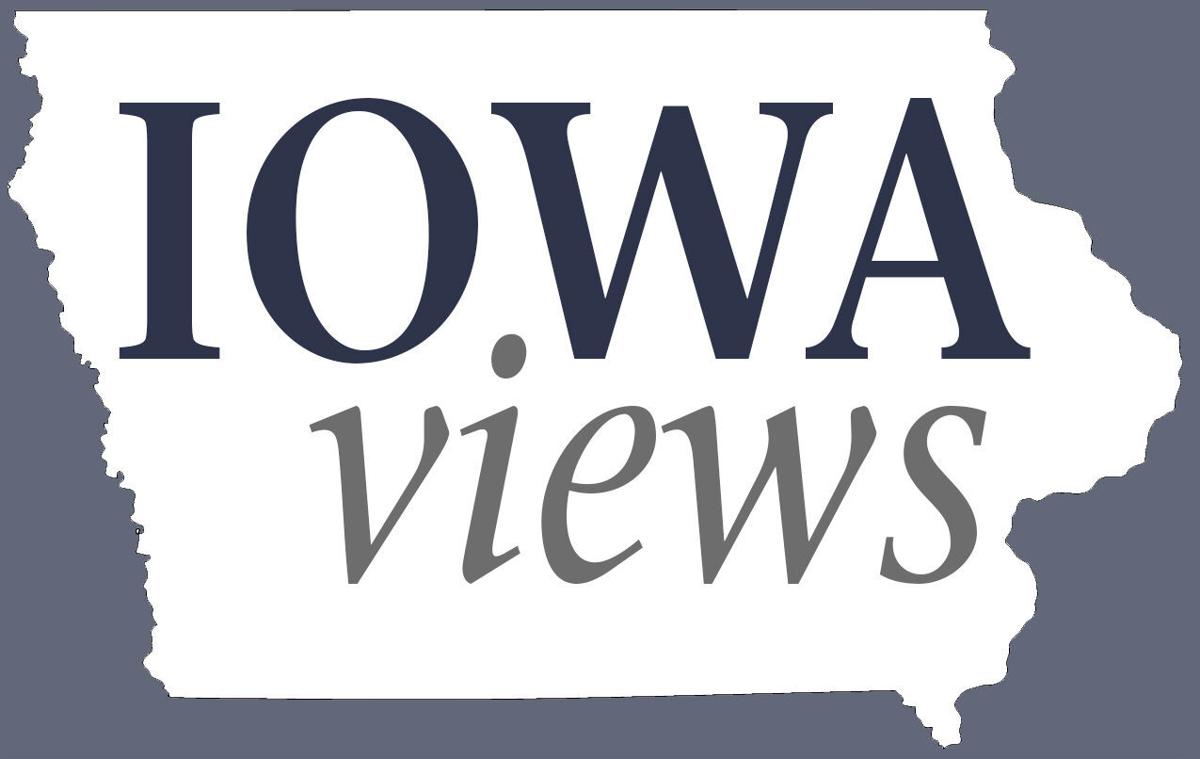 The following editorial appeared in the Aug. 1 edition of the Dubuque Telegraph Herald:
The mask stalemate — to wear or not to wear — has come to a head, and it's time for Iowa Gov. Kim Reynolds to act.
The Iowa Medical Society requested the governor make masks mandatory. The group, which includes 12,000-plus doctors and health care providers, said with hospitalizations and infections increasing, a stronger statement from the governor is necessary.
While Reynolds has encouraged Iowans to wear masks, she has refused to issue a mandate and insists Iowa cities and counties do not have the authority to make such a mandate on their own. Yet, recently, Reynolds said this about wearing masks, as part of the Iowa Department of Public Health's "Step Up Mask Up" campaign: "Protecting yourself means you're protecting your friends, your family members, your co-workers and your fellow Iowans. Each and every one of us has it in our power to slow the spread of COVID-19."
Her words are exactly right. But the governor is failing to step up when it comes to putting weight behind her statement.
More than 30 states, including Wisconsin and Illinois, have a mandatory mask order in most public places. Dubuque Mayor Roy Buol has pleaded for Reynolds to allow Dubuque to mandate masks, particularly now when the community has been designated a "red zone." Five Dubuque Community School Board members requested of the county Board of Health that city and county officials issue a mask mandate. Public health leaders across the state, including Dubuque County's Patrice Lambert, have called on Reynolds to issue a directive.
We've long known the virus was easily passed through respiratory droplets. But scientists have learned a great deal more about COVID-19 since March. Early on, the guidelines were that anyone experiencing symptoms should wear a mask. Now we know that many infected people don't show symptoms immediately or at all. If everyone wears a mask, it will reduce the spread. It's that simple. The governor embraces the science with her words. Now she must act on it.
Setting aside the compelling health reasons to order Iowans to wear masks, Reynolds should issue the mandate for the state of the economy and in support of small-business owners. The power of her mandate is the boost they need.
If the grim realities of COVID-19 haven't hit home yet, revisit the story in Tuesday's TH about Larry Ikonomopoulos, the 51-year-old owner of Skinny Maginny's, 345 Main St., who was airlifted to UW Health University Hospital in Madison after more than two weeks on a ventilator in a local hospital. Ikonomopoulos closed the Dubuque bar on June 29 when he first felt ill, and it remains closed. Not only is this illness ravaging people, but it's destroying businesses.
Many businesses have encouraged the wearing of masks, but most stopped short of making it a requirement so as not to alienate customers. One stop at Dubuque Farmers Market makes clear why that might be the case.
Dubuque Main Street put out an impassioned plea for people to wear masks for the safety of others at the market. Yet a recent walk around the marketplace showed a tepid 50% compliance with that request. Who will enforce it? Will the farmer, who picks vegetables at dawn and packs them up, ready to sell wares for a few dollars each? Should the seller refuse to sell ripe tomatoes and kale to the unmasked? Chances are, they'd rather take the money than get into a confrontation.
The same goes for small businesses. Amid this pandemic, as restaurants and retail shops are struggling to stay afloat, will the proprietors turn away customers who aren't wearing masks? Or will they welcome them in to make a purchase, despite their personal discomfort?
If there is one thing all citizens agree on, it's the wish to return to normalcy and to see our businesses survive. That only happens if purchasing gains momentum and consumer confidence is revived. There is a big segment of community members who simply aren't comfortable going into an establishment in which people aren't wearing masks and social distancing. If everyone wore masks in public, it would be much easier for all people to go to stores, restaurants, car dealerships and other public places. That's how consumer confidence is rebuilt. That's how the economic engines begin to rev.
As for the anti-mask contingent, even if you don't believe you should be compelled to wear a mask, weigh the consequences. If wearing a mask in public — a minor inconvenience — brings more people into stores again and helps revive the economy, won't that have been a small price to pay?
And, if wearing masks in public became the norm, and things didn't improve medically, well, you can say, "I told you so."
But for the sake of the state's health — both physical and fiscal — we should give mandatory masks a try. Gov. Reynolds must make it so.
Catch the latest in Opinion
Get opinion pieces, letters and editorials sent directly to your inbox weekly!