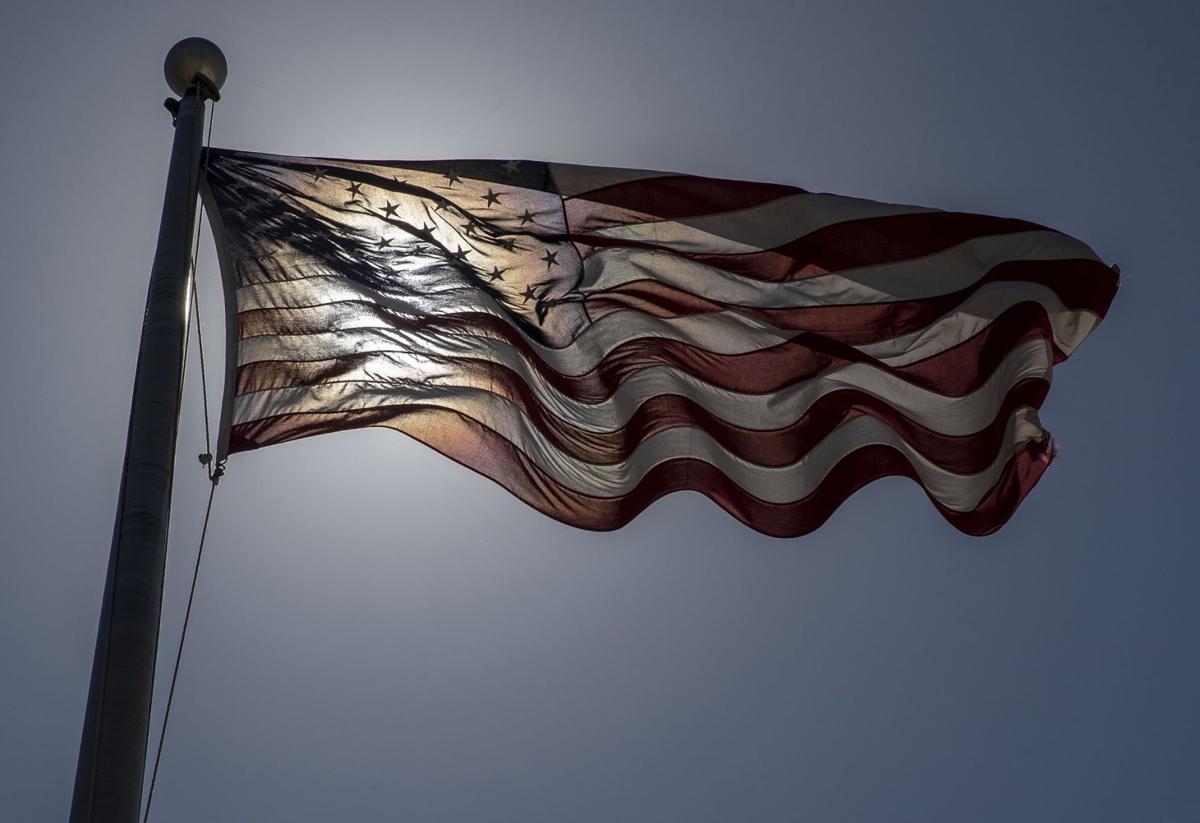 It is a simple statement, but a serious one as well. In this context, it is the shorter version of the correct term "Enough is enough." It is often used by parents trying to quell children when they are acting like squabbling, obnoxious brats.
And that is how we Americans are acting like right now.
We are ALL brothers and sisters. And we are all guilty of acting like children, pointing fingers at each other, yelling that the fault doesn't lie with us but with our sibling. Cries akin to "It's not my fault" and "they started it" are all we scream at each other.
Unfortunately, there in no parent to send us to our respective rooms and force us to contemplate our actions.
This isn't a new behavior — divisive rhetoric has been around since the beginning of mankind. And has been ever-present since the beginning of our country.
We all have our opinions about why there is so much hatred in our nation today. We can go round and round about who is at fault.
The truth of the matter is we are all to blame: We are all children of God and our country. We are not children of political parties. We choose — with a free-will that many citizens of the world do not enjoy — to align ourselves with political parties whose ideals we more closely relate to. However, we must not forget that a political party should not be our sole identities and absolutely no one party can claim to be the definition of patriotism. That is not what the founders intended.
We are too lost in whataboutism — unable to acknowledge culpability, instead choosing to point the figure in deflection.
We all claim to not be heard, but the truth is, we're not really listening either. There is no future without compromise and there is no compromise without honest, transparent communication.
We must not forget that we Americans must be more than politics. We must be more than hate and anger and distrust. We must be more than what we see on television and on social media. We must be more than to only be about ourselves, our personal ideas and our personal beliefs. We must be more than our own sense of righteousness and entitlement. We must stop arguing about what we consider to be the sins of the past, put grudges aside and commit ourselves to begin building a better America. Not just for us but for generations to come.
It's not easy. We've been hurt and we've hurt each other. We've turned on our fellow men, women and children and caused our country to bleed. It's hard to just give up grievances when those scars run so deep, but we must ask ourselves what is the point in holding onto them? Is the everlasting damage we are doing to ourselves and to America worth it?
To be true patriots, we must be better than we are being at this moment in history. We owe it to our ancestors who saw opportunity here, and to our children, grandchildren, and so on, so that opportunity may flourish for them.
We must be more. Because at it's core, America is so much more than we fathom, and we have to stop taking that for granted. America doesn't AND shouldn't belong to just one person, one party, one set of ideals and beliefs because that is not what it was ever meant to be. We have to stop fighting among ourselves just because we believe the other person started the fight.
Each of us needs to find the strength to be adult, mature and courageous enough to say "This is not who were are. We can do better." And prove it.
For America to truly live on and succeed, to be beautiful and to be all that we believe and all of those who came before us — homeland-born and immigrant — believed it to be, we must say "enough."