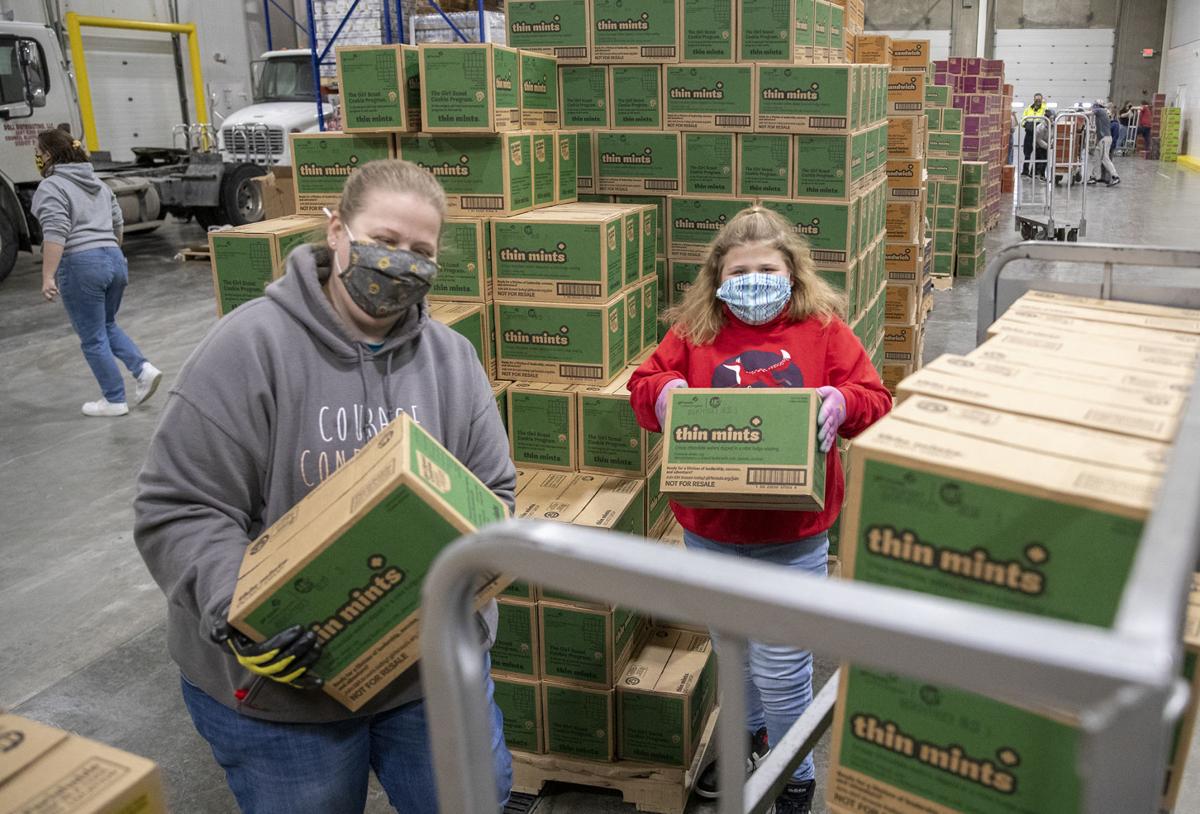 Looking for a way to help out your community? There are a few local, noble causes that can provide you that opportunity.
First, "Connecting for Cancer", an online fundraiser and auction for Wings of Hope will be held Friday.
Wings of Hope is a nonprofit organization that offers support for those with cancer and their family members. The event will be over Zoom at 7:30 p.m. on Friday.
There will be dueling piano entertainment, a live oral auction as well a silent auction. The annual winter fundraiser will run until 9 p.m.
The following items will be up for the live oral auction:
Cape Cod cottage vacation
Rustic Arkansas cabin stay
Elevated backyard package (featuring Traeger Grill)
Local golf tour
Zoo package (includes your and annual family pass)
Tickets are $50 per person — this includes $10 worth of auction credit — and a "connect bubble" (typically a table) is $500. Tickets are available at wingsofhope.org/events or by calling 712-325-8970. A Zoom link with information will be sent after buying tickets.
Please consider buying tickets and participating in this very worthwhile cause.
Second, in observance of Black History Month this February, the American Red Cross encourages eligible donors, and especially those who have recovered from COVID-19, to give blood to honor the legacies of African Americans like Dr. Charles Drew and Dr. Jerome Holland. Their passion for improving the lives of patients in need of lifesaving blood products is carried on through dedicated blood donors, blood drive sponsors, volunteers and Red Cross employees. Holland, the Red Cross Board of Governors' first African-American chair, was passionate about blood research, the press release stated. Drew, an African American surgeon, was the medical director of the first Red Cross blood bank in 1941, according to a press release from the Red Cross.
Donors have the ability to create a legacy of their own simply by rolling up a sleeve to give blood, platelets or plasma to help patients in need. COVID-19 survivors are especially needed to address a convalescent plasma shortage. These individuals may have antibodies in their plasma that could help patients currently battling the virus.
Blood donation appointments can be made by downloading the Red Cross Blood Donor App, visiting RedCrossBlood.org, calling 1-800-RED CROSS (1-800-733-2767) or enabling the Blood Donor Skill on any Alexa Echo device and making an appointment. As a thank you for helping ensure a stable blood supply, those who give this February will receive a $5 Amazon.com Gift Card via email, thanks to a $1 million donation from Amazon. (Restrictions apply. Additional information and details are available at RedCrossBlood.org/Together.)
Upcoming blood drives in Council Bluffs include:
Feb. 19 — 9 a.m.-4 p.m., Country House Residence, 1831 E. Kanesville Blvd.
Feb. 20 — 10 a.m.-4 p.m., Charles E. Lakin YMCA — Council Bluffs, 235 Harmony St.
Feb. 21 — 7:30 a.m.-1:30 p.m., Queen of Apostles Campus, 3304 Third Ave.
Feb. 22 — 10 a.m.-4 p.m., Courtyard by Marriott, 2501 Bass Pro Drive
Feb. 25 — 10 a.m.-5 p.m., Loess Hills Platelet Donation Center, 705 N. 16 St.
Please consider giving blood this month and throughout the year. Your donation could help save a life.
Lastly, as they say, "C" is for "cookie" and that's good enough for us. It's Girl Scout Cookie season again. Organizations are changing how they operate during the pandemic, and Girl Scouts in the Council Bluffs area are no different.
When you buy Girl Scout cookies, you're "helping the next generation of entrepreneurs get an important taste of what it takes to be successful: teamwork, planning, and a positive outlook", according to the Girl Scouts. Purchase proceeds stay local, and help create positive change in the community by powering life-changing experiences for Girl Scouts all year long.
Many troops began meeting virtually and some still do, said Samie Swinton, assistant director of public relations and events with Girl Scouts of Greater Iowa.
"We have troops that are meeting currently — socially distancing, wearing masks, being outside as much as possible," Swinton said. "We have these guidelines for them to help them to continue to have the connection with their girls and have these very important experiences as safely as possible."
Of course Girl Scout cookies will still be available. Cookie orders will run through March 28. There are multiple contact-free options for cookie sales. Orders can be made online, girls have their own online link to share to family and friends where they can buy cookies, people can have cookies shipped to them or have girls drop it off at the home. To find where to order or buy cookies locally, go online to girlscoutsiowa.org/en/cookies/find-cookies.html.
Things are even more different for Troop No. 64224, which is comprised of girls who live or have lived in the Micah House. To work with the COVID-19 restrictions, the troop is having a virtual cookie booth through today. Orders can be made at themicahhouse.org/troop64224, where there is an option to choose a pick-up date or have it shipped. Money from cookie sales goes to activities for the troop and can help pay off some of the girls yearly membership dues.
These are just a few ways to help the community this month. We hope people will embrace the causes and participate.