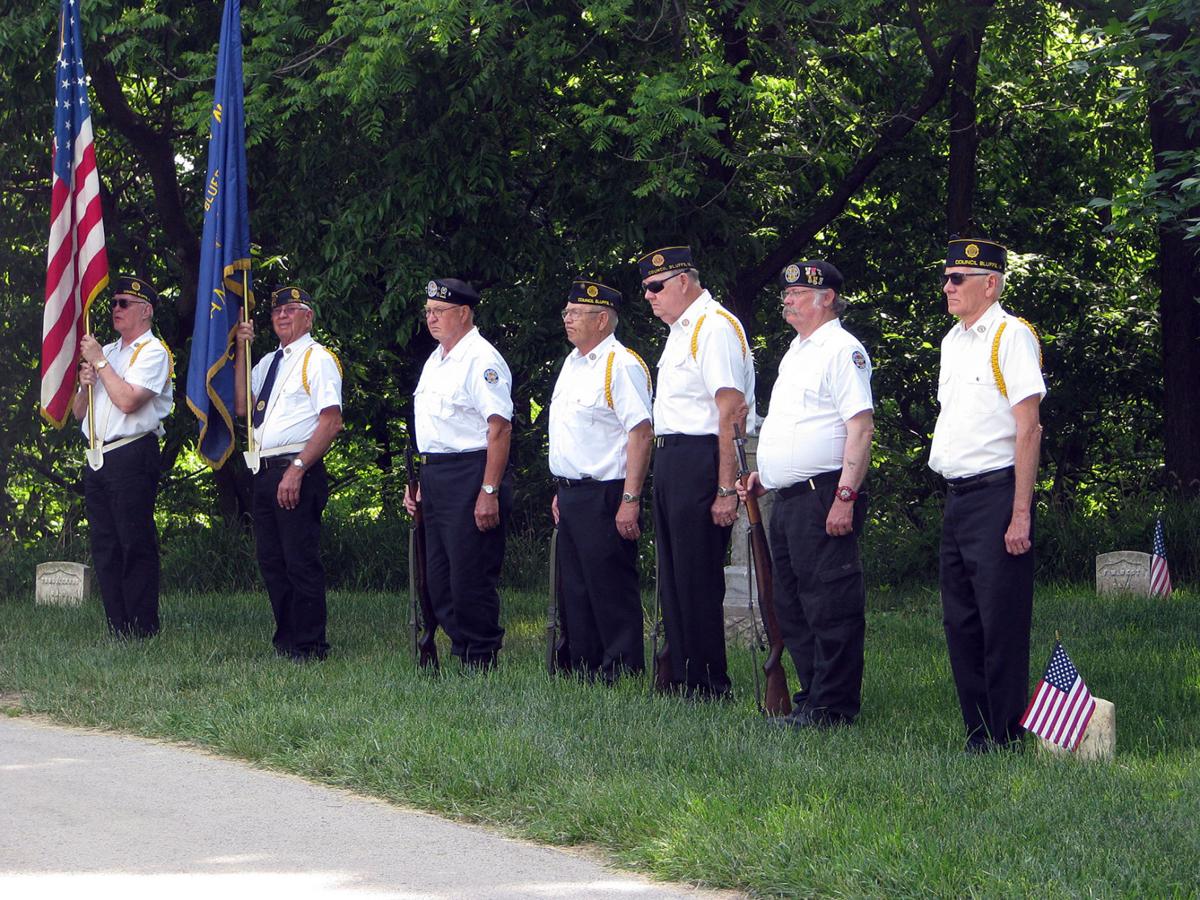 On Monday, we will all gather with family and friends and be thankful for the often shared three-day weekend.
Of course, Memorial Day is more than just sharing laughs with loved ones. It is also about remembering those soldiers who have given the ultimate sacrifice for their country. The first known "Memorial Day" observance was in Boalsburg, Pa., in October 1864, and it continued each year thereafter.
By 1865, the practice of decorating soldiers' graves from the Civil War had become widespread. There were events in 183 cemeteries in 27 states in 1868, and 336 in 1869. The northern states quickly adopted the holiday; Michigan made "Decoration Day" an official state holiday in 1871.
By 1870, the remains of nearly 300,000 Union dead had been buried in 73 national cemeteries, located mostly in the South, near the battlefields. The most famous was Gettysburg National Cemetery in Pennsylvania and Arlington National Cemetery, near Washington.
In 1882, the name of Decoration Day was formally changed to Memorial Day in "memory" and "honor" of those who gave their lives fighting for the country.
It's often been reported that the red on the American flag was as a reminder of the blood spilled on the country's journey to become — and maintain its status as — an independent nation. Instead, it represents "hardiness and valor," according to the Continental Congress that adopted the red, white and blue.
And those admirable traits are worth remembering — regardless of military service — on this solemn Monday. While first and foremost, the day commemorates those military members who have passed on, it's possible to expand the base of those being honored.
Whether it's soldiers securing a building in the Middle East, firefighters responding to a call or police officers on a routine patrol, all put their lives on the line in pursuit of a greater calling — protecting more lives than just their own. They all leave their families, whether for hours or months at a time, in hopes of making the world a better place.
Everything comes with a cost. Even a life of service to the community that doesn't require physical risk, for instance, takes away from time spent with family members and friends or in pursuit of a hobby.
That's what we all must never forget, particularly on Memorial Day: Sacrifices of all kinds are made every day. Many people in everybody's lives who strived to serve and improve the world are no longer physically with them — and too many to count have made the ultimate sacrifice.
But tomorrow, of all days, it's a time to solemnly honor a life of service well lived.
American Legion Rainbow Post No. 2 will hold three Memorial Day ceremonies Monday at different locations in Council Bluffs. The three stops are now its regular routine on the holiday.
All are a reminder of the sacrifices others have made for their country — and that "freedom is not free," in the words of a popular American Legion slogan.
First, American Legion members will gather at 9 a.m. Monday at Veterans Circle at Walnut Hill Cemetery (just uphill from the reception hall), where members will read the names of veterans who have gone on. Then, the American Legion Honor Guard will raise the flag.
Next, at about 9:30, the honor guard will head to the Kinsman Monument at Fairview Cemetery. An American Legion official will present the Memorial Day Address at this location.
Finally, the crew will drive to Thomas Jefferson High School and gather around a World War I Monument that stands in front of the original front entrance of the oldest part of the building, which has been permanently closed off. This is the third year for this stop — the newest addition to the proceedings.
At each site, the honor guard will present the colors, the chaplain will offer a prayer and a firing squad will fire a salute.
All of the ceremonies are open to the public.
Catch the latest in Opinion
Get opinion pieces, letters and editorials sent directly to your inbox weekly!