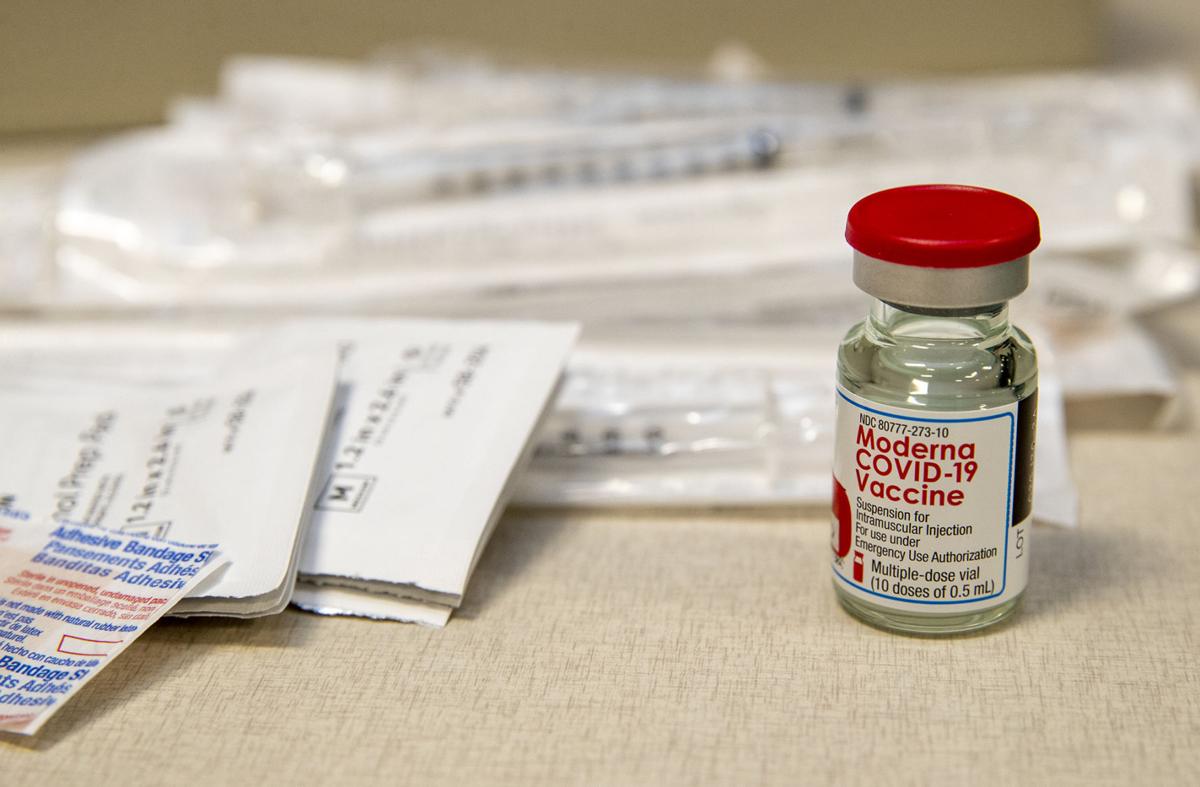 It is heartening that so many residents in Pottawattamie County are signing up to get their COVID-19 vaccinations. Knowing that so many are taking this additional step to help curb the pandemic — and better protect themselves and others — sends a hopeful message that many of us are willing to work together to try and get back to some semblance of normalcy.
That being said, we understand the frustration many people are feeling as they try to get registered for the vaccine. Demand is high. People want their lives back.
However, we must be patient with the county and local pharmacies as they wait for their vaccine allocations, and continue work to keep their vaccine distributions organized.
Pottawattamie County's first vaccine registration process for residents who are 65 and older was successful in that the total 3,300 appointments were all filled in less than 24 hours. That's a good thing. That's 3,300 more county residents that are getting vaccinated.
According to Iowa Department of Public Health Data at coronavirus.iowa.gov at 3 p.m. Friday, at least 4,335 county residents had received the first — prime — dose of vaccine, and 2,335 have received the second — booster — dose. County providers have administered 7,268 first doses and 4,718 second doses.
"We did the best we could to create a simple registration process. Despite the initial influx that bogged the system and the phone lines temporarily, 3,300 individuals registered for a vaccine in less than 24 hours," Pottawattamie County Public Health Director Matt Wyant said. "We hope to receive more vaccine in March so we can offer another set of clinics."
Wyant told the Nonpareil on Thursday that those clinics will likely take up the vaccine allotment to the county over that time, as public health momentarily shifts from the phase 1B, tier one group — school and law enforcement employees — to meet the demand of the 65 and older set. Pharmacies have been tasked with the bulk of vaccinations for that population.
"We're trying to relieve the pressures on pharmacies," Wyant said of the county shifting its focus to the older population. "We're trying to take care of our most vulnerable, that's what we're doing right now."
Wyant said the move will allow the federal pharmacy agreement to get staring moving vaccine to local providers, allow pharmacies to improve their vaccination infrastructure and also allow the Iowa Department of Public Health to get its statewide vaccine signup website up and running. On Monday, the state said it had hired Microsoft to create a vaccination scheduling site.
"When all three of those things happen — the pharmacies should be running majority of 65 and older at their locations," Wyant said. "And then we can concentrate on tier groups."
While we understand that some will look at March as being too far away for the next vaccine clinic registration, it's so important to understand that vaccinating an entire county's worth of people overnight was never an option.
It is also worth noting that there are still essential workers out there who rightfully should be at the front of the vaccine lines. Pottawattamie County Public Health noted that more than 30,000 Pottawattamie county residents meet the requirements for phase 1B — which includes teachers, childcare workers, first responders, manufacturing workers, healthcare facility inspectors, and correctional facility staff. The demand for the COVID-19 vaccine will continue to exceed the county supply until more doses are provided by the state.
And while we glad that those who are in the 65 and older range are getting their vaccinations, Gov. Kim Reynolds essentially threw the large, older population into the vaccination fray without much regard about the impact it would have on the vaccination plans each Iowa county had in place or were working to put into place. The frustration of waiting for a vaccine — or not being able to get registered for a vaccine — should not be placed on the shoulders of county health officials, but rather on the administration that gave the counties a Herculean task and then left them to deal with the public relations fallout.
In the meantime, please be grateful we have vaccine options, and that our county has a public health director and staff who have been working relentlessly from the beginning for best interests of county residents.