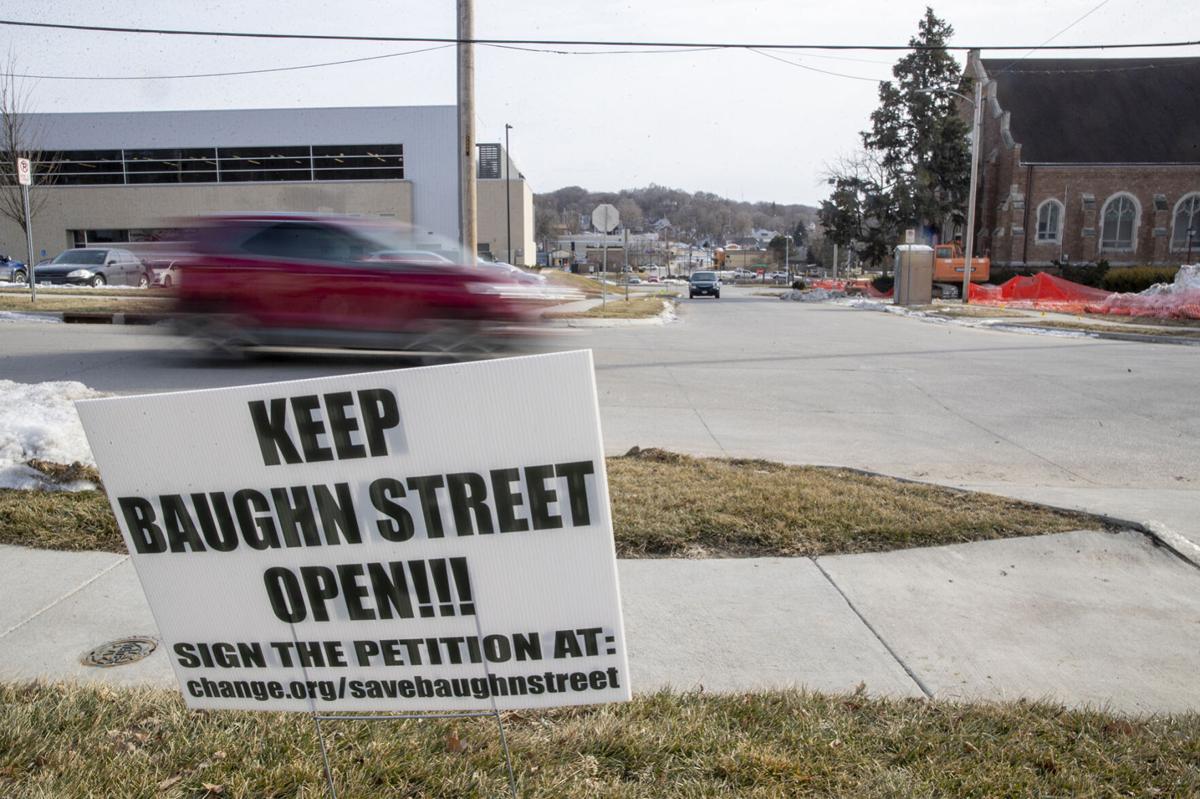 Would you like to have a large increase in the number of cars traveling by your home every day? How would you feel about having your kids shooting baskets right next to Kanesville Boulevard, one of the busiest streets in Council Bluffs?
Here's the scenario I am talking about: If Baughn Street closes, traffic on Harmony Street will likely increase, based on a study conducted by the YMCA. Their study counted 599 cars traveling along Baughn Street during at least part of an average day. If and when the YMCA builds their trophy park, people will be drawn to the Harmony Street neighborhood, bringing yet more cars into the area. I surmise that increased traffic may lead to more accidents, or at least more near misses. In addition, travelers utilizing Harrison Street or Frank Street, especially by CHI Mercy Hospital, will need to be more diligent, as the increased volume of traffic on those streets may be challenging.
The YMCA decided the best place to put a basketball court was right next to Kanesville Boulevard. Those plans were made public at least a few months ago in the Daily Nonpareil. Just one missed shot in this instance could be catastrophic. Sometime in the past few months, the YMCA must have realized that threat. They now have a committee in place to address those concerns, many of which were brought to their attention by their Harmony Street neighbors. Their plan originated in 2019, and it is now 2021. Although, it seems like it is taking them a lot longer than that to figure out their parking problem.
That is why we organized The Committee to Keep Baughn Street Open. We have hired a law firm based in Des Moines. Our committee has also hired a company that will be mailing information to every residence in many neighborhoods that are near the YMCA. We feel that people in our area need to be informed about what is going on just down their street. We are paying for those mailings, our committee members. The information that we are sending is meant to invite our neighbors to join our conversation about traffic, basketball courts, and other things that are of concern to the public.
We ask Mayor Walsh and the city council members a question: Will you allow the public to speak at a hearing that would take place during the city council meeting on Monday, April 12, 2021?
You need to decide by Monday, April 5. That's the deadline for setting your agenda.
For reference, either Mayor Walsh, or at least two of the following individuals need to make that decision (those are the city council's rules): Joe DiSalvo, Chad Hannan, Melissa Head, Roger Sandau, and Mike Wolf.
Again, to be clear, we are not asking to make our opinions known at the end of the meeting during the time set aside for public comments.
New information has come to light since our city council's decision to sell Baughn Street for $142,000 to the YMCA.
Our committee has been advised by our attorneys that the Iowa Code requires a showing that a street or roadway be of "no benefit" before it can be vacated and abandoned by a city. And, in this case, our attorneys do not believe that the city council made such a finding, and cannot make such a finding, given the current use of Baughn Street for both vehicular and pedestrian traffic in the local neighborhood. This is the discussion we want to have with the council, as to why they believe that the one block stretch of Baughn Street is of "no benefit" to Council Bluffs and the immediate neighborhood, given the information that the neighbors have provided to the council regarding the usage of the street.
I am a pharmacist. But, that does not mean that I know everything about every medication that has ever been made. I believe everyone in every line of work, including city council members, would concede to the same limitation.
The hearing would be an opportunity to have a dialogue based not only on opinions, but state law. Are our committee members asking for too much?
If you have questions about the Committee to Keep Baughn Street Open, please send me an email — ztber@aol.com. (Put "Hold a Hearing" in the subject line)
And send an email with "Hold a Hearing" in the subject line to: