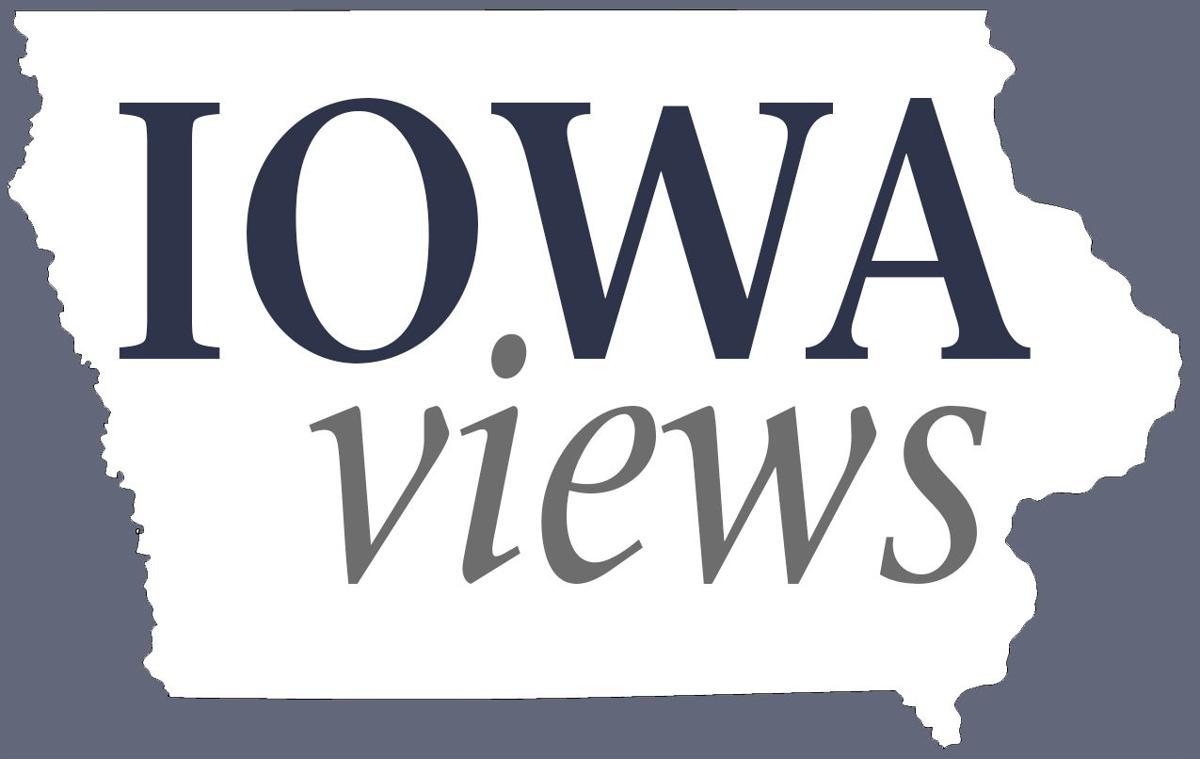 The following editorial was published in the Waterloo-Cedar Falls Courier on June 29:
The Iowa Department of Human Services may be the most difficult state agency to manage.
It oversees Medicaid and Hawk-I (Healthy and Well Kids in Iowa), mental health facilities, child care licensing, child protection, foster care, adoptions, juvenile justice and placement, food assistance, welfare, elderly programs, nursing facility care, adult abuse, developmental disabilities, runaways and refugees.
Amid seemingly endless stories of things gone awry, DHS director Jerry Foxhoven resigned, prompted by Gov. Kim Reynolds' decision "to go in a new direction," according to her spokesperson. She is "assembling a new team . to carry out her vision."
Reynolds hasn't shared her "vision" or reasons for removing Foxhoven. She appointed Iowa Department of Public Health Director Gerd Clabaugh as interim director.
Foxhoven, a former Drake University law professor well regarded on child welfare issues, was appointed two years ago. He led a 2013 task force looking into the use of isolation cells at the state's Toledo school for juvenile girls. Then-Gov. Terry Branstad closed the facility.
DHS has a $6.5 billion budget — $5 billion split between state and federal governments for the low-income Medicaid health program — that nearly rivals Iowa's overall $7.6 billion budget.
Under Branstad and Reynolds, according to the Des Moines Register, the DHS "has lost 1,058 workers from its 4,998 in 2011," including 558 field operations workers, comprising social workers and income maintenance employees.
Branstad unilaterally privatized Medicaid in 2015, leading to a revolving door of management companies, alleged savings and complaints from providers and clients about payments and services delayed and/or withheld.
UnitedHealthcare — one of four original companies (one left before implementation), reduced to two — is out. Iowa Total Care, a Centene subsidiary, replaces it. UnitedHealthcare served 425,000, doubling its clientele after AmeriHealth Caritas left last year. Both cited huge financial losses.
Reynolds maintained UnitedHealthcare bolted because of contract provisions on quality standards. UnitedHealthcare claimed it meets those marks with its Medicaid operations in 18 other states, but was losing more than $100 million in Iowa annually.
Something doesn't add up.
The Des Moines Register, citing the nonpartisan Legislative Services Agency, reported that since Medicaid's first full year of privatization in fiscal 2017 per-member costs have risen an average of 4.4 percent annually compared to a 1.5 percent average during the prior six years of state management.
The DHS also came under scrutiny after the starvation deaths of two teens — Natalie Finn of West Des Moines in October 2016 and Sabrina Ray of Perry — adopted out of foster care and home schooled.
The consulting Child Welfare Group reported abuse investigations subsequently increased by 43 percent, adding that mandatory reporters — educators and others in caretaker roles — had been frustrated by the failure of authorities to investigate complaints.
The report also cited DHS staffers concerned about foster home care, including many families "unable or unwilling to provide the quality of care that children require."
That's not an isolated predicament.
The nonpartisan Every Child Matters found one of six Iowa children lives in poverty, while one in four receives public assistance.
The DHS also is facing a federal class-action lawsuit filed by Disability Rights Iowa and Children's Rights Inc. against the Eldora Boys State Training School, claiming its staff subjected teens to restraints and isolation.
That comes as two Iowa young women — transferred from the closed Toledo facility to one in Wisconsin for troubled girls — settled for $1.95 million each after alleging severe abuse, including isolation for 22 hours a day and physical mistreatment. They are suing Iowa, too. A trial is set for May.
Branstad not only unilaterally closed the Toledo facility, but the Independence Mental Health Institute pediatric unit and the Clarinda and Mount Pleasant mental health institutes. Once a mental health treatment leader, Iowa was left with two state mental health beds per 100,000 residents. The national average is 12. Mental health in Iowa ranked 47th for psychiatrists, 44th for mental health workforce availability and 51st (including the District of Columbia) for the ratio of state psychiatric beds to residents.
"We're better than the average bear," Foxhoven contended. The DHS cited combined public and private unit crisis beds of 24 per 100,000 residents, yet a Psychiatric Times study recommended 40-60.
The Legislature added six regional "access centers" in 2018 for people experiencing mental health crises who don't need hospitalization.
The Republican mantra of "smaller, smarter government" has boosted the state economy, although mainly in the metroplexes. But the "smarter" part is lacking when many needy residents are left behind, requiring DHS assistance and oversight.
Branstad's unilateral decisions left a mess behind. In its wake, Reynolds needs a visionary DHS leader and a willing Legislature to grapple with many complex issues. Lives literally depend on it.
Catch the latest in Opinion
Get opinion pieces, letters and editorials sent directly to your inbox weekly!