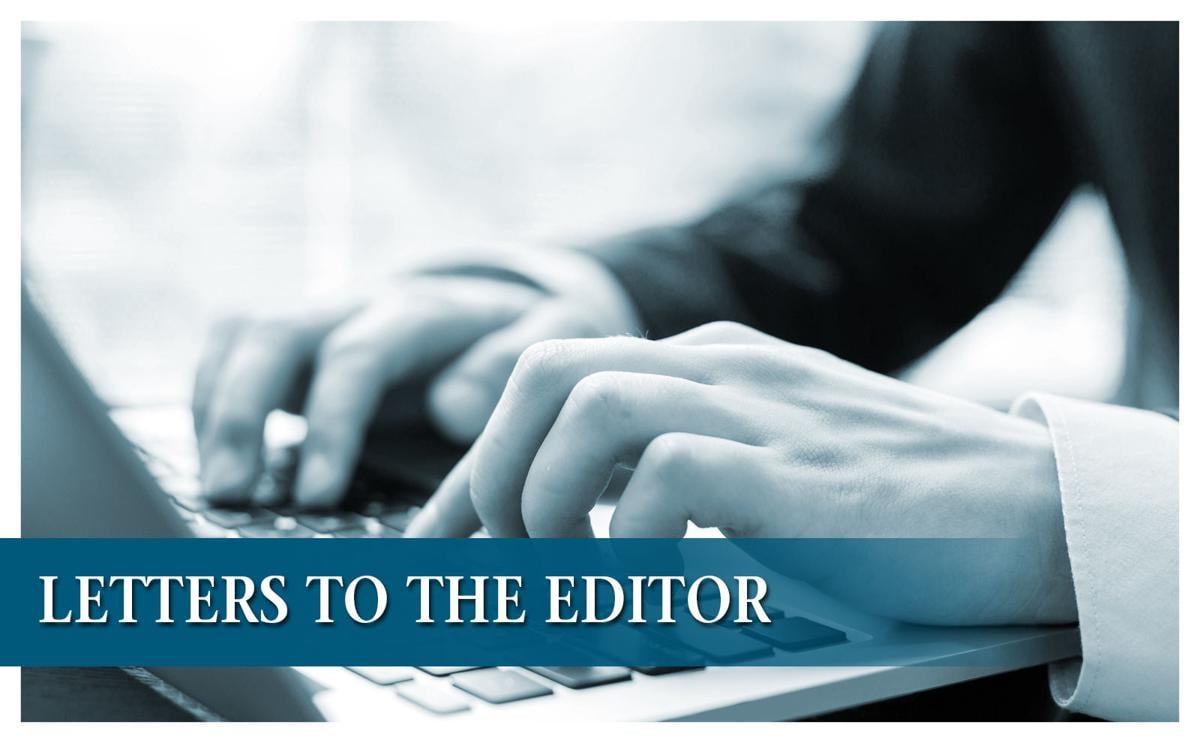 Grassley isn't a hypocrite
The partisan divide in our country makes some people forget we're all Americans. One of the reasons Iowans keep re-electing Sen. Chuck Grassley is that he never forgets where he came from.
He's a lifelong family farmer. He's proud to be an American and he makes Iowans proud to call him our U.S. senator.
It's ridiculous to hear critics call Grassley's decision to move ahead and fill the vacancy left by Justice Ruth Bader Ginsburg an example of hypocrisy. First, they're wrong. Second, his harshest critics hold the exact opposite position today than they did in 2016. Four years ago, their slogan was "We Need Nine." Today, they claim eight is enough and want to keep the vacancy unfilled. Why? They don't want President Trump filling it. The Supreme Court became a priority issue for voters in 2016. Voters today need to ask Vice President Joe Biden what he's hiding. He refuses to release a list of nominees like President Trump.
Grassley keeps his word. Always has. He's visited every county in Iowa for 40 years straight. That's exactly what he said he'd do to hold himself accountable to Iowans.
He's held up his end of the bargain. Just like he is today. In 2016, Grassley chaired the Senate Judiciary Committee when Justice Antonin Scalia died in a presidential election-year. The Constitution divides the authority to fill lifetime appointments to the federal bench between the presidency and the Senate. In 2016, we had a divided government: an outgoing Democratic president and a Republican Senate Majority. Grassley said we ought to let voters weigh in on the vacancy. That November, voters elected President Trump and in 2018, expanded the Senate Republican Majority. And still, Grassley said as chairman, he'd take the same position if a vacancy occurred in a presidential election-year. In 2020, we have another Supreme Court vacancy. Grassley is no longer chairman. It's no longer his decision to make. The Senate Majority Leader said the Senate will vote on President Trump's nominee. Iowans don't want their elected U.S. Senator to sit on the sidelines while something as consequential as a lifetime appointment to the Supreme Court is under consideration.
Grassley said he'll participate in the confirmation hearings and vote on behalf of Iowans. He hasn't missed a vote in the U.S. Senate since 1993. It's that simple. Grassley works for Iowans.
Trump's response to the derecho leaves Iowans in the lurch
President Donald Trump's response to the aftermath of the derecho storm that rolled through Iowa on Aug. 10 is yet another example of his failed leadership.
While Council Bluffs and Pottawattamie County were spared the most destructive effects of the storm, residents of Cedar Rapids, my home town, and neighboring eastern Iowa counties were not as fortunate.
Family and friends, many of whom are farmers, had devastating effects to their crops, homes, businesses, trees and more. Many were without power for a week or two and it was difficult to be in touch due to lack of electricity, cell service, and internet. Some residents were without power for 51 days and many are still awaiting to be hooked up to their internet service.
At times like this, citizens look to their government leaders to offer help in rebuilding, as well as hope and support. What did our leaders do?
Iowa Gov. Kim Reynolds and U.S. Sen. Joni Ernst praised Trump at the Republican National Convention for showing up and for approving "quickly" the disaster declaration as it relates to the derecho. As far as showing up at the site, Trump stopped at the Eastern Iowa Airport in Cedar Rapids for a few minutes and didn't bother to show up to see some of the damage and offer empathy and hope to suffering citizens there.
Trump did not approve individual assistance for home repairs and agriculture damage, nor did he fulfill Governor Reynolds' request for disaster aid for families in 26 counties. Donald Trump is failing Iowa in a time of crisis and our state leaders should not be praising him.
As Vice President, Joe Biden responded to natural disasters like this one with the seriousness, empathy and action that Iowans have not seen from President Trump. President Trump has left Iowans in the lurch when it comes to the derecho response.
We need real results and new leadership in the White House which Joe Biden and Kamala Harris can deliver. They have proven again and again that they will offer vision, experience and results, particularly in times of crisis.
If a crisis like the derecho ever hits our community, it is my hope that Joe Biden and Kamala Harris would be the ones offering me empathy, hope and support.
Siegrist supports education
I met Brent Siegrist 50 years ago at Dana College and during my 44-year career as a public school teacher and administrator our paths crossed many times. I observed Brent serving students as a teacher, coach, administrator and as member/leader of the Iowa House.
Brent understands the critical importance of education in Iowa and has always been supportive of schools and more importantly the students and educators that comprise those schools. Brent possesses the skills and experience to be a great advocate for education. Brent is running for the Iowa District 16 House seat and I encourage you to vote for him.
Jacobsen the right choice
As a Pottawattamie County resident, one of the main focuses of education brought up every year is the Iowa School for the Deaf. Jon Jacobsen and I have worked very closely together to try and advance legislation to give parents of deaf students more resources to help ensure that their children succeed.
Working with Jon, I've seen him go above and beyond in trying to effectively represent and fight for the people of Iowa. His leadership on legislation for deaf students, as well as his countless efforts to help Iowa's flood victims make him a shining example of the kind of leadership that we need in the legislature, and I'm proud to endorse him for the Iowa House of Representatives.
Vote for Jacobsen
I have gotten to know Jon Jacobsen over the past two years, where we both serve in the Iowa House. Jon's first concern is always his constituents back home.
I have seen Jon work tirelessly on issues that are important to his district, such as flood relief and recovery. Jon is a great representative and I would encourage you to vote for Jon to continue the great work he does in Des Moines.
Republicans against Trumpism
Over 70 high-ranking former national security officials —all Republicans — have released a statement calling Trump "unfit for office" (Former National Security Officials for Biden).
Many military veterans are speaking out against Trump and Republican politicians who they see as promoting racism and dividing us as a nation (Common Defense, VoteVets, Veterans Against Trump).
The group Republicans for the Rule of Law say their own party has failed to ensure the liberties enshrined in our Constitution and Declaration of Independence are applied to everyone.
Top Republican campaign operatives have abandoned their life's work and are now applying their skills to remove Trump and all of the elected Republican officials from office that have enabled him (The Lincoln Project).
Droves of everyday Republicans, former Republicans, and conservatives — disgusted with the actions of Trump — are now fighting to elect Joe Biden for president (Republican Voters Against Trump).
These are Republicans that believe their own party and elected officials have turned against America by shredding the fabric of our society; created massive federal debt; used taxes and laws to transfer wealth from everyday Americans to the wealthiest; hollowed out the systems that support the public interests; and are destroying our relationships with our allies.
Ernst hasn't stood up to President Trump
In 2017, Sen. Joni Ernst held a town hall in Cedar Rapids. I had never attended a town hall and was eager to hear Sen. Ernst answer questions from concerned residents. At the time, I was very impressed that Joni would face her constituents in a large setting, especially constituents who didn't agree with her party's leadership.
One citizen spoke out of concern that Ernst would be a lackey of President Donald Trump. Looking back at Ernst's record, I don't see one issue where she has stood up against President Trump. From his separating children from their parents at the borders to his divisive and hateful rhetoric and tweets, Sen. Ernst is more than just a lackey, she is an enabler of Trump's horrific policies.
Joni Ernst touted her experience as a veteran who would stand up to the military. Today, she still will not publicly comment on Russians putting a bounty on the heads of our soldiers in Afghanistan.
Not surprisingly, most people in the town hall were concerned about health care. One man asked Ernst to commit to fighting for affordable health care for Iowans. Ernst not only has opposed affordable health care; she seems to be fighting to take away protections for pre-existing conditions. Now she is flip-flopping on voting in a Supreme Court justice, a justice who opposes affordable health care, exactly one month before the election.
Joni Ernst has put the needs of the president before the needs of Iowans. She has to go.
Catch the latest in Opinion
Get opinion pieces, letters and editorials sent directly to your inbox weekly!