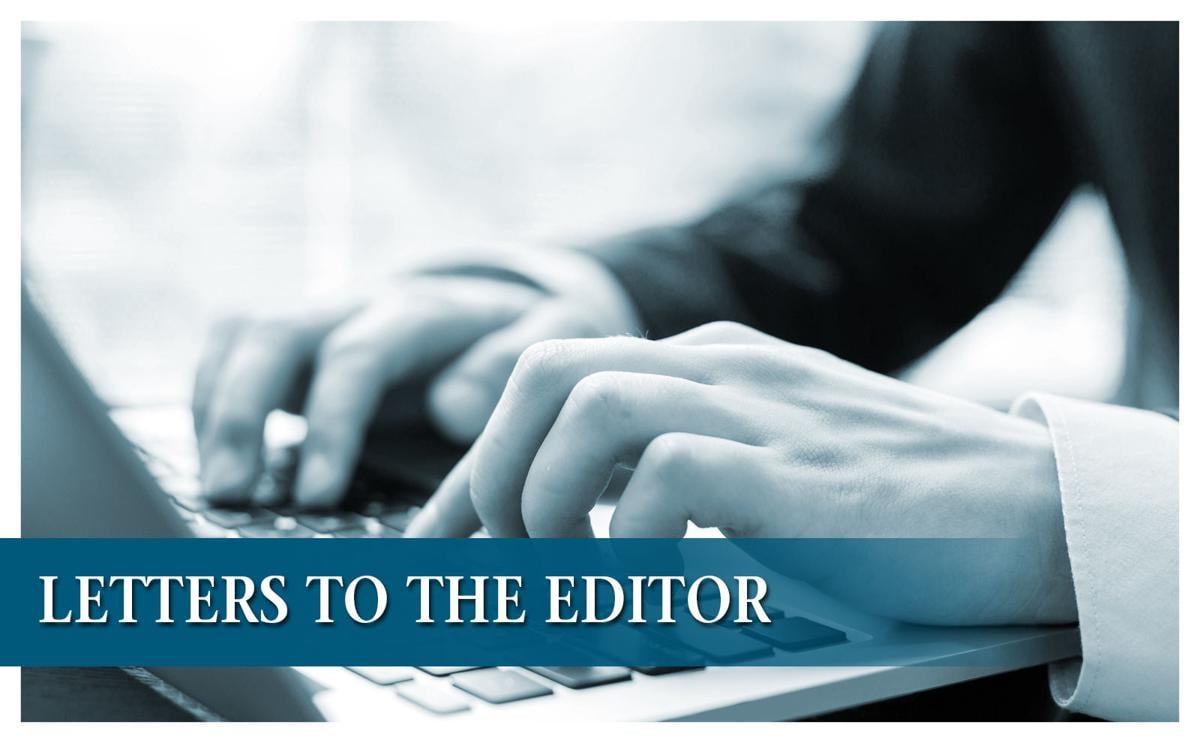 'Where is the major increase in COVID-19-related deaths?'
Retiring this April after 25 years in Risen Son Christian Village, I am frequently asked the question regarding COVID-19 — "What's happening at Risen Son?" My answer is "life."
In 25 years I've seen many viruses come through Risen Son. In two months of the norovirus around Christmas 2017, we lost 30 residents in two months. President Barack Obama was in office. There was no publicity. No constant fear-mongering. Necessary precautions were taken, good care given. There was no lockdown, just sadness.
When COVID-19 came upon Risen Son, great measures were taken. I'd say to the point of exhaustion of the employees. At first, I wondered what was going on, as with all the other viruses, it was never taken to this extreme. Thought to myself, it must be different and unknown.
Five months into this lockdown, I've decided the virus is real, like the other viruses, but this one has become political. Try as hard as we can, there is no way every germ and every death will be prevented. Risen Son staff takes heroic measures to protect its residents.
Statistics from the Centers for Disease Control and Prevention say the median age for death in American is 78 years. The CDC says the median age for COVID-19 death is 78. As far as I know, the six deaths at Risen Son with COVID-19 were folks in their 90s (Ed. note — there have now been eight deaths at the facility).
I know one of the residents who died quit eating and drinking. How many others gave up?
According to the CDC, through the end of July the average number of total deaths per day in the U.S. was 7,434 this year. In 2017, there was an average of more than 7,700 deaths per day. Where is the major increase in COVID-19-related deaths.
With COVID-19 the government has decided to quarantine nursing home residents from their family and friends, this was never done before. As far as I know, no one asked the old timers was this OK? It was just put upon them.
My question is, "How is America going to pull out of this lockdown? And is this the new normal every time we have a new virus?" Life is a risk and I guess I like the old way, being around your loved ones when you are old and close to death.
Eileen Smith, Council Bluffs
---
Candidate's mother disappointed by negative campaigning, proud of what she is 'for'
Our daughter, Jen Pellant, is running for Iowa House District 16 in Council Bluffs. She is a first-time candidate so this whole experience is very new to us. Even in this time of partisan politics, we did not expect the kind of negative messaging being spread.
When people began to tell us about the calls they were receiving about her, I just wanted to go all "Mama Bear" on someone. But Jen said "no," she is not doing that — she is going to stay with her message.
Jen returned home when her father was going through cancer treatment and was fortunate to get a job working for the Delaney campaign as a field organizer in southwest Iowa. During that year she knocked on literally thousands of doors and made thousands of phone calls and heard the same stories and same concerns — concerns about health care, education, jobs and environment.
People saw that she listened and began to suggest and encourage her to run for an office — and so that's how this journey began, as opposed to what some are telling.
As a person of faith and an educator, I think that it is better to be known for what you are for than what you are against. Jen is for health care for Iowans, for funding education for Iowans, for fair paying jobs for Iowans and for environmental supports which will affect the future farms and lives of Iowans.
Listen to what Jen is for and vote your values.
Jan Pellant, Council Bluffs
---
Alcoholic Beverages Division administrator encourages COVID-19 precaution by bars, patrons
For many of us, summer in Iowa is synonymous with sitting outside on the patio of our favorite bar or restaurant and enjoying a cold beverage. Luckily, for now, we have been able to do that albeit with some restrictions. In order for this to continue, we all need to take personal responsibility to slow the spread of COVID-19.
Beginning last month, the Alcoholic Beverages Division and the Department of Inspections and Appeals began to work together to ensure that Iowa bars, restaurants, and other food establishments follow public health guidelines set forth by Gov. Kim Reynolds' emergency public health disaster proclamation.
As the regulator of the alcohol industry in the state, the ABD must protect the health, welfare, and safety of the citizens of Iowa. Enforcing proclamation requirements which include six feet of physical distance between each group or individual dining or drinking alone, and ensuring patrons have a seat at a table or bar helps limit the spread of COVID-19 and protects Iowans.
We want these business owners to continue to sell your favorite food or drinks. The vast majority of them are taking the necessary precautions to adhere to social distancing guidelines and increased hygiene measures. Our team has witnessed creativity and innovation from business owners across the state who continue to safely serve customers while also taking those extra precautions.
That being said, COVID-19 is resilient. We need customers to take responsibility as well. We all have a role to play.
What can you do? Ask the establishment what precautions they are taking and adhere to their guidelines. Wearing a mask or being extra cautious about how close we are to other groups are small inconveniences.
If your favorite bar or restaurant is overly busy, ask to get your order to go. Many of these establishments now have the ability to sell mixed drinks to go. If that establishment is too busy and you really want your favorite cocktail, take the safer approach and place a to go order to consume responsibly at home.
If an employee asks you to adhere to the guidelines and keep your distance from others, please comply. They are doing their best to keep their staff and customers safe and follow the public health guidelines.
Let's all work together to stop the spread of this virus.
Stephen Larson, administrator, Iowa Alcoholic Beverages Division, Ankeny
---
It's National Minority Donor Awareness Month
August is National Minority Donor Awareness Month and we are uniting with one voice and one vision to save and heal lives. We celebrate NMDAM to:
1. Highlight the need for organ donors within multicultural communities;
2. Provide donation education;
3. Encourage donor registration; and
4. Promote healthy living and disease prevention to decrease the need for transplantation.
Did you know that African Americans, Hispanic/Latino Americans, Asian Americans, Hawaiian Natives/Pacific Islanders, and American Indians/Alaskan Natives make up 60% of all people on the national organ transplant waiting list?
Although organ transplants can be successful regardless of the race or ethnicity of the donor and recipient, there is a greater chance of longer-term survival if the shared genetic background of the donor and recipient are closely matched. That is why we all benefit when individuals of multicultural backgrounds sign up as organ, eye, and tissue donors. In fact, 39,719 people, including over 18,000 racial and ethnic minorities, received the gift of life in 2019, thanks to individuals who said "yes" to organ donation.
Join the Health Resources and Services Administration in celebrating the month by setting yourself up to pay it forward when the time comes! Together, we can diversify the online donor registry, and prevent conditions that can lead to organ failure by leading a healthy, active lifestyle year-round.
Nancy Rios, regional administrator, Health Resources and Services Administration, Kansas City, Missouri
---
The halls of poison ivy
"A vocal few shouldn't remove the right of choice for all the rest of our community," thus propagandized one of the public servants declining to stick his neck out enough to thoroughly engage all informed sources of expert understanding and human concerns in making a community-affecting decision in these times of a life-threatening pandemic.
A propagandizing "vocal few" public servants lack the courage to provide forthright leadership in getting done what needs doing in assurance of the purposes to which governmental power was set on July 4, 1776, and defended by Abe Lincoln in Union in representation of "government of the people, by the people and for the people." To wit, the first listed and most essential right before all others is the assurance of the protection of "LIFE."
The above opening quote was authored by University of Iowa President Bruce Harreld as his belittlement of a citizen expressing concern over the holding of face-to-face classes within the university community. Harreld appears to have joined a propagandizing "vocal few" leaders in a war of words that is intent on ridiculing into silence expressions of public concern. In casting blame on others, they hide their unwillingness to openly stick their stiff necks out in assuming leadership in exploring and fully doing what needs doing in these life threatening times. In tone and content Harreld, President Donald Trump and Gov. Kim Reynolds shirk duty in favor of propaganda attacks that go beyond just "like it or lump it." To wit, citizens concerned about what AWOL leaders let happen within our land can just go somewhere else.
Is this letter to the editor tinted with shades of the propaganda to which it objects? Yes, and if individuals like Harreld want to bring more of it on home, then bring it on down as the next missive missile launches itself and reason and good judgment are abandoned in an armaments race of hostile words that lead to total misunderstanding. Needed now as much as ever is a free exchange of ideas in search of an ever better one.
---
Trump is Hoover reincarnated
During hoax President Donald Trump's coronavirus briefings he exaggerated the quantities of equipment and supplies sent to the states. He played doctor without a license by recommending the possible use of unverified treatments.
Trump contradicted medical experts, including experts on infectious diseases. Trump's delay in implementing the Defense Production Act exacerbated shortages of personal protective equipment. Trump's reopening of the country has caused the coronavirus to surge in a number of states.
Unlike preceding presidents, Trump has not asked for input from existing past presidents. Instead, Trump has criticized Obama and Bush for handling of their crises.
Hoax President Trump's incompetent and dangerously weak response to the coronavirus is similar to President Herbert Hoover's incompetence during the Great Depression. Hoover did not seek advice about combating the depression, delayed taking action to control the Great Depression and Hoover had a strong need to be thanked and congratulated. Trump reincarnated Hoover.
We need a leader to mobilize a national effort to fight the coronavirus, including widespread testing, but instead we have a narcissistic President who makes ridiculous comments, goes off on blundering tangents, berates people, blames governors and past presidents for problems, fights with reporters, lies to the public, and adores dictators.
Donald Moskowitz, Londonderry, New Hampshire
Concerned about COVID-19?
Sign up now to get the most recent coronavirus headlines and other important local and national news sent to your email inbox daily.