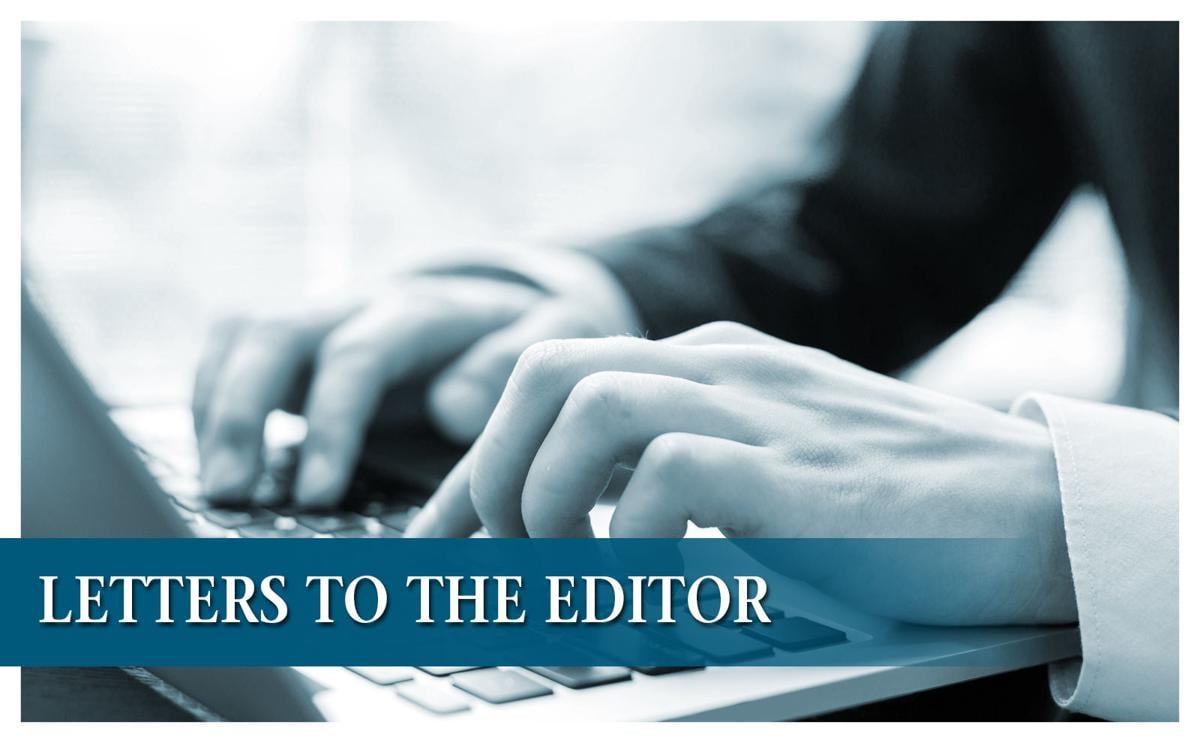 Jacobsen works for southwest Iowa
Jon Jacobsen has worked tirelessly for the citizens of southwest Iowa. No matter the issue, flood recovery, freedom of speech on Iowa's campuses, protecting the lives of sick and injured children with Alfie's Law or just an interested ear when you need one. Jon Jacobsen is a proven servant of the people and that is why he has earned my vote for Iowa House, District 22.
Colleague voices support for Jacobsen
To the residents of Pottawattamie County in Iowa House District 22, I wholeheartedly support my colleague in the Iowa House of Representatives, Jon Jacobsen, in his re-election bid.
Since he was first elected, I have witnessed Jon's commitment and hard work as he represents all the residents in his district. Jon has been a huge asset for me and all of southwest Iowa, in helping residents recover from the 2019 flood and currently with all that is involved in fighting the COVID-19 pandemic.
I urge you to cast your vote for Jon so he can continue working for the residents of District 22.
Rep. David Sieck, District 23
Hanusa: Vote Siegrist for House 16
I am proud to support Brent Siegrist for Iowa State Representative District 16. Brent is a leader who has the best interests of Council Bluffs at heart. How do we know that?
— By his previous service in the Iowa House that included the leadership positions of majority leader and speaker of the House;
— Through his leadership as executive director of all of Iowa's Area Education Agencies, which help provide educational services for children with special and mental health needs;
— By working as a teacher for 18 years and coaching high school sports;
— Through his service as a member of the Iowa Western Community College board and as its current president;
— By his lobbying efforts for the City of Council Bluffs, Pottawattamie County, Iowa Western Community College, the Council Bluffs Chamber of Commerce and Council Bluffs Community School District to represent the interests of this community;
— Because he is a concerned and active citizen of our community, who has reared his children here and understands the needs and goals of Council Bluffs.
Brent will work to move Council Bluffs and Iowa forward. He will combine fiscal responsibility with advocacy for Iowa's priorities. Brent is ready to lead on Day One.
I could not think of a more qualified successor. Please join me in voting for Brent Siegrist for the Iowa House of Representatives.
Rep. Mary Ann Hanusa, District 16
We need a new group of leaders
Instead of elected officials who go to the Statehouse to support special interests and big corporations, we need a new class of leaders who will focus on making Iowa schools No. 1 again.
Over the past four years, state Sen. Dan Dawson and his fellow lawmakers have put party over principle — and they have neglected the needs of our K-12 students, their parents and their teachers.
Despite their rhetoric, the Republican-controlled state government has approved such modest funding increases that they don't even keep up with inflation.
What's the result? Test scores are stagnating. Class sizes are going up. More school buildings are closing. And many districts are being forced to eliminate key programs.
It's time to retire Dan Dawson and elect Steve Gorman, a firefighter who will fight to make our schools great again!
Firefighter urges support for Gorman
Dan Dawson sold me out. He lied to my face four years ago. I'm proud of the work I do as a firefighter in a public service profession where my job is to make sure people are safe. I do it because I want to make a difference and every day I go to work I want help protect people in my community as well as my coworkers who face incredibly stressful situations as a normal part of our jobs.
Yet Dan Dawson thinks I'm not good enough to get to negotiate fair wages and health insurance with my employer the way other public safety officers do. He supported a bill that said my role in public safety doesn't count.
We need good people working in our prisons, taking our 911 calls and coming to our homes to perform life-saving emergency care as EMTs and paramedics. We all deserve fair wages and benefits for the work we do. Dan Dawson, however, made it clear to me and those in my profession that we are not worth that kind of respect and fair treatment by our employers.
And it's not just those of us in public safety — it's teachers who deal with incredible challenges in their classrooms, snowplow drivers who go out on dangerous roads to make sure we can drive safely in the winter, nurses who risk infection repeatedly throughout their workdays and others.
In Iowa, we should all be valued for who we are and what do in our workplaces. Dan Dawson helped create a system of workplace winners and losers, and unfortunately, as a city employee, I am a loser in Dan Dawson's book.
Steve Gorman is a firefighter from Council Bluffs who took the time to stand up for me — he went to the Capitol and community forums to tell legislators about the problems with the collective bargaining bill. Dan Dawson didn't listen.
After Dan Dawson voted in the Senate to make me a loser in 2017, I'm going to be voting to make Steve Gorman a winner in 2020.
Council Bluffs and southwest Iowa need Siegrist back in the Legislature
As representative for the 16th District, Brent Siegrist would be a strong and intelligent voice for the people of Council Bluffs and southwest Iowa. He has proven himself in the past serving 18 years in the Iowa Legislature, the last 10 as majority leader or speaker of the House. These positions showed the respect and confidence his peers had in him as a leader — his integrity and willingness to work on bipartisan issues, keeping in mind what is best for the state of Iowa.
Brent's passionate work in education is unparalleled. A former teacher and coach, his experience includes serving as the executive director of the Iowa Area Education Agency, acting as a lobbyist representing the City of Council Bluffs, the Council Bluffs Community School District, the Council Bluffs Area Chamber of Commerce, Iowa Western Community College and Pottawattamie County. He also serves as president of the Iowa Wester Board of Trustees.
A fellow St. Albert Class of 1970 alum and lifelong friend, I have known Brent for over 50 years. I have witnessed his passion for his beliefs when it comes to making people's lives better. His knowledge of important state issues is immense. Brent will work hard, show sound judgement, and always keep the best interests of the citizens his top priority. His public service experience and success in getting things done speaks for itself.
I cannot think of a better and more qualified person to represent the 16th District in the Iowa House of Representatives.
Independent voices support for Biden
As an independent, I must glean information from the avalanche of disinformation, exaggerations, distortions, anti-science and the diatribe of lies considered political discourse this year. The volume is likely the result of the Citizens United Supreme Court decision allowing the super-rich and corporations to spend unlimited funds on their preferred candidates. Protection of this "free speech" advantage is likely the reason Senate Republicans relinquished their modicum of integrity to load the Supreme Court with likeminded judges.
The administration's admission of incompetence in addressing the coronavirus epidemic and their willingness to let it take its course is astonishing. It is incomprehensible that a government with the resources of the U.S. would figuratively wring its hands and cry, "Oh, it's just too hard!"
Our coronavirus fiasco has made us a laughingstock among our enemies and terrified our friends. We have combined the best specialists, the most funds, and a CDC the envy of the world with politics to become the gang who couldn't shoot straight.
Most other rich countries have significantly reduced coronavirus impacts. They have slowly reopened the right way. Children are in schools; the economies are coming back.
Germany for example, after being decimated by the virus, greatly reduced its death rate. From July 1 through Sept. 30, there were 547 deaths from the coronavirus recorded in Germany (population 83 million). During the same period, the state of Iowa (population 3.1 million) alone experienced 637 deaths. If Iowa had Germany's death rate during this period there would have been 24 coronavirus related deaths.
Other countries have done far better than Germany, and Iowa is not an especially deadly Coronavirus state. Mississippi, with fewer people, has twice as many deaths.
The U.S. (population 328 million) recorded tens of thousands of coronavirus-related deaths during these three months, with many days over 1,000 deaths.
The administration's admitted approach to the virus will cost over 100,000 more lives — people who would not die if we had effective leadership. With Gov. Reynolds running the Trump Coronavirus Playbook, many of the dead will be Iowans.
Support Joe Biden and Theresa Greenfield and put reason and integrity back into the White House and the Senate.
Jacobsen 'a hero'
Jon Jacobsen is a true-blooded American, a hero of our times that stands up for family building values. His knowledge is a testament to his experience in both the business world and in his representation of the people in statehouse work.
He is a man of integrity and honesty that can be trusted for maintaining and bringing Christian-worthy values into the laws for our blessed state of Iowa. We are fortunate as the people of Iowa to have such a hard-working, motivated and well-connected man to serve again as an Iowa House of Representative. Please prayerfully consider your voting obligation and support Jon Jacobsen.
Jacobsen 'deserves' new term in Iowa House of Representatives
Our country needs more government representatives like Jon Jacobsen. His sound foundation of traditional values based on God, family, service to country, respect for the rule of law and individual freedoms are a breath of fresh air in today's political winds. Jon is a true representative — he serves. Assets are his integrity, common sense, knowledge and fiscal responsibility. The benefit to all of us is his effectiveness. In every respect, Jon has earned, and deserves, another term in the Iowa House.
Doctors voice support for Axne
As members of the health care community who care deeply about Iowa, we are writing to express our support for one of Iowa's first female representatives, Congresswoman Cindy Axne, because she has fearlessly fought to protect and expand health care for her constituents during her first term.
Cindy Axne previously defeated her current opponent, former Congressman David Young, R-IA, in 2018. The contrast between Cindy Axne and her opponent could not be clearer when it comes to serving the interests of hardworking Iowans.
While David Young voted to repeal the Affordable Care Act, Cindy Axne voted to strengthen protections for preexisting conditions. Cindy authored legislation to lower the costs of health care for Iowa families, support rural hospitals by cutting burdensome red tape and expand COVID-19 assistance programs to include rural health centers. Cindy also introduced legislation to address surprise medical billing and fought to lower the costs of prescription drugs.
Understanding the unique needs of Iowa farm communities, Cindy Axne has been a tireless advocate on holding corporations accountable for offshoring American jobs and dodging taxes. As a member of the financial services committee, Rep. Axne got legislation passed to ensure financial support and access to capital for rural entrepreneurs.
Cindy Axne will always do what's right for Iowans, even if it means standing up to her own party. Just this year, she broke with her party and opposed a coronavirus aid package that included aid for wealthy earners and special interest lobbying groups. We can trust Cindy Axne to keep fighting for the needs of everyday Americans.
V. Ram Krishnamoorthi, MD
A 'thank you' to Jacobsen
I would like to thank Rep. Jon Jacobsen for all his work as a state legislator for the road repair funds for Highway 59 for the project through Avoca and moving southwards to Hancock.
Lisa Lima for county supervisor
I support Lisa for Pottawattamie County. She will work to make decisions that are in the best interest of this county. Having lived here for a number of years, she cares about this county and its resources. You can see it in her heart and how she chooses to spend her free time: advocating, volunteering, hosting informative gatherings, frequenting farmers markets or showing up when someone else didn't. That's what I love most about her: You can depend on her.
She has spent much time coordinating and leading events and gatherings at the Harvester Artist Lofts building, and she is also co-chair of Omaha Area Sanctuary, co-leader of a Brownie troop and volunteer with the ACLU.
Nonprofits, artists, small businesses, minorities, the struggling individual, the worker, rural communities and the voices who feel they haven't been heard can all find a voice with Lisa Lima.
If you express a concern to Lisa, she will listen, but more importantly, she will listen with heart. I have seen this on display in real life, in real-time, more times than I can count. She is passionate about making a difference, and she is active in seeking out ways that she can. Lisa doesn't see parties; she sees people.
Her gift for collaboration is a shining force for good. She can work with others well while providing perspectives from multiple angles and knowledge bases that further the work toward solutions. She is one amazing candidate. Her heart and character are apparent the first time you meet her.
I am thankful Pottawattamie County has Lisa Lima on the ballot during such difficult times. We need her heart for leadership.
Trump the wrong choice for Iowa, nation
It's been many years since I lived in Iowa in the 1970s, but I clearly remember that most Iowans are trustworthy, compassionate and down-to-earth people. Donald Trump has none of those qualities. Instead, he is dishonest, selfish and pompous.
I hope the people of Iowa will vote for a man who reflects their own best qualities. That man is not Donald Trump.
Santa Barbara, California
Jacobsen takes care of residents
Jon Jacobsen is a representative who will always make sure all Iowans in District 22 will have their best interest in heart. Jon worked hard to get a lot of legislation signed to relieve all the people in the path of the flooding. Jon also worked very hard on Alfie's Law to protect life in Iowa. Finally, Jon has the moral compass to look at all issues and to listen to all ideas to make sure of the best outcome for everyone in Iowa District 22.