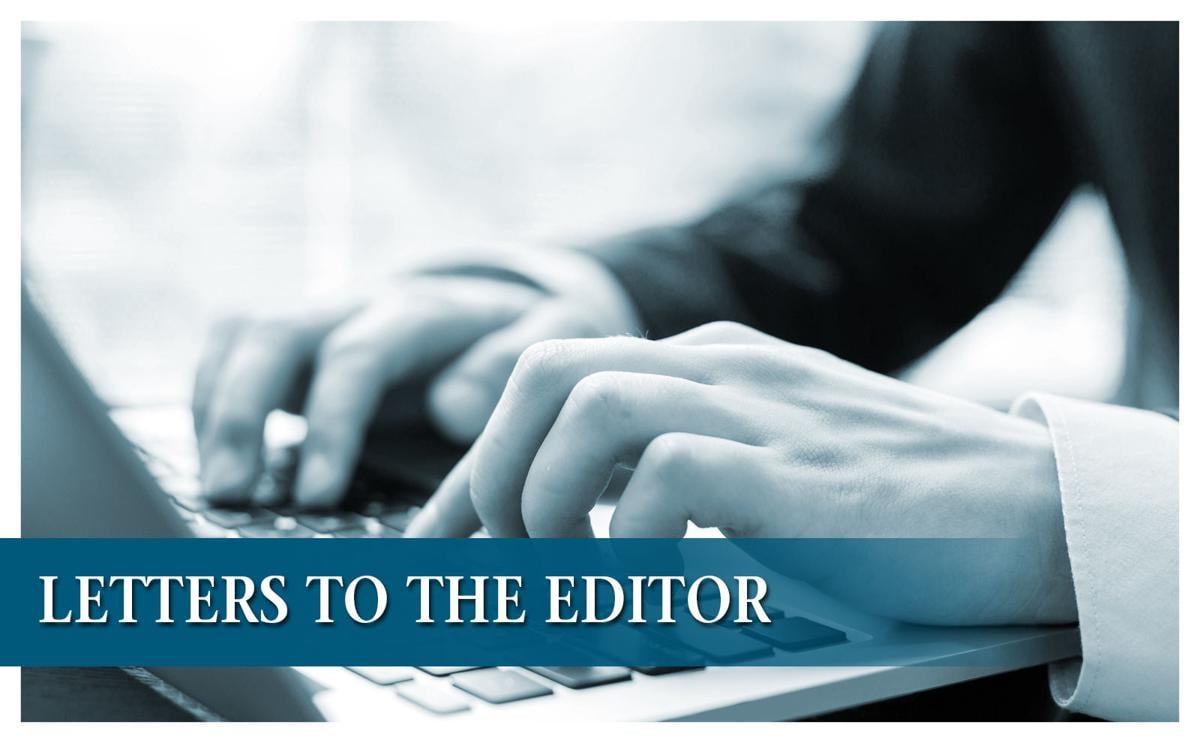 Reality check on return to school
Reality check. Students and staff returning to school without assurance of safe learning and work environment is frightening and will jeopardize lives of children, education employees, and their families. I've been involved with the education community my entire adult life. Schools are petri dishes of germs without COVID-19. Masks, physical distancing, and on-line learning lessen the danger.
COVID-19 studies indicate that it is spread as aerosol or particles expelled when breathing, talking, singing, and yelling. Wearing a mask/shield lessens the spread of COVID-19. It is not an infringement on personal rights; we do it to increase safety when outside our homes. No one enjoys it.
Classrooms cannot provide physical distancing with 20-plus students present. Safe physical distancing requires additional space and staff. Churches are a logical source of space, but the difficulty remains a staffing and financial issue. Federal CARES act funds should be used to provide for student technology needs and internet access regardless of family economic status. Online instruction solves the safety, space and staffing issues.
Online learning is problematic for working families. It is easier to catch up on education than to grieve the loss of students or staff. Education happens whether in-person or on-line. Lost lives cannot be recovered. One life lost is too many. Do you want to sacrifice a family member for a test score? I don't! My only daughter is a teacher. My only grandchild is a third grader. Yes, it's personal.
Abuse of power
President Donald Trump has shown how fragile our democracy is when we have a president who abuses his power and threatens the Constitution of the United States.
During protests in June, Trump wanted to deploy troops from the 82nd airborne division and other units to Washington D.C. to squelch the protests. The rational thinking and recommendations of Defense Secretary Mark Esper; Chairman of the Joint Chiefs of Staff, Gen. Mark Milley; and Attorney General William Barr avoided the deployment.
Trump abused his power when he asked the Ukrainian president to interfere in our election, and Trump was subsequently punished with impeachment by the House of Representatives.
Trump commuted convicted criminal Roger Stone's sentence and interfered with the sentencing of other friends. Attorney General Barr said Trump's tweets were interfering with Justice Department cases.
I agree with former Chief of Staff General John Kelly who essentially said we have to scrutinize candidates for the presidency of the U.S. to ensure they have the psychological stability, even demeanor and intelligence to assume the office of the president of our great country, and do not threaten our Constitution.
Londonderry, New Hampshire
Governor not doing enough
It's bad enough that Gov. Kim Reynolds refuses to enact policies to curb the spread of the coronavirus in Iowa.
Now she prevents others from doing so. She and Attorney General Tom Miller say local authorities can't do what she is refusing to do, even though all Muscatine Mayor Diana Broderson did was make mandatory what the governor claims she is strongly encouraging.
The governor is wishy washy about COVID-19 prevention measures like no masking or shelter in place requirements, but she's adamant on actions that put Iowans at risk, like forcing meatpacking plants to stay open without protections or stomping down on officials who actually care about their citizens.
The governor should do what experts and public health officials recommend, and what the governors of 20 other states have done: Require masking in public venues. If you agree, contact Iowa Citizens for Community Improvement and sign the petition at staysafeiowa.com.
Army veteran for Biden
As an Army veteran, I am appalled by the reports indicating Russia is offering a bounty to the Taliban to kill U.S. military in Afghanistan. American intelligence has uncovered data showing large sums of money controlled by Russia's military intelligence was transferred to a Taliban account involving a number of Afghanis.
What is even more disturbing is the President saying he was never told. U.S. intelligence says Trump was informed during his daily briefing as early as February.
It is one thing for Trump to lie about the number of people attending his rallies, but to lie about Russian bounty on American soldiers is too much. Where is the concern for those soldiers who put their lives on the line everyday for America?
Once again Trump is blaming others for his inexcusable lack of action. That is the Trump way. Blame someone else ... the information isn't credible, the Chinese virus, the WHO didn't act quickly or it's a hoax.
It is equally appalling when the commander in chief consistently demeans our intelligence agencies when they provide credible information he does not want to hear (especially about Russia) and sides with Putin instead. And then fires competent people for doing their jobs. Why does he do that, I wonder?
The commander in chief is supposed to honor, protect and support our military personnel. On Nov. 3, vote for Joe Biden as our next commander in chief. Integrity and compassion needs to be re-established in the White House.
Better testing needed in Iowa
The Reynolds administration spent $26 million of taxpayer money to set up TestIowa. According to Reynolds, we were supposed to be able to test 5,000 people per day in the state.
When I first suspected I was sick in May, I set up an appointment with TestIowa. Much to my disappointment, the results came back inconclusive. They were damaged and I needed another test. After speaking with my doctor, she determined that I did not have COVID and no other tests were needed.
In July, I became sick again and attempted to go back to TestIowa. Only two test sites were available, Storm Lake and Council Bluffs. Mercy didn't recommend testing per Kim Reynolds' recommendations. Luckily I found a place to get tested, but the process leading up to testing was overly-complicated and discouraging.
Recently, Iowa has seen an uptick in positive COVID cases, so much so that Chicago requires a mandatory quarantine for anyone coming from Iowa. And worldwide, the European Union banned all flights going to and from the United States. Also cruise lines are not being allowed to sail in U.S. waters through October.
Testing should be readily available and the results should be reliable. Fighting COVID is no longer about protecting people. Listening to experts, having tests readily available and wearing face masks is now a political issue.
If we want COVID to get under control, we must do better with testing!
Catch the latest in Opinion
Get opinion pieces, letters and editorials sent directly to your inbox weekly!