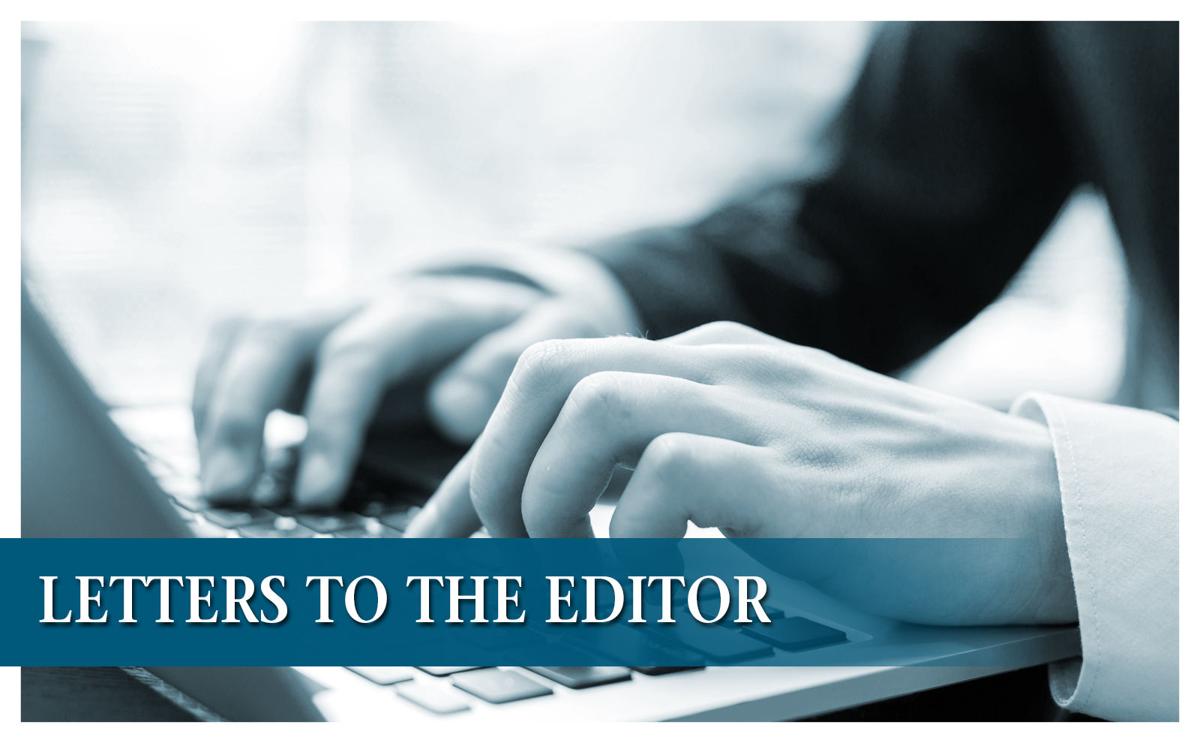 Flowery proseThe city's flower beds are especially beautiful this year.
Mayor Walsh, please let the people responsible know they are very much appreciated.
Mary Lou McGinn, Council Bluffs
Renewable energy can power even more economic developmentIt is no secret that the pandemic affected everyone across our state. As president and CEO of the Council Bluffs Area Chamber of Commerce, I saw firsthand the hardships that our local businesses and workforce faced in the wake of COVID-19 and their continued resilience as we work toward a post-pandemic world. Now, as we continue to recover, we should seek out opportunities to rebuild our workforce, an opportunity renewable energy presents.
According to the American Clean Power Association, the renewable energy industry in Iowa has a clean power workforce of more than 5,200 and generated nearly $115 million in state and local taxes across Iowa in 2020 alone. Creating reliable, well-paying jobs and supplying a steady income stream for the economy, the renewable industry served as a lifeline to struggling communities during a year filled with uncertainty.
That is why it is essential to support renewable energy for the jobs and funding it provides the Council Bluffs community. All of this and more can be done by passing the bipartisan Infrastructure Investment and Jobs Act.
If this legislation passes the U.S. House of Representatives, a $150 billion allocation will grow clean energy jobs across the nation. More renewable energy projects in Iowa mean more revenue for local communities, more jobs added to the workforce, and more support to our community in a post-pandemic world. I urge Congresswoman Cindy Axne to vote YES on this infrastructure proposal and call on her colleagues to do the same.
Drew Kamp, President and CEO
Council Bluffs Area Chamber of Commerce
Getting zany with Sen. ErnstWhat a zany event the Joni Ernst town hall in Griswold turned out to be on Aug. 24.
I have been to many town hall meetings in the past and I have always thought they were supposed to be a chance for you to ask your Senator questions and find out their thoughts on a variety of topics. What I didn't know was that Sen. Ernst now allows her townhall meetings to become inflammatory flame thrower events where the members of the audience are allowed to spew hatred and vitriol completely unchecked by her or members of her staff and she actually helps lead the charge.
At this town hall I was surrounded by people repeatedly yelling to her that the election was stolen and a fraud. I was surrounded by people yelling at her why wasn't she listening to Mike Lindell (the pillow guy) because he had the evidence. I heard people yell at her that "the Mexicans" are infecting our county with Covid and why wasn't she doing something about it. Did she try to shut these folks down? Did she try to add any sensibility into the conversation? Did she try and speak rationality to foolishness? Nope—— not once. She just let it roll and then inflamed it even more. I listened to her call all Democrats socialists and coastal elites – even though some of us actually live in Iowa! I listened to her say "they" will take your farms, "they" will take your country, and "they" have to be stopped. As if the "they" she was referring to were terrorists and not her neighbors.
My gosh, what has Iowa become? My gosh, what has Joni Ernst become? I thought our elected Senators were supposed to represent all Iowans not just their base, but I guess I was wrong about that. I thought our Senators were supposed to conduct their meetings with decorum and professionalism, but I guess I was wrong about that also. I thought our elected officials would want to try to heal the divide in this country but that certainly isn't what Joni Ernst wants to do with these townhall flamethrower events. So, just know if you go to one of them, you've been warned.
Victoria Rossander, Stanton
Insurance price increases need to be about more than math
As a former volunteer counselor with the Senior Health Insurance Information Program, or SHIIP, I helped people transition from their private insurance to Medicare. I was surprised to counsel people in my community who, before Medicare eligibility, carried insurance through the Affordable Care Act, or Obamacare.
They were hard-working freelancers, not eligible for group insurance or denied insurance due to preexisting conditions. ACA was their last resort, no matter how expensive.
Currently two companies selling ACA insurance, Wellmark and Golden Rule/UnitedHealth, plan to increase some premiums as high as 21%. Recently, they presented these projected rates to Doug Ommen, Iowa insurance commissioner, for his approval. They explained the rate increases were based strictly on an actuarial medical-loss ratio.
Mr. Ommen, this decision has to be about more than math. Higher premiums would put more strain on this vulnerable group during a pandemic. I appeal to your humanity when I ask you to deny these increases. We are better than that.
The "medical-loss ratio" explanation, coming from two highly profitable companies, seems like nothing more than a euphemism for "profits are more important than people." I hope my fellow Iowans contact the Iowa Insurance Division and urge Mr. Ommen not to approve these rate increases.
Raising premiums will hurt IowansWellmark, one of Iowa's largest insurance companies, is asking for the state's permission to raise its premiums next year. Raising premiums by up to 21%, as Wellmark is proposing, during what will undoubtedly be the third year of a deadly pandemic is cruel. Thousands have already died, and many thousands more have been affected by the economic shocks the pandemic has wrought. In the public comments on the proposal, dozens of people — from small business owners, to workers with multiple part-time jobs, to retirees trying to provide health insurance for the grandchildren they care for—testified that they cannot afford the increase.
It's not as though Wellmark needs the money. The company increased their reserves by $174 million in 2020. They did this by charging premiums on the one hand and refusing to pay medical bills on the other. As of two weeks ago, they weren't paying for many COVID tests. On top of that, Wellmark and other private insurers are bilking the federal government. At the public hearing on the proposed premium hikes, Iowa Insurance Commissioner Doug Ommen pointed out that "customers" ultimately won't be on the hook for much of the increase. That's true—Obamacare subsidies will cover much of the cost for the ACA plans. Whether as taxpayers or customers, Wellmark gets rich off our sickness.
Which brings me to Doug Ommen. At the Aug. 28 public hearing, Mr. Ommen suggested that his job as Insurance Commissioner is to get insurance companies as close to 20% net revenue as possible. The law that empowers him, though, says his job is to protect consumers. Mr. Ommen has the power to stop these premium increases. He needs to side with Iowans and their health needs, not insurance company profits.
The 'teflon' presidentsGive "Saturday Night Live" credit. They have a lot to work with, but how do you parody something that's already a parody — like everyday life?
Imagine you're talking to a seeming know-it-all in 1991. He tells you that our next U.S. president will be impeached over, of all things, a White House intern sex scandal. Furthermore, a generation later, another president, arguably as promiscuous as Clinton, will be impeached twice, including once when he's out of office, over something not related to sex. Crazy, right?
Sex scandals, hate crimes, government gridlock and 9/11 have left us not easily shocked — or disgusted. Who's to blame?
Understand, mine is a purely layman's view. Feel free to take it with a grain of salt, but I've noticed that our elected officials' ability to successfully deflect blame roughly parallels our willingness to let them.
We've had three so-called "Teflon" presidents: Ronald Reagan, Bill Clinton and Donald Trump. Reagan and Clinton were generally popular leaders and presided over steady economies. Trump enjoyed a smaller, yet more vocal following that cheered almost everything he did. Thanks to social media, especially Twitter, we've grown accustomed to a stream of incessant prattle that might have sidelined even Reagan or Clinton. But we shrugged it off.
My father once said that another Great Depression would end such nonsense as people re-evaluate what's important. But could a society that pouts over wearing face masks, and resists free vaccines survive a Great Depression?
Jim Newton, Itasca, Illinois