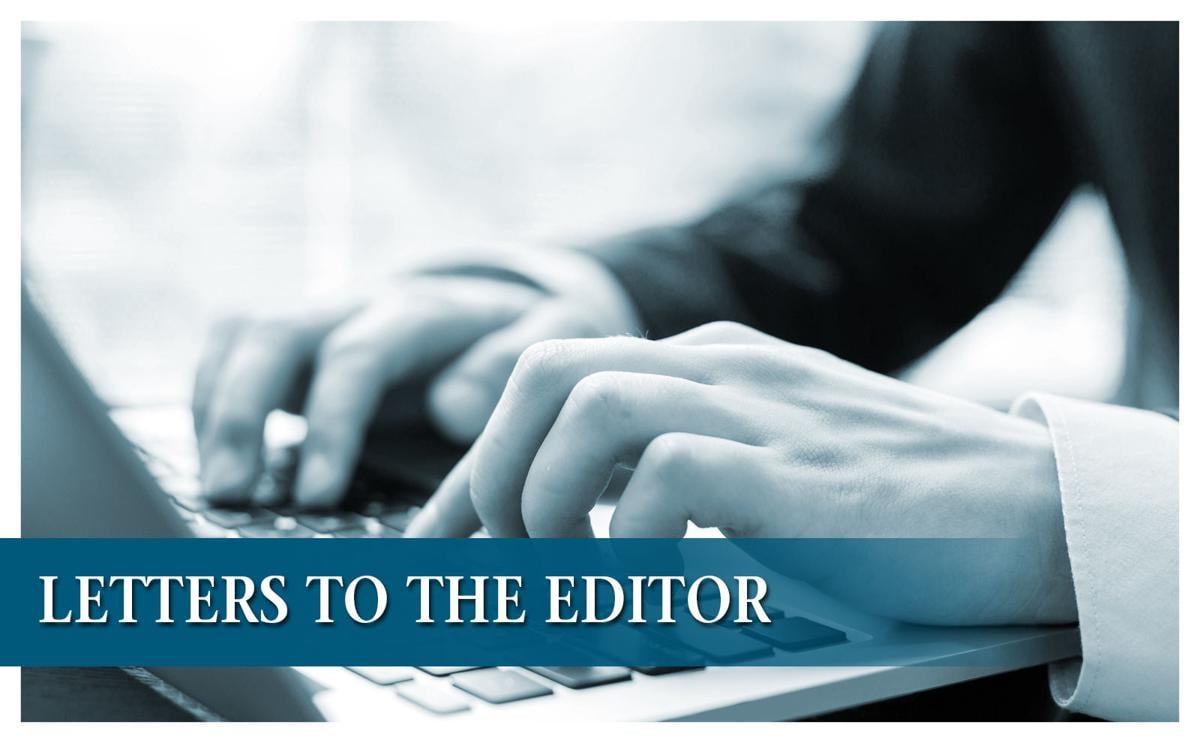 Jacobsen helped crime victims
During the past legislative session in Des Moines, there was a lot of great progress made for crime victims in Iowa. Legislators like Rep. Jon Jacobsen have been receptive to really listening to the struggles of victims, and then going to work on their behalf. While I appreciate the hard work they have put in, I know there is still more to be done.
I never thought I would become the victim of a crime, and when I did, I assumed the system treated the victim and the accused equally. What I learned navigating a complicated, broken system was very upsetting. I was never notified of hearings dealing with my case and I felt like I was just part of a procedure that was giving favor to the person who hurt me.
As a crime victim, I can assure you we must do more for victims in Iowa. Marsy's Law for Iowa would give victims' rights enshrined in the state constitution, giving them equal footing as the accused, and recourse if their rights are violated.
I look forward to working with Rep. Jacobsen, who is on the side of victims, to continue the successful work they accomplished during the last session.
Masks for schools 'common sense'
I think it is just simple science and common sense to have a mask mandate in the elementary schools. Children under the age of 12 cannot get vaccinated against the Covid-19. Some parents refuse to get vaccinated.
I worked in such a school last year and I didn't even get a cold. There were adults and students who were out with being COVID positive and because they wore masks and I wore a masks, I didn't get infected.
There is a difference in masks and my masks were so comfortable that I didn't have any problem in wearing one. Oxygen and carbon dioxide pass freely through masks, but the masks are effective in stopping larger droplets from coughs and sneezes.
Gov. Kim Reynolds lifted the mask mandate without warning during the last two weeks of school. I strongly believe she should have made that decision before the fall school year. Now there is a outbreak of COVID variants, so the masks in schools has to be mandatory.
Our custodians did an extraordinary job of keeping the school building clean and sanitary. Our teachers were amazing in conducting in person classes and online at the same time. It was like texting, talking and driving at the same time. I am empathetic and I had tears streaming down my face watching their frustration and marveling at their expertise at doing the impossible. Teachers are heroes and deserve higher salaries.
I had fully intended to return to school as a paraeducator, but with the governor lifting the mandate, I will not be back. I loved my job because I love helping children learn.
The governor was wrong her decision and I hope she insists on a mask mandate so students and staff are safe and lives will be saved.
What do you fear?
What do you fear? That's my question for Republican state legislators who passed new voter laws this year.
What do you fear when the Secretary of State sends out absentee ballot request forms (NOT ballots) to all registered voters? Are you afraid people might request a ballot and … vote? Are you afraid that older Iowans who can't easily get to a polling place might vote? Are you afraid that Iowans who are Black, Latino, indigenous, young and LGBTQ+ might vote; that our essential workers who work long, irregular hours and can't otherwise get to the polls might vote?
Are you so afraid of their votes that you narrowed the window for absentee ballots and shortened the early voting window? And what fear leads you to threaten election officials with high fines for minor procedural errors?
In 2020, Iowa had its highest-turnout, most secure election ever. Just ask Republican Secretary of State Pate: "I'm proud of all the work our election officials and poll worker put in … we had record-breaking turnout … Iowans' commitment to civic participation is unrivaled."
Iowa's 2020 election was free and fair. More than one million voted absentee. There was no lack of voting integrity. These laws will make it more difficult for many to vote — including elderly, ill Iowans and persons with disabilities — and every single Iowan's vote matters.
I can only conclude that you passed these laws because you fear people's votes.
Our votes are our voices. Hear them, don't fear them.
reventive steps on missles
I'm not sure if hypersonic missiles or Iran's drones have a chance of first strike capability. If so, or if some countries will think so, and/or don't fear a second strike, then we need to take preventative steps. The same applies to nuclear weapons (with or without these) and perhaps likewise even poison gas.
If there is a chance of conquest by China, Iran, or North Korea — or a chance of destruction by any of those countries or by Russia, we need a freeze on new missiles and/or weapons of those sorts; there should be immediate inspection of any suspicious sites in order to verify this. (If they don't fear a second strike, or would furnish to terrorists, we need to have them dismantle what they already have—again with immediate inspection.)
Perhaps the way to do this is by offering and/or establishing increased trade while threatening increased sanctions, with the spread wide enough so that they won't want to chance our missing any of the sites.
(For Russia, we might also try diplomacy like a NATO invitation. Alternatively, increased economic ties might forestall destruction. For North Korea, perhaps we might also give them a choice between de-nuclearizing the Korean peninsula or putting enough arms in South Korea and nearby to destroy them.)
Perhaps we can bring about human rights, such as freedom of religion; and perhaps we can get China to stop supporting North Korea if nothing else works with the latter.
Longing for a better governor
How come Iowa can't have a governor like Alabama's Gov. Kay Ivey — one who says it like it is? "Folks are supposed to have common sense. It's time to start blaming the unvaccinated folks, not the regular folks."
Instead, Reynolds is scapegoating the asylum seekers crossing the Mexican-American border as the spreaders of the delta strain of the COVID-19 virus. In comparison to the tens of millions of unvaccinated American citizens who are the real culprits in the rapid spread of the latest viral variant, the number of border crossers is miniscule, far too tiny to have a significantly measurable effect on advancing the current wave of infections, illnesses and deaths.
Ivey has it right. Reynolds is shamefully wrong and, frankly, racist in her lie about the refugees who are entering the U. S.
She should be doubly shamed for relegating daily updates by the Department of Public Health on the spread of the delta variant in Iowa to only weekly summaries. This is a deliberate and calculated maneuver on her part that begs the question: What is she trying to hide and why?
Is the opposing political team upsetting you, or is it your calcium deficiency?
Calcium deficiency is associated with inattentiveness, irritability, worry, unhappiness, sleep disturbances and mind fog. It is also linked to body fatigue, muscle spasms, elevated blood pressure, heart problems, reduced bone density, blood clotting issues, and slowed child development.
Over consumers of highly processed acidic food and drink tend to have urine pH levels below 5, total alkalinity (TA) below 120, and approximated calcium elimination (TH) above 200. Urine pH, TA, and TH values are estimated using 0.0 – 13.0 pH test strips and multi-purpose 6-way test strips about 1 to 3 hours after eating a meal.
Persistent indulging in highly processed acidic food and drink is associated with calcium depletion and blaming others for the uncomfortable emotions we feel.
The frequent consumption of raw and minimally processed alkaline food and drink increases urine pH levels above 5. In addition, total alkalinity (TA) is often above 120, and approximated calcium elimination (TH) is below 200.
Regularly eating and drinking raw and minimally processed alkaline food and drink is associated with calcium retention and accepting abrasive people, places, and things knowing that they will pass.