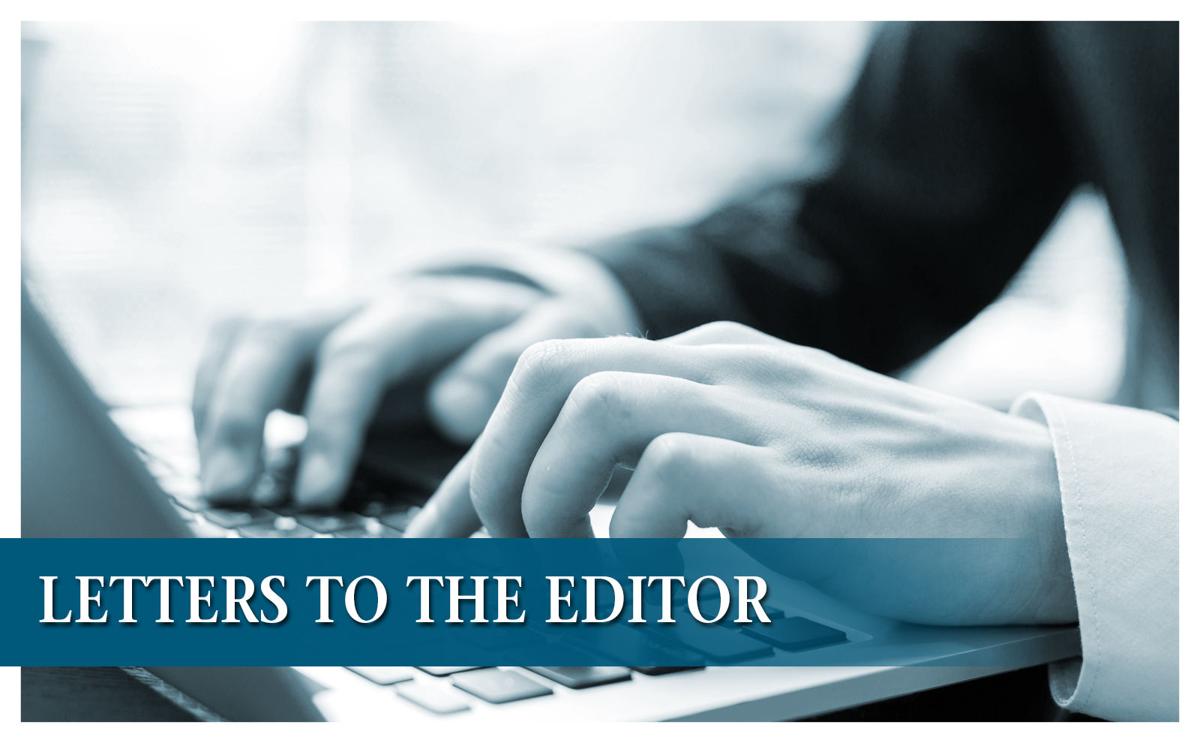 Prairie Gate boasts best visiting hours
I'm writing this to praise Prairie Gate's beautiful facility and wonderful staff. I spent approximately two months convalescing from a broken knee cap. The care was excellent and the staff was always pleasant and willing to help in every way. Two visitors were allowed at one time and could visit at any time during the day. My husband would visit from 10:30 a.m. to 1 p.m. and return at 6 p.m. and stay until 8:30 each day I was in the facility. My husband and daughter checked the different facilities and most had very short visiting hours. The visiting hours were the main reason for choosing Prairie Gate.
Vaccines should be required
To prevent further spread of the coronavirus, we should require everyone to get fully vaccinated (including a possible third dose)—unless exempted by a sincerely held religious belief or medical condition. We should write to our legislators and executives at all levels of government.
Dairy industry more frightening than Halloween
Little scares me about Halloween or trick-or-treating. Ghosts, zombies, skeletons and witches have nothing on all the milk ingredients in candy and the frightening truth about the dairy industry.
This is the industry that has spent billions convincing humans that drinking the milk of another species is okay. This is the industry that feeds millions of dairy cows in favor of feeding starving humans.
This is the industry that creates pastures for dairy cows, which accounts for a substantial reduction of forestland and other wildlife habitats. Add to this that the digestive system of cows discharges large amounts of methane, and their waste discharges nitrous oxide, both contributors to global warming.
This is the industry that perpetually impregnates cows in order to keep them lactating to produce milk meant for their offspring and then kills them off after they are "spent."
The dairy industry is more frightening than any Halloween nightmare.
But, we're lucky. Our local supermarkets offer a selection of plant-based milks, cheeses, and ice creams, as well as a colorful display of fresh fruits and veggies. And the dairy industry reporting slumping sales is just the treat we need this holiday season.
Vote Danielsen for City Council
I am writing to voice my support to elect Lindsey Danielsen to the Council Bluffs City Council Tuesday, Nov. 2. I have known Lindsey for the past 15 years and know her to be intelligent, hardworking, ethical and loyal citizen of Council Bluffs.
First nominated by then Mayor Hanafan and renominated by Mayor Walsh and approved by our City Council, Lindsey has served on the City Planning Commission for eight years and is the current chairperson and has served in that role twice now proving the confidence the commission has in her leadership abilities. Her service on the commission has given her insight into how the city works or doesn't and the budgeting process.
I also think the city council should have diversity of thought and having a woman on the council again would be helpful. Besides serving on the Planning Commission, Lindsey has been an active volunteer as a Teammates Mentor, Southwest Iowa Boys and Girls Club Trustee, Impact CB and many other local fundraisers. In her professional life she is a dedicated healthcare professional. Lindsey would make good decisions and be a good steward of our money. Please join me in voting for Lindsey Danielsen for city council Nov. 2.
Support Iowa House Bill 268
As reports of nursing home neglect and abuse continue to increase, 13 states have enacted legislation allowing families to install a camera in their loved ones' rooms. No Iowa law prohibits cameras in resident rooms.
lowa House Bill 268 would protect the right of Iowans to monitor the care of their loved one by installing a camera. The bill addresses all consent, privacy and financial concerns. Cameras would capture good care being provided or record incidents of poor care, neglect or abuse.
We all have a responsibility to ensure the protection of those who cannot protect themselves. This is a statewide humanitarian issue requiring urgent attention.
Please contact your legislator to pass this bill.
Businesses shouldn't receive grants to retain/attract workers
I've serious concerns about Governor Reynolds's plan to fork over $30 million in federal grants to businesses and companies to retain and to attract workers. This seems like socialism at its best (or its worst – take your pick). Why should we taxpayers have to help employers pay their employees well enough to keep them or to get prospective ones in the door?
Businesses and companies that can't pay adequate salaries or wages to retain and attract workers have a failed business model. Since when is it the government's job to keep private sector enterprises with problems afloat? This would have been anathema in the Republican Party I grew up with in the 1970s and the 1980s.
Businesses and companies need to figure out how to compete for and keep workers or go bust. That's the way free-market capitalism works.
If Reynolds goes through with her plan, we taxpayers are footing the bill and we've a right to know 1) who decides which businesses and companies get the dole out, 2) what are the qualifying criteria, and 3) what will be the accountability measures to assure taxpayers are getting what they're paying for? This is beginning to seem like a giant scam operation the more I think about it.