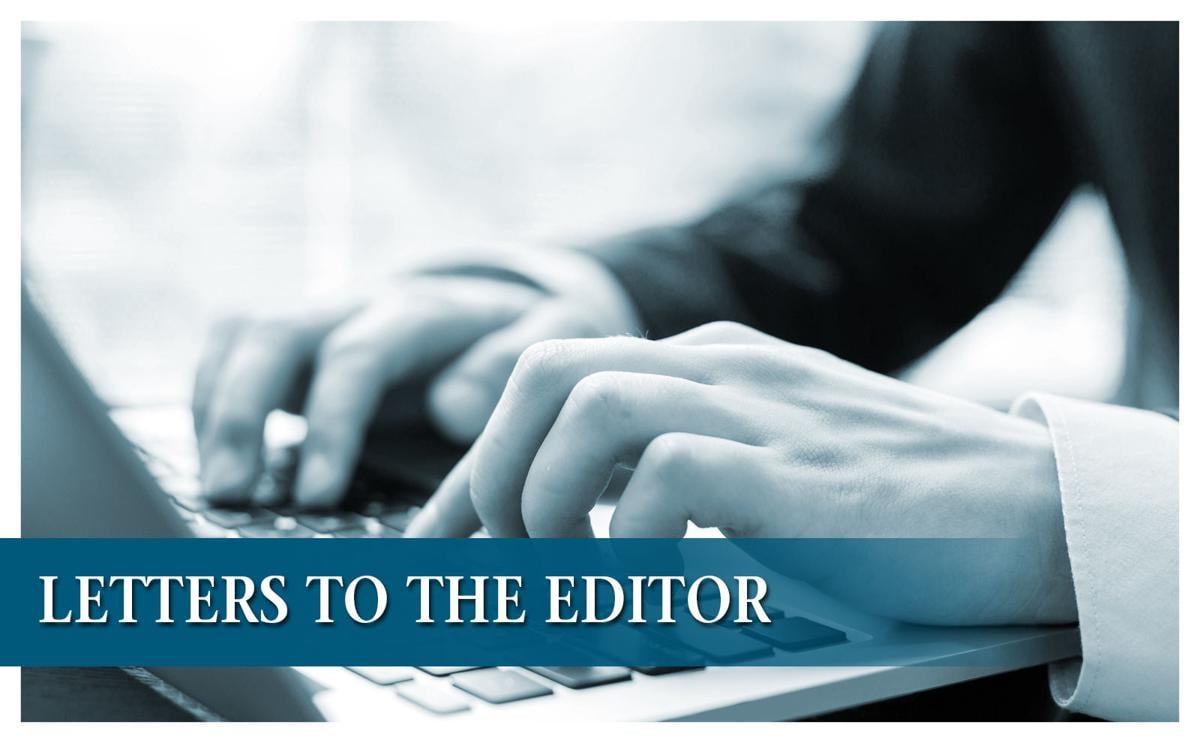 On 'banning meat'
So, I heard on Fox News that President Joe Biden may be banning meat to combat global warming. Then I remembered that Colorado Democrat Governor Jared Polis had issued a similar proclamation last month.
My first reaction was, what kind of cockamamie idea will the Democrats cook up next. But then I read the article they quoted, and it made a bit more sense.
Apparently, a University of Michigan research report found that replacing 50% of animal products with plant-based foods would prevent more than 1.6 billion tons of greenhouse gasses by 2030, which is Biden's target date for a 50% reduction in emissions.
Another article I found in The Guardian, argues that animal farming is a major driver of climate change, as well as air and water pollution, soil depletion, and destruction of wildlife habitats.
It's possible that, in an environmentally sustainable world, we may eventually need to replace meat and other animal products with vegetables, fruits, and grains, just as we replace fossil fuels with wind, solar, and other renewable energy sources.
I may look and see what the internet and my local supermarket have to offer in terms of plant-based meat products.
America's farmers are providing cleaner air on U.S. roads
Regarding "Biofuels producers, farmers not sold on switch to electric," from the Associated Press. Emissions from cars and trucks are the biggest contributor to carbon pollution today. As suggested in a recent article, electrification is a growing part of America's strategy to combat that pollution, but for now, it's only about 2% of what's powering America's cars and trucks.
To overcome the clean air challenges consumers demand, we can't wait for new technology to catch up to our transportation needs. And we don't have to. The substitution of clean-burning biodiesel for petroleum diesel has reduced greenhouse gas emissions by more than 140 million metric tons over the last three decades — that's the equivalent of removing over 30 million vehicles from American roads.
The assertion that "30% of soybeans goes to biodiesel" in the article is simply false. Soybeans across the country are grown for the valuable protein in the bean — the oil that is drained from the bean used in biodiesel doesn't compete with food production. There is an almost endless demand for soy meal, but that is not so for soy oil. The biodiesel industry uses the excess soybean oil that farmers produce.
America can do better in providing for its own energy needs and can do so in a much cleaner way. Why should we wait for 100% electrification to accomplish our carbon reduction goals? Biodiesel is here, now. America should take advantage of it.
Alternate names for Chicago Blackhawks
Sweet home Chicago, do yourselves a favor and make this the final season for the National Hockey League's Chicago Blackhawks. Blackhawks? Seriously?
It's 2021, folks. Don't be afraid of joining the rest of us in the 21st Century, already.
Here are my favorite new team name options for Chicago's NHL franchise. Pick one, if you please, wonderful people of the Windy City:
* Chicago Air Jordan High Tops
* Chicago Wayne's World Rocks
Learn more about Falun Dafa
On May 13th, 1992, in his hometown of Changchun, China, Master Li Hongzhi introduced the practice of Falun Dafa to the public. Over the next 2 years, he traveled throughout China giving 9-day lectures on the practice. May 13th is now celebrated as "World Falun Dafa Day" by Falun Dafa practitioners.
Falun Dafa (or Falun Gong) is a spiritual discipline that combines slow moving "qigong" exercise, meditation and an emphasis on three principles: truthfulness, compassion and forbearance.
Chinese have a long history of "self-cultivation" and Falun Dafa was recognized as something from traditional culture. Since it is taught free of charge, within seven years of its introduction, an estimated 100 million people were practicing.
Parks throughout China were filled with people practicing exercises and meditating in the mornings. As Falun Dafa is a practice for body and mind, many found their health improved after taking up the practice.
Because of its positive impact on society, Falun Dafa initially had the support of the Chinese government. However, as it became more popular, with numbers of people practicing exceeding membership in the Chinese Communist Party, that position changed. On July 20, 1999, the CCP began persecuting Falun Dafa. Since then, millions of innocent people have been put in prison where they endure brainwashing and torture.
However, Falun Dafa practitioners in China continue to practice their belief while making efforts to explain to their fellow Chinese, including CCP members, what Falun Dafa is and why they practice.
Talk to your elected officials about American Rescue Plan dollars
The American Rescue Plan sent most individuals $1,400 to help us weather the lasting effects of the COVID-19 pandemic. In addition, the ARP will greatly reduce child poverty through ax credits and putting more money into families' pockets.
But it's delivering so much more to our communities. Cities and counties across the country are getting additional infusions of money to help combat the toll the pandemic inflicted upon our communities.
There are some guidelines on how this money can be spent, but much leeway is given to local governments. My town, Eldora, is set to get $360,000. Hardin County will be seeing just more than $3.25 million.
What we do with this money will have lasting effects, if we use it to invest in our people and projects that make our communities grow and flourish. Public money should be spent for the public good and go directly to those most hurt by the pandeic.
Our elected officials should be holding listening sessions to hear what their residents need. And we should be making our voices heard as to how our money should be spent.
I plan on making my voice heard. I hope you contact your elected officials and add your voice to mine.
Wake up America
In the first 10 minutes of his first address to the Congress, President Joe Biden ramped-up the flattering process that politicians have used forever to stir up support.
Joe said, "In America, we never ever, ever stay down." But our citizenry have been down socially (marital stability) since the 1960s. We have been down financially (family and national debt) since the 1980s. We have been down politically since our political parties erected the Red. vs. Blue wall.
Joe also said, "People lined up in nice cars to get food, and it was no fault of their own." Okay, Americans didn't make the virus, but our ignorance of science and refusal to be good citizens made the virus strong.
Joe also said, "There is no quit in America, none." Wrong, we quit on states' rights. We quit on the manufacturing economy. We quit on public health. We quit on criminal justice. The Congress quit on virtually all of its powers.