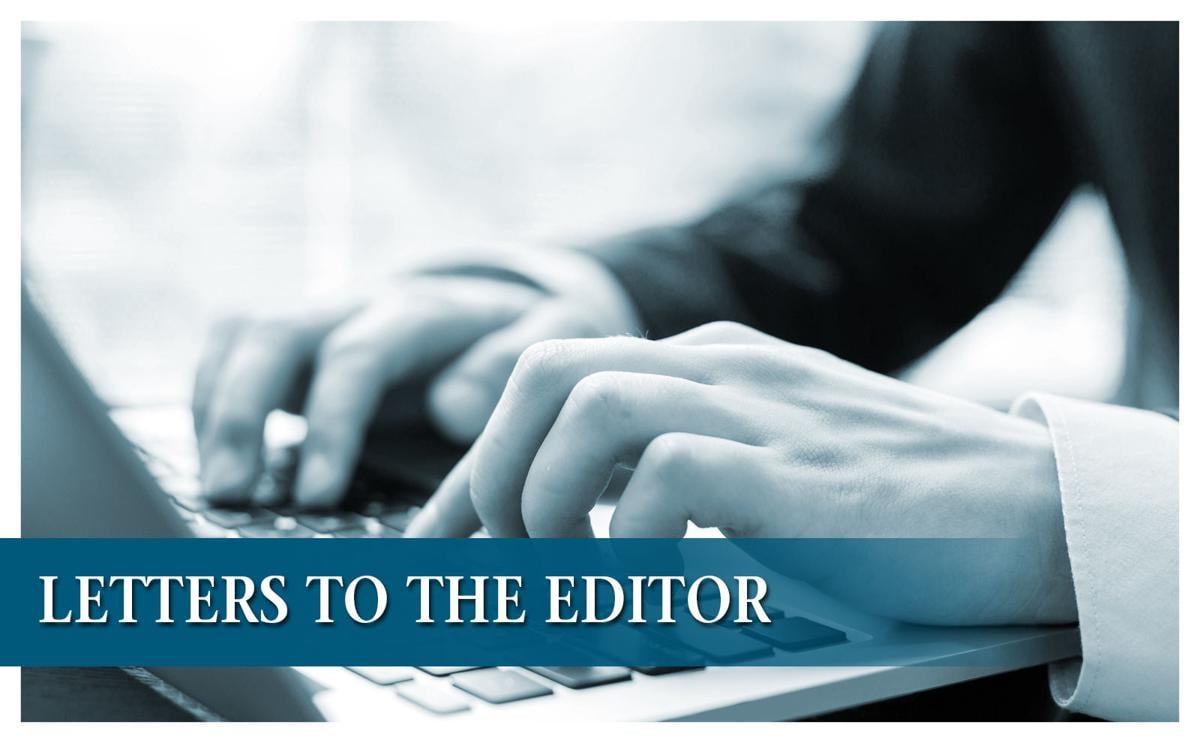 Axne the right choice for longtime independent
I have voted entirely independent for 56 years, and feel strongly that both national parties have a great deal of room for improvement.
That said, I believe that Rep. Cindy Axne has done an excellent and unusually credible job of serving her constituents and our nation in her first term. Her positions are thoughtful, consistent and well supported by solid research. She listens and learns from her constituents and deals honestly and clearly with complex questions and issues.
As we each mark our ballots in perhaps the single most important election of our lifetimes, I sincerely invite you to join me in supporting Cindy. Thanks for your time and consideration.
Jacobsen has been 'outstanding' in legislature
My name is Steve Rubes and I have been an attorney practicing in Council Bluffs and southwest Iowa since 1983. During that time I have gotten to know Jon Jacobsen professionally and personally.
His work as a representative in the Iowa Legislature has been outstanding, from his work helping to get funding to rebuild the levees after the flooding in southwest Iowa to his efforts to balance the state budget to the point we now have a surplus. He helped pass legislation lowering insurance premiums and passing a law to protect whistleblowers who report wrongdoing by employers.
I wish we had more public servants that worked so hard for their constituents. Jon is an outstanding attorney as well, and brings the same meticulous attention to his work in the legislature that he has always evinced in his profession. Jon loves Iowa and the people who live and work here. It is without hesitation that I support Jon Jacobsen for the Iowa House, and urge you to vote for him too.
Jacobsen is 'the best legislator we have'
Jon Jacobsen is honest, capable, and the best legislator we have. Re-elect him.
Axne doesn't show up for work
When Iowans hire someone for a job, they're expected to show up to work. It was that way when I grew up on the farm and when I worked at the USDA. I instilled in my own children the ethic of showing up for work. It's what Iowans do.
That's why I find it so concerning Cindy Axne isn't showing up for work. In May, Cindy Axne went along with Nancy Pelosi in changing the rules of the House of Representatives to allow proxy voting — meaning they can have someone vote on their behalf and in essence voted to allow herself to skip work. No Republicans voted for it.
Axne has used this rule multiple times to skip work. She wasn't there when the House debated and voted on the George Floyd policing reform bill, statehood for Washington D.C. — which would add 2 more senators to the United States Senate, or on a post office funding bill — even though days before she publicly called for U.S. Postmaster Louis DeJoy to resign.
She also hasn't been honest with who she allowed to vote for her — Jamie Raskin. He is a far-left Congressman from Maryland. I don't know if he has ever stepped foot in the state of Iowa. Raskin opposes the Electoral College, which gives Iowa a voice in presidential elections, supports the Green New Deal, Medicare-for-All and defunding the police. Those aren't the values of this district.
To top it off, she never told her constituents she was taking advantage of the proxy vote to not show up, nor did she tell us why she skipped work. Every one of us would be expected to call in and let our employer know and the reason why we couldn't make it to work. Cindy Axne owed it to her constituents — her employers — to be upfront with us about it, but she didn't.
As a constituent of Cindy Axne, I expect my representatives to show up and do the basic duty of their job — to vote. Iowa has a good track record of producing people who do — such as Sen. Chuck Grassley and David Young. Iowans should expect better out of Cindy Axne, and if she doesn't want to do the job, we should send someone who will.
Former Under Secretary for Rural Development, U.S.D.A.
Remembering the pledge
I keep hearing "everything has been politicized." I disagree. It is much more than politicization. It is an assault on the fond memories of those of us that are old enough to have such recollections.. Kindergarten through 12 grade education years, friendships with World War II veterans and their children has been a source of solace for me during this past four years of "hair on fire" turmoil.
The North Eighth Street grade school, kindergarten/grade eight, was just one and a half blocks from home. Walking to school along with my siblings was easy. Going home for a hot lunch meal was normal. Each class room had an American flag displayed proudly above the blackboard behind the teacher's desk. We started each day by placing our right hands over our hearts as we pledged allegiance to the flag. Silent prayers were often part of the morning schedule. My special memory is having watched our school janitor, Mr. Schultze, raise and lower the American flag on the 40-foot tall flagpole erect on the Eighth Street curb area. The flag looked especially spectacular on windy days!
During preteen years my neighbors included Mr. Parker, a World War II veteran having served in the Pacific theater, and Capt. Eldon Winger from the Council Bluffs police force. My siblings and I always addressed adults as Mr. or Mrs. The neighborhood grouches were also Mr. or Mrs. even after their "get off my lawn" or "quiet down" admonishments. The one exception was Capt. Winger. He was always Capt. Winger in my world. He raised and sold parakeets from his basement. The multi-colored parakeets were visible by looking through his basement window adjacent to an alley. His only rule was to not knock on the window because it caused a bird frenzy. We always complied.
The current and ongoing disrespect for the American flag as well as the outright hostility towards our police is disheartening and disgraceful. For those resorting to such behavior, "I pledge allegiance to the flag of the United States of America and to the republic for which it stands, one nation under God, indivisible, with liberty and justice for all"
President has had almost four years to lead — and has failed us
President Donald Trump, you have had almost four years to lead the United States and have failed us by your own choosing. Whether it be in foreign policy and domestic policy you have not protected the United States as commander-in-chief.
Now comes the latest news about your complete disrespect for our military and total disregard for the COVID-19 virus. We the American people have finally borne witness to what happens when they place an incompetent business leader into the Oval Office. Quality of life is not a business decision sir, but rather it is a humane choice to be empathetic to those who cannot help themselves.
Joe Biden has that empathy and will return the United States to the era when we were respected internationally because of how we treat our citizens domestically.
This election is a clear choice between those who have never had it so good and those of us who know we can do better. Joe Biden will lead us there.
Fellow citizens, exercise your right to vote to preserve your sacred heritage, promote your children's future and obtain the blessings of liberty we all cherish.
To restore a sense of decency to the United States rise and vote!
Vote to protect Social Security
In Iowa, early voting started Oct. 5 by absentee ballot and in person. Voters have different opinions — and vote accordingly. I would remind everyone that President Donald Trump and Sen. Joni Ernst have both stated they want to privatize Social Security.
This may not matter if you have a healthy trust fund, but if you have worked for many years to acquire a retirement fund, you may need your Social Security.
Evaluate what the loss of this security means to most of us. Money invested in the stock market is subject to ups and downs that can happen over night. Remember 2008? I lost half of my retirement that I had conscientiously tucked away for my retirement. It was gone, like it had evaporated (it did). I had several more working years to recover, and was thankful I didn't have to count on those missing funds.
Not paying FICA payroll taxes sounds really good — but those funds HAVE to be repaid, and it WILL be taken out of your paycheck next year. Still sound good?
Those funds pay for Social Security. If you are independently wealthy, this doesn't matter. If you have worked all your life for less than six figures — it should.
Taxes, for suckers and losers
If President Donald Trump, who in 2015 claimed to be worth over $10 billion, could pay no federal income tax for many years, and only $750 per year for 2016 and 2017, typical taxpayers should rightfully feel like "suckers" and "losers." Those are terms that Trump reportedly used for Americans who died in war, as he apparently couldn't understand what was in it for them.
Does anyone seriously believe that he has a higher regard for Americans who dutifully pay taxes?
So, with Trump as our leader, here's a proposal: Change our federal income tax system to allow taxpayers to simply elect to pay $750 a year. Call it the Trump alternative tax. Note that, relative to income, almost all taxpayers would still be paying more than Trump himself.
Of course, this is preposterous. The government would quickly go broke. But it's not much more preposterous than Trump calling the New York Times report on his taxes "totally fake," while refusing to disclose his tax returns, saying they're under audit. He could lawfully have disclosed those returns any time. The fact that he hasn't speaks volumes.
Most Trump supporters are paying taxes at a much higher tax rate than Trump himself. Should they seriously believe that Trump doesn't privately regard them as suckers and losers?
Associate Professor Emeritus of Accountancy
Catch the latest in Opinion
Get opinion pieces, letters and editorials sent directly to your inbox weekly!