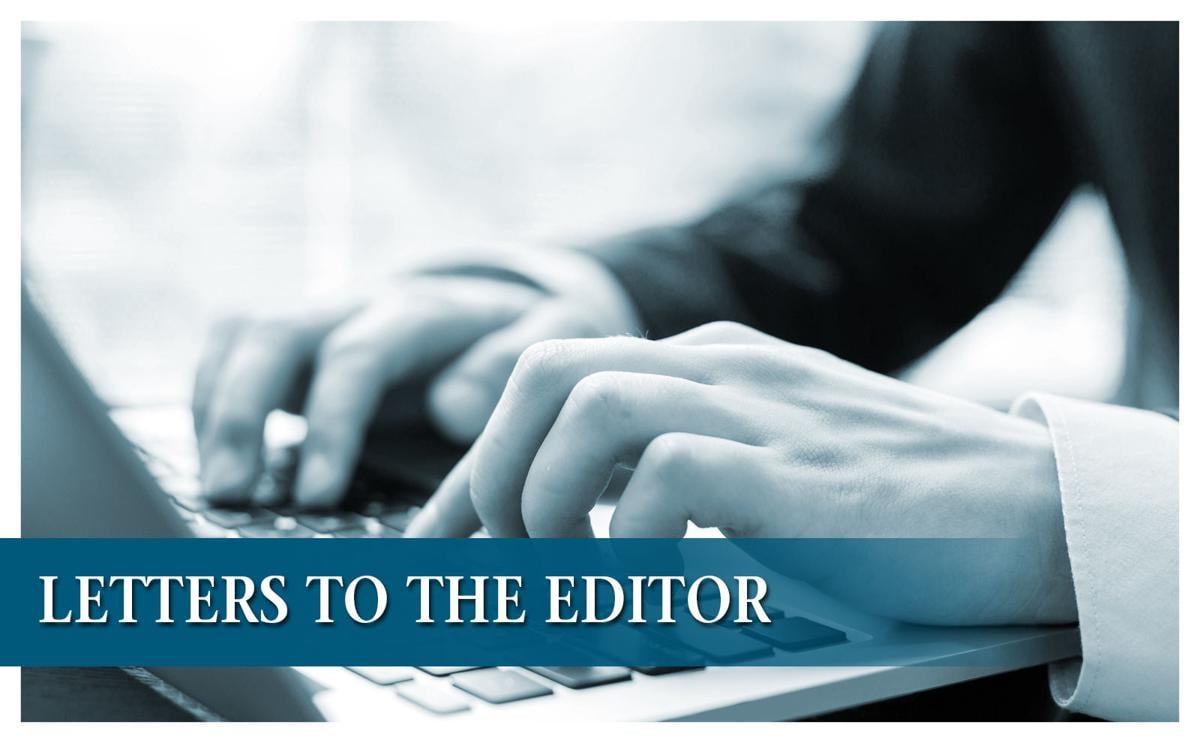 Social Security should be privatized
My wife of 30 years passed away July 29. I contacted the Social Security office and was informed that I would receive $255 toward her $14,000 modest funeral. In addition I was told her Social Security check would not be paid for July because she passed away two days before the end of the month.
The government tries to tell us that Social Security is running out of funds. So where is all the money going that isn't coming back to us. This is an example of why Social Security needs to be privatized. If you're on Social Security and you're on a fixed income, for your significant others financial well being I suggest you die on the first of the month.
County needs more ballot drop boxes
Practicality and flexibility are key these days. Pottawattamie County reduced primary election polling locations by 80% due to the pandemic. As a health care worker and a citizen, I appreciated protecting our collective health. But that decision was announced just one week before June 2. And with less than 300 confirmed COVID-19 cases locally.
We have had five times as many cases confirmed in the county since then. Who knows what conditions will be by the November general election? Many won't want to wait and see.
A single absentee ballot drop box for a county of 959 square miles is simply inadequate. Place one in Avoca or Oakland for the east Pottawattamie County communities. Place one in Carter Lake. Show residents living outside of Council Bluffs that all county votes are valued.
Put this topic on the Board of Supervisors agenda. Look, we have all learned this year that planning matters. With two Board of Supervisors seats on the ballot, leaders may just earn themselves some votes.
Law enforcement 'reckless' during enforcement campaign
I believe Iowa DOT is using reckless and dangerous practices with "Operation Move Over." In this project, an unmanned DOT vehicle is parked on the side of I-29 (with flashers on). DOT Motor Vehicle Enforcement then pulls over an vehicle that doesn't move over to the other lane.
On August 20-21, 122 citations were issued for "fail to change lanes upon approach to emergency vehicle" with a $210 fine for each citation. I was on of those pulled over.
I always pull into the outside lane when there is an actual emergency on the road. The set up in Operation Move Over did not appear to be an emergency. There were no people in the vehicles. Approaching the parked truck, I did slow and move toward the center line. I am guilty of not moving entirely to the other lane.
Since I am extremely immune deficient, I wore a mask as the officer approached. He came to my vehicle, stood with no mask or any PPE within 30 inches of me. He went to write up may citation and returned, again with no mask and within 30 inches. He informed me that two people had died due to vehicles not moving over in an emergency this year in Iowa.
As he was telling me this, there had been 1,014 COVID deaths in Iowa, 31 in just this county!
While receiving my citation, another vehicle was pulled over about 200 feet in front of me and another in front of that. Because law enforcement had their flashing lights on, it was not possible to return to the interstate the in normal outside lane, but could only enter into the "fast" lane with 18 wheelers barreling down the road. The situation was difficult and dangerous.
Setting up a poorly designed trap for drivers is extra dangerous during a pandemic, especially when officers do not follow recommendations by the Iowa Department of Health. Because they interact in close proximity and with no mask protection, they can easily spread COVID.
It is a life and death matter for some of us.
It appears as though DOT issued citations in those 2 days to yield $25,650. I think they are better at raising money than they are with safety issues. What do you think?
A letter to Crawford County hospital leader
To Crawford County Public Memorial Hospital Board and Administrator Erin Muck:
Good morning. As a property tax-paying citizen of Crawford County, I hereby petition CCMH Trustees and CEO Erin Muck to place the following item on the agenda for a meeting.
"Discuss Status of Trustee LaVerne Ambrose who has missed approximately 20 or 21 monthly board meetings during the past two years and possible action."
Taking issue with Axne's proxy vote
One has to ask themselves, does someone from the East Coast represent voters in Iowa District 3? Rep. Cindy Axne once again gave her vote away to a representative from Maryland and he cast his vote for you. Iowa deserves a representative that represents the voters of District 3.
Chiefs, good grief!
Why not go out on top as National Football League champions, Kansas City? Keep it classy by chucking the "Chiefs" moniker, and start the new football season with a brand new name. Native American team mascots are a thing of the past, whether most right-wing racist reactionaries realize it or not. It's 2020 already. It's not 1950, fools.
In case you never noticed, sports teams are usually named after wild, ferocious animals. However, many conservatives continue to justify blatant bigotry by falsely claiming the naming of sports teams after Native Americans is some sort of honor that Native Americans should be appreciative of.
Honor? Seriously?! Don't even get me started on the lack of honor and humanity that led to several centuries of unjustifiable, unimaginable genocide against Native Americans by European invaders who saw Native Americans as nothing more than wild, ferocious animals in the way of empire.
So keep your faked outrage to yourselves, clueless conservatives, because no one cares about your crying and complaining. This will be the final season for the Chiefs, because next year Kansas City's NFL franchise should henceforth be known as one of these following ten names. Pick one, K.C.
Questioning hires by President Trump
Commander-Of-Chaos Trump has hired some questionable people to fill government positions, and his poor judgement has created chaos in the White House.
Michael Flynn, national security adviser, lied to the FBI, and he was fired. Tom Price, secretary of health and human services, resigned because of use of government aircraft for private business. David Shulkin, secretary of the VA, was fired because of lavish travel costs. Scott Pruitt, EPA administrator, resigned because of lavish travel costs. Ben Carson, secretary of housing and urban development, was in trouble due to extravagant furniture expenditures.
Since Trump's inauguration, 35 high level officials have left the White House, including huge turnover of National Security Administration officials. Thomas Bossert, homeland security adviser resigned. Ricky Waddell, deputy national security adviser; Nadia Schadlow, senior NSC official; and Michael Anton, NSC strategic communications left the administration.
The ongoing chaos in the White House translates into chaos and violence in the streets of our country.
The Commander-Of-Chaos threatens our security with his blundering decisions, and the White House chaos with its lack of leadership has led to over 180,000 deaths and 6 million coronavirus cases in the U.S., which is 25% of worldwide cases with only 4% of the world population.
Little to celebrate for major labor unions
This Labor Day, two of our country's major labor unions have little to celebrate. Both the United Auto Workers and the United Food and Commercial Workers have seen their membership numbers drop dramatically in recent years. It's not hard to see why. The UAW has been entrenched in a federal investigation that found ten union officials guilty of scheming to embezzle hundreds of thousands of members' dues dollars. Now, a decade-long government takeover of the UAW is on the table.
Meanwhile, the UFCW has spent millions on travel, including $11 million on airline flights, and another $19 million on hotels and events over the last five years. That's in addition to the over $200 million it paid to union officials and staff members. What did workers get out of all this? A union that's had over 2,000 unfair labor practices filed against it.
When it comes to paying union dues, union members are getting little bang for their buck.
Charlyce Bozzello, communications director
Catch the latest in Opinion
Get opinion pieces, letters and editorials sent directly to your inbox weekly!