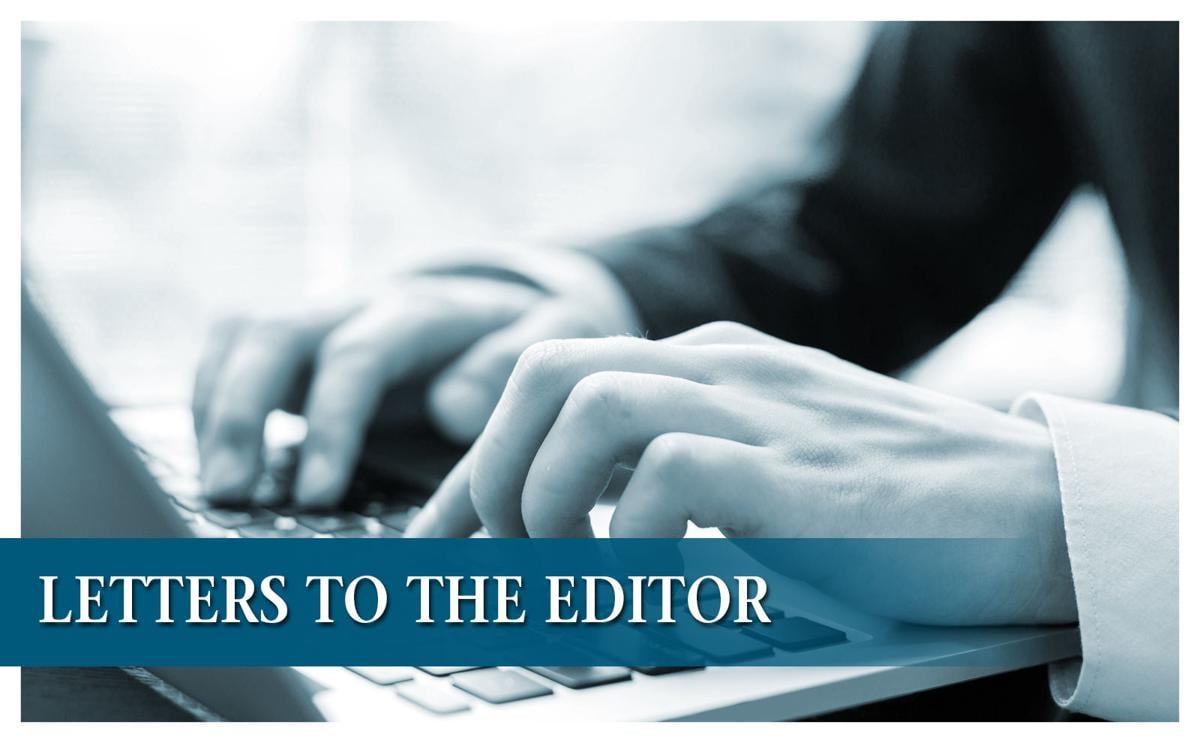 Big bills not fiscally responsible
Imagine if a relative has maxed out their credit cards, was delinquent on bank loans as well as "pay day" loans, can't pay their mortgage and is facing foreclosure. They figured out if you would loan them $200,000, they could pay their mortgage for three months and have enough to buy a fully loaded Mercedes to drive to work. Would you give them the loan?
The US government is in a similar situation, with the budget through August $2.7 trillion in deficit. Unless the government raises the debt ceiling and borrows more money, the government will have to shut down. That, however, is just the beginning. The reconciliation and infrastructure bills being pushed by the Democrats is an additional $5.5 trillion by their reckoning, over$ 7 trillion by those who actually count all factors.
The bills are spending sprees to fundamentally change America into a socialist country, which we cannot afford, even if everyone wanted it. It is fiscal madness. To date, Congresswoman Cindy Axne has voted with her Democratic party exclusively. Contact her to save our economy.
Big Pharma's reign of cost terror
The more we manufacture drugs and other products here in the U.S. the better. But until Medicare drug prices are back to being negotiated, rather than imposed on us by Big Pharma, Big Pharma's price-gouging and distractions will continue.
I haven't heard a whistle out of whistleblower-supporter Sen. Chuck Grassley about that. Have you ?
There are a couple reasons for that.
First, he is currently focused on breaking the world record for the longest-serving U.S. Senator and can't be bothered while he's seeking re-election for that purpose.
Action National Network (ANN) is currently mailing fliers showing a picture of a cackling Speaker Pelosi and the flier states that China threatens our drug supply. ANN hopes you will emotionally react by feeling anger to a picture of being laughed at and won't use your head to research the false claims made.
You are being distracted from the real issue.
With most voters, fear and anger actually does work and politicians realize that.
They want you angry with Nancy Pelosi — not the drug companies who actually do set the prices we all pay.
As of Jan. 2021, prescription drug prices are over 2 1/2 times higher than in 32 other countries.
But, you, the paying public, must be DISTRACTED with supply chain falsehoods.
"It's Pelosi. It's China. It's certainly not our price-gouging."
"There's research and development (R&D) to pay for," goes Big Pharma's reasoning. While not letting on that the majority of R&D is already funded by our government and the drug companies are regularly given the research for free, to patent and profit from.
Listen, if they weren't absolutely rolling in money, we would not be bombarded with drug commercial after drug commercial, ad nauseam!
The website Reason.com researched the supply chain falsehood in an article titled, "Why you shouldn't trust anyone who claims 80 percent of America's drugs come from China."
By the way, ANN is funded by — you guessed it — Pharmaceutical Research & Manufacturers of America (PhRMA), the lobbying group for Big Pharma.
Now, the second reason you don't hear from Sen. Grassley is, he authored the initial falsehood about the China supply percentage.
Legislature should broaden scopeSpeaker Pat Grassley was recently quoted saying he "expects only redistricting to be done during special session."
Apparently, he believes business-as-usual is best and he won't acknowledge mandate concerns affecting lives and livelihoods. Who, then, is persuading his decisions … corporate and pharma donors?
"He's only one legislator, other legislators need to also act!" Maybe. Did you know, Grassley holds the "purse strings" to the Republican House Fund? Any republican candidate wishing to seek reelection and receive campaign support would need to fall into line. Legislators looking for a leadership position or Committee Chair would need to fall into line?
Taking no action communicates that Grassley and leadership are OK with the new "free market" class system based on medical status segregation and with Iowans who will be unemployed as a result of discrimination.
We're told to wait for the next legislative session in January but many Iowans have been hit with hardships and do not have the financial reserve to wait. Do your job now Grassley. Represent "We the People" or we will find someone else who will.
Pass the reconciliation bill
No infrastructure bill should pass without a $3.5 trillion reconciliation bill. That is the agreement that was made and that is the agreement that must be kept. Physical infrastructure is important, but the needs of working families and combating climate change is more important.
One in eight women in the U.S. will be diagnosed with breast cancer in her lifetime. There are over 3.8 million breast cancer survivors in the U.S. Breast health is so important. Mammograms may suck but they are so important.
Hallandale Beach, Florida
Kamikaze AmericansIt is reliably reported that as many as 200,000 Americans have suffered preventable COVID deaths since the widespread availability of a vaccine in the late winter/early spring of 2021.
We are witnessing an act of mass suicide in America that makes kamikaze pilots in World War II look like innocents. At least those pilots died in small numbers and in the cause of their country.
Our citizens are dying in droves to save the nation from an enemy that can only be called good health and common sense.
Japan's pilots surely wanted to take down as many Americans as they could along with them. Our own citizens appear to want to do the same.