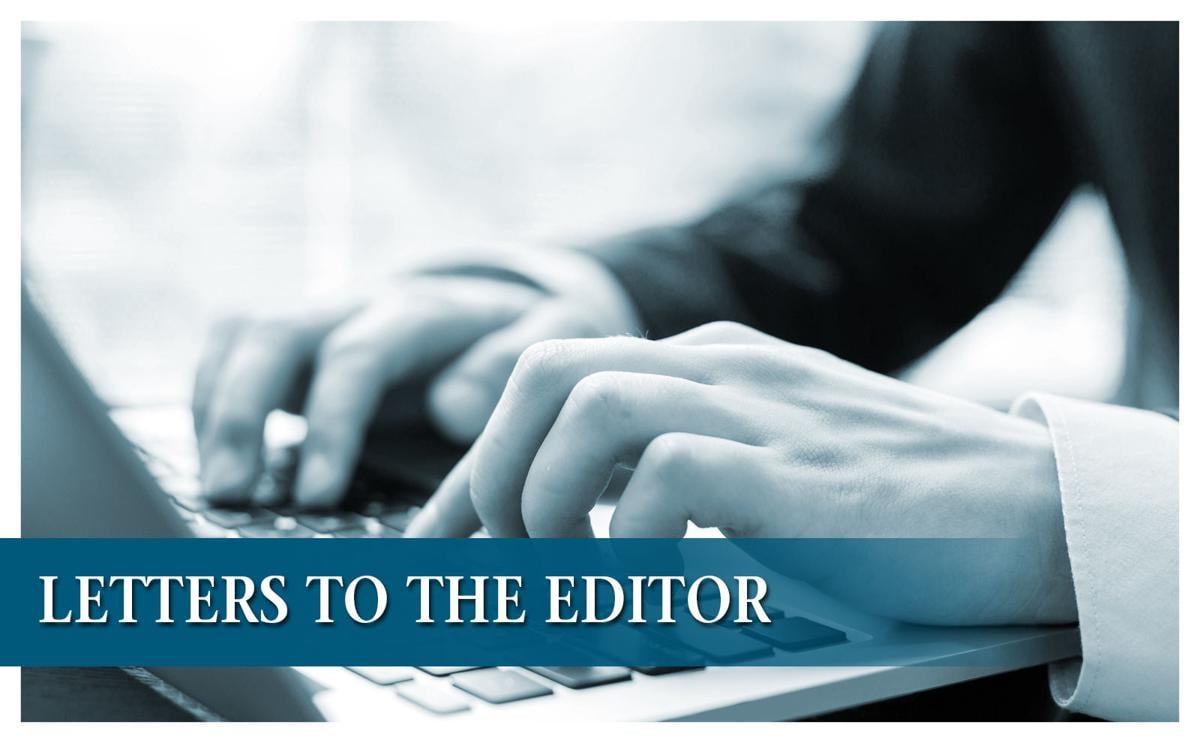 Baughn Street, a community travesty
The Baughn Street issue is being driven by one party, the YMCA. They chose to build a facility which did not meet even their original needs. This left the YMCA with no ability to expand on their original lot. Not surprisingly, they have outgrown the limitations of their building, and now they are financing a decision that will endanger the safety of many of our residents. While the neighbors are the most obvious victims, what about those rushing to CHI Mercy Hospital, only to be met with possible traffic congestion?
The YMCA unnecessarily demolished a 100 year-old community treasure, the original St. Patrick's Church. There was no doubt The 712 Initiative could have repurposed the structure of this beautiful house of worship for other community needs, if only the YMCA would have simply allowed The 712 Initiative to put its own plans into place.
Now as if this wasn't bad enough, the "good neighbor" circumvented the wants and needs of longtime area residents and influenced our City Council members into voting to close Baughn Street. Do the YMCA and its board members have any respect for its neighbors? Please remember, the YMCA is community-funded, and receives all of the benefits the adjoining property owners and the rest of us pay for: police, fire, snow removal, etc.
Also remember, YMCA, you have many options that are safer for children if Baughn Street stays open. I suggest that you explore and implement one of those options. Many of those ideas were discussed at last Monday night's meeting at the library. The neighbors invited the Lakin Center YMCA advisory board members to attend, but none of your 26 board members showed up simply to listen politely.
Please support the many neighborhoods that will be adversely affected if the YMCA executives actually move forward with their plans.
The community has supported the YMCA, but now the community needs to rescue itself from the YMCA
Society judges nonprofit organizations by their actions, ethical or otherwise. I believe this entire plan was being discussed long before now. It seems very convenient that the church is gone, the block is rezoned, and the street may be closed. It seems like more of a several-year plan developed by a planning committee than actions that suddenly became necessities for our community. To disguise a selfish expansion project as a benefit for our community is disingenuous.
Past director of Council Bluffs Citizens for Community Improvement
The unseen risk
I read this article in The Washington Post, "The unseen COVID-19 risk for unvaccinated people"
"Unvaccinated people are getting the wrong message," experts said in the piece.
"They think it's safe to take off the mask. It's not," said Lynn Goldman, dean of the Milken Institute School of Public Health at George Washington University. "It looks like fewer numbers, looks like it's getting better, but it's not necessarily better for those who aren't vaccinated."
When you remove vaccinated people from the population number and only use the number of unvaccinated people, case numbers are 69% higher than the standard figures being publicized.
The adjusted rates in several states show the pandemic is spreading as fast among the unvaccinated as it did during the winter surge or that the hospitalization rate for unvaccinated people is higher.
It's important to see the whole picture, whether it's the pandemic attack or the Capitol attack, in order to know exactly what you're looking at.
Axne gets work done
Have you heard about our Congresswoman, Cindy Axne? Not only is she one of the most accessible members of Congress, but she is incredibly effective too. Two bills introduced by Congresswoman Axne were signed into law this month — on the same day. That's huge.
While there often is a partisan deadlock on many pieces of legislation, Cindy works to build consensus with members across the aisle. She campaigns the same way. To Cindy, politics isn't about us versus them, it's how we work together to address the challenges we face. Cindy puts Iowans first. Just look at the two bills she passed through the House. One, the Sargent Ketchum Rural Veterans' Mental Health Act, is focused on improving access to mental health care for veterans in Iowa and across the country. Her other bill, the COVID-19 Fraud Prevention Act protects consumers from counterfeit, deceptive and malicious attempts to take advantage of Americans during a global pandemic.
We need more legislators to follow the Axne Model — show up, listen to constituents, and work in a bipartisan way to make a difference in the lives of Iowans like you and me. I was so proud to support Cindy in 2018 and 2020 and I'll certainly be voting for her in 2022. But she needs your help too.
Call Cindy's office with concerns regarding the federal government. Call and let her know you're thankful for her continued advocacy for Iowa. And most importantly, remember to vote for Cindy in November 2022, because politics shouldn't be about Red or Blue, Republican or Democrat — politics should be about getting things done that help me and you!
Support the THRIVE Act
Amidst the transformational time the nation is experiencing, we have an incredible opportunity for Congress to pass an economic recovery and infrastructure package which provides 15 million high-quality jobs to hardworking Americans, reduces pollution, and provides justice for all — it is the THRIVE Act.
Iowa residents would benefit from this package in several ways. Every winter, continuously cold temperatures brought by the polar vortex have resulted in sky-high heat bills. The THRIVE Act addresses issues like this by investing in clean energy, which keeps more money in Iowans' pockets and less pollution in our lungs. This package would provide Iowans with the basic necessities to live a safe, fruitful life: housing, good jobs, food security, health care, and quality education.
Biden's infrastructure plan is 5 times too small for the change needed to lower emissions to safe levels—we need at least $10 trillion over the next decade. We showed up in record numbers and voted for new members of Congress, and it is time they deliver for us. Pass the THRIVE Act! bit.ly/thriveiowa
Axne is 'Iowa's Representative'
As the only Iowa Congressperson to vote for the American Rescue Plan Act, Cindy Axne is truly Iowa's Representative. And as she has pledged from the beginning, Cindy's got your back no matter which Iowa district you call home. She is currently engaged in the fight to get every Iowan high-quality affordable health care. The American Rescue Plan was part of achieving that goal with several important features.
These included expanded subsidies for health insurance through the Affordable Care Act (ACA), expanded eligibility for the Paycheck Protection Program, which has helped save jobs in the hospital field, and critically important for Iowans, much-needed relief for rural hospitals.
In addition, Cindy was the only Iowa House member who voted for the Lower Drug Costs Now Act which would allow Medicare to negotiate prescription drug prices, create a $2,000 out-of-pocket cap for seniors, ensure drug companies can't charge Americans higher prices than other countries, and increase investments into more innovative cures/treatments.
Cindy has been listening to Iowans struggling to afford life-saving medications.
She has said, "Every week, I hear from Iowa seniors and families in my district about their struggle to pay for their prescription drugs. I've heard stories of Iowans skipping meals, rationing their drugs, and depleting their retirement savings just to afford the medications they need to live".
In fact, she is currently the only Iowan in Congress who appears to recognize that this struggle is literally life and death.
Moving forward, Cindy will be working to help pass the American Jobs and the American Families Acts. Contrary to what Republicans in Congress say, a system of high-quality affordable health care is very much a part of the essential infrastructure upon which we depend. Another critical solution supported by Cindy is expanding support and creating better paying jobs in eldercare, something highly relevant to Iowans. Proposals to make community colleges more affordable would also greatly expand opportunities to jobs in health care support services.
Those who unfairly profit off the health care needs of Iowans don't want the gravy train to stop. They will be using their massive war chests to attack Cindy with dishonest fear-mongering ads like those the pharmaceutical industry is currently playing on television stations in the state.
These wealthy interests are clearly afraid of fighters like Cindy, but she is fearless in our defense and we in turn need to have her back.
Withdrawal from Afghanistan not a good idea
The planned withdrawal of all U.S. and European troops from Afghanistan by Sept. 11, 2021, will probably allow the Taliban to reconquer Afghanistan and impose a strict Islamist regime within the country, and establish terrorist organizations devoted to attacking the United States.
The Taliban followers are terrorists who are aligned with al-Qaida, and they are the same groups who have launched terrorist attacks in the world over the past 30 years, including the Sept. 11, 2001, attacks in the United States.
We need to keep adequate military forces in the region outside of Afghanistan to counter Taliban and al-Qaida moves in Afghanistan and to keep them off balance to prevent attacks against us. Approximately 3,000 U.S. troops should be based on the Arabian peninsula in case they are needed as a quick reaction force. U.S. Special Forces in the region will probably have to be beefed up.
We need ground assault aircraft available in Saudi Arabia and the UAE. Additionally, a squadron of B-52s should be based in the region.
A U.S. Navy carrier battle group and an amphibious assault force must be deployed in the region to provide the capabilities for air bombardment and missile attacks as necessary.
The Taliban are the enemy and must be treated as such.
Reconsidering the dairy industry
June is National Dairy Month. Time to review the financial, ethical and nutritional burden created by the dairy industry.
This week, NPR reported that New York dairy farmers, who are blaming slumping sales on the pandemic, are expecting more subsidies. As a resident of New York, where dairy is the number one agricultural export, I find this particularly distasteful.
Dairy is an outdated industry that relies on a cycle of constant insemination and impregnation of cows to produce milk intended for their offspring. Newborn calves are torn from their mothers so we can steal their milk for human consumption. At a rate of 24 billion gallons a year nationwide.
Dairy products are laden with cholesterol, saturated fats, hormones, pathogens, and antibiotics, leading to obesity, diabetes, heart disease and stroke. Many people lack the enzyme for digesting dairy products.
But help is on the way. Food manufacturers have developed excellent nut and grain-based milks, cheeses, yogurts, and ice cream. U.S. sales alone are expected to exceed $2 billion this year.