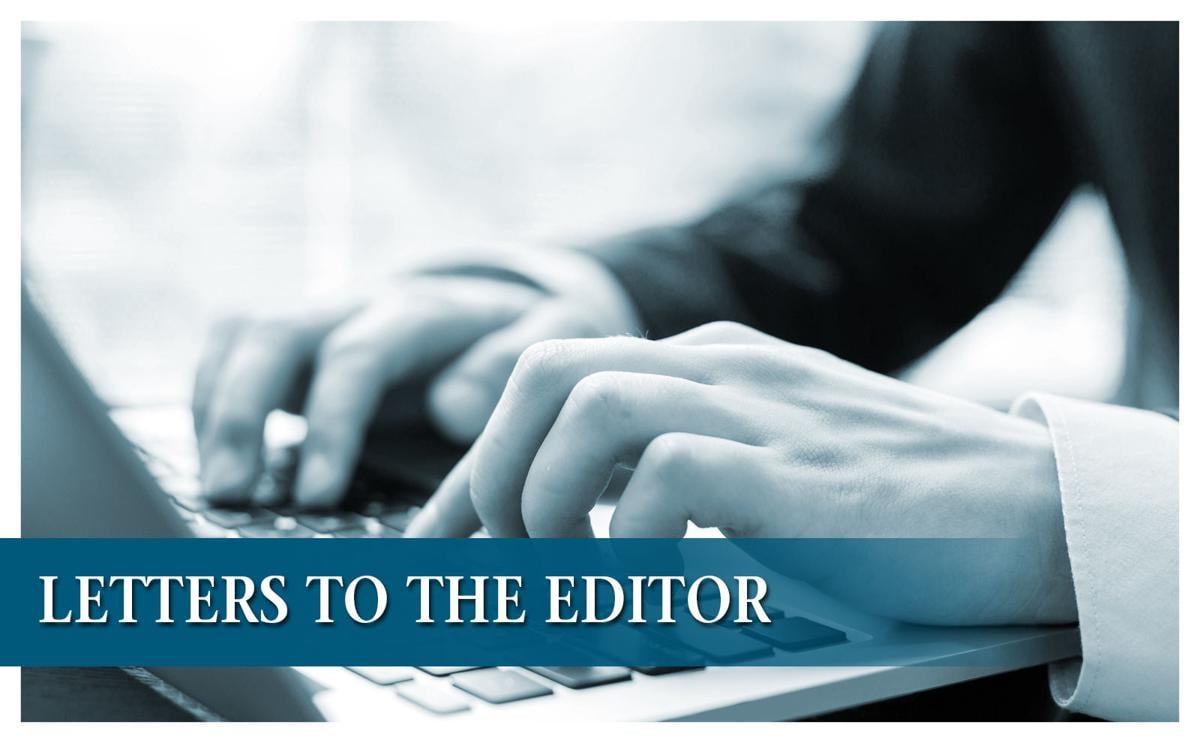 President Trump is weak
President Donald Trump may believe mouthing the words, law and order makes him strong, but his failure to call on his own supporters to stop acting as an armed militia in this country shows how weak he is.
When Trump says, "You won't be safe Joe Biden's America," let's look at Trump's America: COVID runs unchecked throughout the country, killing over 200,000 Americans; violent hate crimes and threats have reached their highest levels in the U.S. in 16 years; and more police have died of COVID-19 this year than on patrol.
Former Vice President Joe Biden is offering a different vision. He said a president should try to "lower the temperature" and "bring people who disagree with one another together." Joe Biden has said repeatedly that we must stand against violence in every form it takes including the violence of unwarranted police shootings and excessive force; the senseless violence of looting, burning, and destruction of property; and the violence of extremists — right-wing militias, white supremacists and vigilantes.
If you think this only happens in large metropolitan cities such as New York, Portland, and Seattle, guess again. Right here in Council Bluffs we have members of the Board of Supervisors who have said they have never seen racism in Pottawattamie County. Armed militia were allowed at our courthouse for which no law enforcement has taken responsibility, and we have elected officials who have praised the militia's actions.
Joe Biden is going to bring Americans together to address the challenges our country faces, and he will put the country ahead of personal and political self-interest. Joe Biden's America will provide clear, consistent, evidence-based national guidance for how communities should navigate the pandemic and the needed resources for schools, small businesses, and families. His America will be safe from attacks on Social Security and the Affordable Care Act and with it, protections for pre-existing conditions. We'll be safe from a president determined to install fear in America and safe from four more years of Donald Trump.
Grassley has "unprecedented" record
Your Sept. 22 editorial says the U.S. Senate must wait until 2021 to fill Justice Ruth Bader Ginsburg's vacancy on the Supreme Court. You call upon Sen. Chuck Grassley to be consistent with his position in 2016. And yet, your position is inconsistent with your position in 2016. Then, you said the Senate should proceed with the confirmation process. Now, you say the Senate must wait until after the election.
Justice Scalia's death created a Supreme Court vacancy in 2016, a presidential election year and one with divided government between a Republican Senate Majority and outgoing Democratic president. President Barack Obama exercised his constitutional duty and named a nominee. The Senate exercised its constitutional duty and withheld its consent. This is how our system of checks and balances works.
As then-chairman of the Senate Judiciary Committee, Sen. Grassley said it was important for voters to cast their ballots before filling the vacancy at a time of divided government. You also remind readers about the Biden "rule." Back in 1992, then-Sen. Joe Biden held that a Supreme Court nomination should not be considered in an election year. In 2016, Biden changed his mind and said a nomination should be considered in an election year. Now in 2020, Biden's back to the future position is not to fill a vacancy in an election year. Confusing? Yes!
As the Democratic nominee for president, Biden says he wants to restore the soul of America. It's a hard promise to swallow when you consider the savage tactics of his party to win at all costs. Don't forget Harry Reid took the "nuclear option" and stripped away filibuster rights for the minority party. Now Chuck Schumer says "nothing is off the table." They will do whatever it takes to win.
If you don't believe me, ask Judge Robert Bork, Judge Miguel Estrada, Justice Clarence Thomas and Justice Brett Kavanaugh.
Sen. Grassley hasn't changed his spots since Iowans elected him to represent us. He's honest, accountable and cares what Iowans think. How refreshing and reassuring! He's visited every county in Iowa, for 40 years in a row. He holds the longest voting streak in U.S. Senate history. Your editorial says a "precedent has been set." That is correct! Chuck Grassley has set an unprecedented record for keeping in touch and representing Iowans. I trust Chuck Grassley, every day of the week, to fight for us here in rural America.
Nonpareil editorial response: If Sen. Grassley and his fellow Republicans had held nomination hearings on Merrick Garland in 2016, our Sept. 22 editorial would've been drastically different — the two nominations are essentially the same situation, with a different set of rules applied to each. All we're asking for is consistency. Thank you for your letter.
David Young's promises don't match his votes
I know I'm not the only Iowan worried about being able to afford my family's health insurance coverage these days. Frankly, the rising number of Iowa's coronavirus cases in recent months has only made matters worse. Like a lot of folks, we're just anxious.
But as we get closer and closer to Election Day — and all the campaign ads ramping up — I can't believe what I've been hearing from our former congressman, David Young. In particular, I was surprised to hear Young promising to protect our health care coverage. Does he think we've all just suddenly forgotten how he voted on the issue when he was in Congress? This is the same charade I saw last time around.
My family was equally stressed about losing our coverage then — and Young said he'd make sure that folks with pre-existing conditions didn't lose their protections. He even pledged to vote down a bill that would have taken those protections away from hundreds of thousands of Iowans like us. Then he voted for the bill. Why? Because, it turns out, some of his big Republican donors in Washington told him they'd cut off his campaign funding.
Needless to say, that about-face left our family — and plenty of other folks like us — feeling like we weren't David Young's priority. I'll never forget how that felt. No one should ever be forced to choose between paying their bills and buying the prescriptions they need. But I know plenty of hard-working families who worry about that choice with every paycheck — including me.
Maybe we shouldn't have been surprised about Young's flip-flop. Campaign promises aside, he also supported repealing protections for pre-existing conditions, and even voted for bills that would have raised the costs of prescription drugs, two years before that. Iowans deserve leaders who are principled enough to do the opposite, and who actually fight to expand health care access and lower costs for everyday Iowans. David Young may be counting on his big donors to put him back in Congress with misleading campaign ads. But when push comes to shove in November, I hope none of my neighbors forget the truth about his record on health care.
'Unfathomable' that Trump won't promise peaceful transition
As a voter since 1972, it is unfathomable that a president would repeatedly state that he would not ensure a peaceful transfer of power if not re-elected. Watch the news clips. We live in a democracy, not an autocracy.
The president repeatedly stated that absentee balloting cannot not be trusted (untrue). Iowa and Nebraska voters must request an absentee ballot to vote by mail. Only six states automatically send ballots to registered voters. Absentee ballots will be mailed to those who requested them beginning on Oct. 5th. If you vote by absentee ballot, fill it out and return it immediately or hand-deliver to the county auditor or designated office.
The president has stated that the election is "rigged" if he doesn't win (untrue). Voters determine the election winner. Eligible voters should have a voting plan. If you are mistrustful of absentee voting, then make a plan for election day. Plan to wait in line; take a chair and snacks. Don't be intimidated by someone who might interfere with voting.
Electoral votes in Iowa are awarded to the candidate receiving the plurality of votes. Nebraska can split the electoral votes based on popular vote. All votes should count. Absentee ballots should be counted if submitted according to the process set forth by the Iowa or Nebraska Secretary of State. Governors and state legislatures should not seek to change distribution of electoral votes if the plurality of the vote is not consistent with their party affiliation.
I am concerned that the stage is being set to devolve into chaos even further. The primary questions for Iowans regardless of party affiliation are: Do you believe in the peaceful transfer of power following an election? Do you believe incumbents should step down when they lose? Is this country no longer a democracy? Those are simple question we face. How do you want to portray these events to your grandchildren? Don't remain silent. We are better than this. Vote!
The sanctity of the election and our democracy is at stake. It is the voter's responsibility to vote for the candidate of your choice. Elected representatives must uphold the will of the people and award the electoral votes to the candidate receiving the plurality of votes and in accordance with state laws.
It is our responsibility to protect the process our Founders put in place. Vote. Insure the maintenance of the democracy.
Catch the latest in Opinion
Get opinion pieces, letters and editorials sent directly to your inbox weekly!