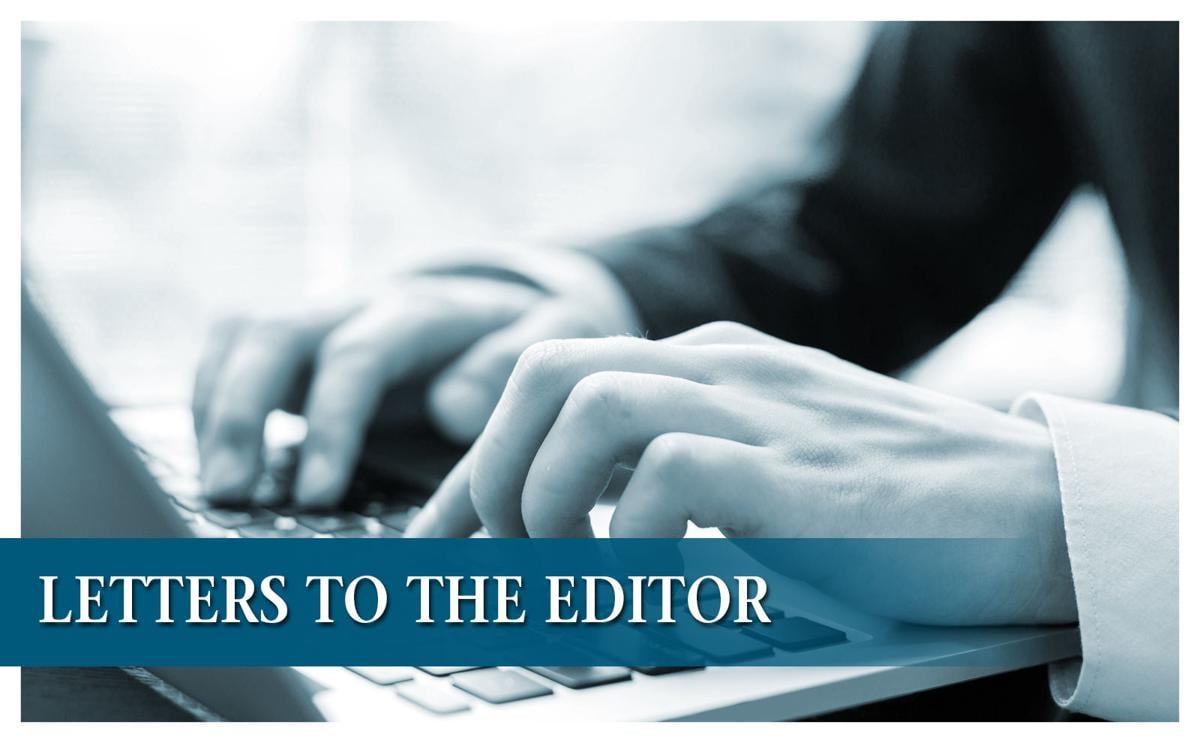 Too much disinformation
These are unusual times. There is too much disinformation coming at us from the president. Donald Trump threatens that this election is going to be rigged, although there has been no evidence of widespread fraud in any election.
It is our constitutional duty to register to vote and it is the constitutional duty of our lawmakers and elected officials to make sure every vote is counted! Whether you vote early by mail, at satellite sites or your auditor's office, or at your polling place on Election Day, it is essential that every eligible voter votes and every vote is counted. This is our opportunity to be heard. The election is not over until every vote is counted.
There is too much fear mongering going on by the president and his party. I believe we have an honest system in Iowa and we all need to exercise our civic duty and vote. There are less than two weeks to Election Day so if you haven't voted already, go vote. If you have voted, encourage your friends and family to vote.
---
Vote for Joni Ernst and all Republican candidates
President Donald Trump and Vice President Mike Pence will keep their promises, support a job creating economy with tax cuts and deregulation, lower medicine prices, increased wages, better trade agreements and secure borders. President Trump acted quickly to stop Chinese travelers from coming to the US and to invest in ventilators, medicines and vaccines to fight COVID-19.
President Trump supports peace and freedom through fair elections and a strong military. President Trump supports justice and law & order through trained police and judges who interpret laws and the US Constitution. Donald Trump and his Senate approved judicial appointments will uphold the U.S. Constitution with its separation of powers, checks and balances, and Bill of Rights including the First Amendment Freedom of Speech, Freedom of Religion and the Second Amendment.
Please vote for Sen. Joni Ernst and the entire Republican ticket on or before Tuesday, Nov. 3!
Woody Waltrous, Dana Point, California
---
Re-elect Jon Jacobsen
Jon Jacobsen is an active member of not just one city or another, but all southwest Iowa. His voice speaks for southwest Iowa values in Des Moines. The skill set he brings to the table is unmatched, as such he should be retained. Re-elect Jon Jacobsen.
Joe Disalvo, Council Bluffs
---
Jacobsen a 'passionate and effective dynamo'
Just wanted to encourage all of my neighbors to get out and vote for Jon Jacobsen for re-election to the Iowa House of Representatives.
Jon has worked tirelessly and smartly as our advocate and also as a smart steward whether to help flood victims, hold the line on taxes while driving improvements in services, to supporting education and on and on ... What a passionate and effective dynamo for the citizens while being so mindful of how to make our state of Iowa even better. I can't wait to see what Jon accomplishes in the next term. Thanks for all you have done, too, Jon!
Terry Oswald, Council Bluffs
---
Iowans 'fortunate' to have Jacobsen as a representative
Statesman; a title we hear less and less these days, but in Jon Jacobsen we Iowans are well-served by a true statesman. Jon has stood with and for us to protect lives, structures, infrastructure, and farms from the relentless flooding forces of the Missouri River. Through his tireless efforts and diplomacy to secure funding quickly to repair the flood-damaged levees, farmers are planting and harvesting on schedule; and damaged infrastructures are repaired. Jon has worked diligently to protect our hard-earned tax dollars from being wasted by ensuring close scrutiny and faithful accounting of those dollars. And a big thank you for keeping in the forefront of legislative matters, the constitutional protections of citizens from heavy-handed government. All Iowans are fortunate to have such representation in the Iowa State House of Representatives in Des Moines that Mr. Jacobsen provides.
Ginger Koontz, Council Bluffs
---
District 22 needs Jacobsen
We need Jon Jacobsen representing our family and all families of District 22. He will defend our rights to life, free speech, religious liberty, and to bear arms, which the radical Left are working tirelessly to take away. Jon Jacobsen is a proven advocate and fighter for southwest Iowa citizens and our values and a staunch defender of the Constitution.
A son of a Korean War veteran, Jon is a true patriot who loves Iowa and America. His tireless efforts to provide aid to landowners and flood mitigation infrastructure along the Missouri River in 2019 prove his great commitment to his constituents and leadership in the Iowa House. Jon is a devoted husband, father, grandfather and man of great faith who always stands up for the least among us — particularly the unborn.
---
Please keep the vaccine trial participants in mind
We are real people. I am 68, and my husband is 71-years-old. We have joined thousands of Americans who stepped up for the first, second, and now, third phase of the COVID-19 vaccine trials in progress across the nation so that citizens can have a proven vaccine.
All have endured the injections, nasal swabs and multiple blood samplings, committed to any risk presented during the trials, the in-person trips, the follow-up calls, and the tech journaling.
When a vaccine becomes available to the public, its members should consider that each of the thousands of vaccine trial participants was a real person, with real concern for the collective public health, and a real willingness to take on the trial risk for the greater good, with no politics or prejudice attached.
In short, we are trial participants so you can benefit from a vaccine. Please accept our gift to you when it becomes available. And. If you haven't done so yet, please go get that free flu shot!
Norris and Rosalie Vetter, Spartanburg, South Carolina