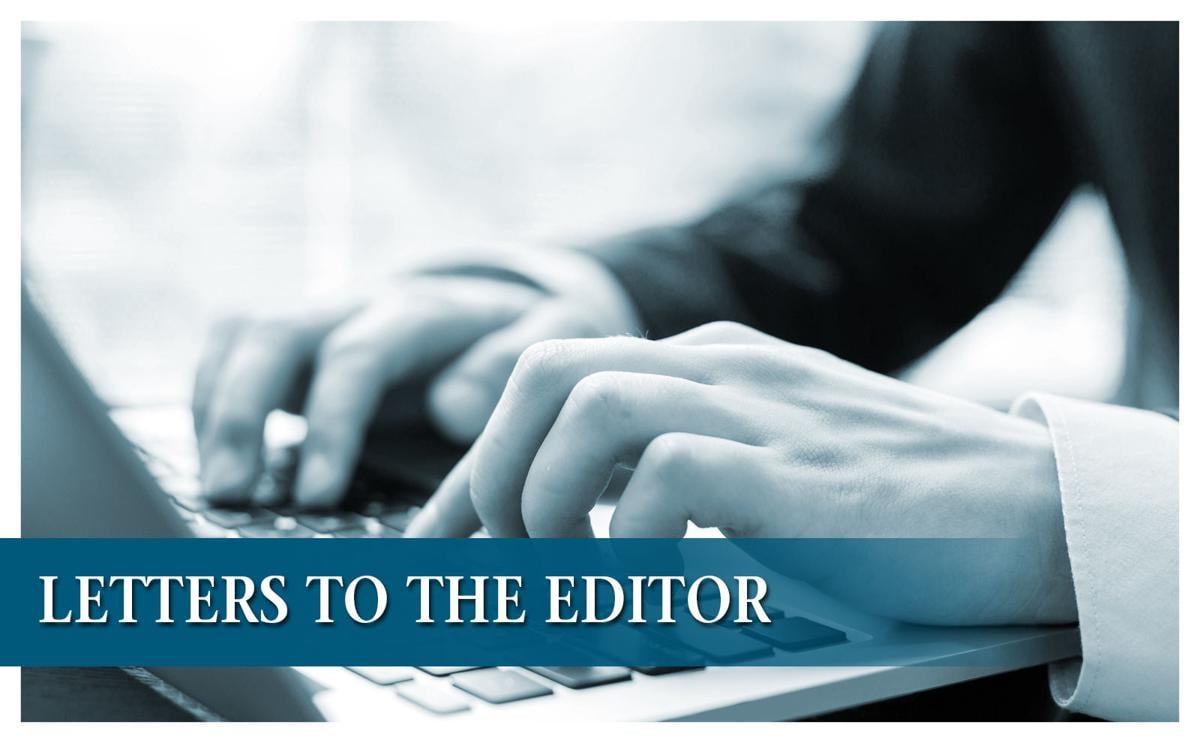 David Young will never miss the votes that matter to US
It has recently come to my attention that Rep. Cindy Axne, D-3rd, has been missing important votes since she was elected to Congress. Even though it is legal and proper for a member of Congress to transfer their voting rights to a fellow lawmaker, Iowans deserve better.
Recently Mrs. Axne gave her proxy voting rights to another Congressional figure from the state of Maryland. The people of Iowa's 3rd District deserve a public servant who will be on the job working for their interests every day, and not passing off this important responsibility to others.
It is unfortunate that Rep. Axne has recently missed important House votes on legislation pertaining to police reform and statehood for the District of Columbia. Clearly, Cindy Axne has not done the job. America's needs are too great at this time to depend on people who might not full fill their obligations.
Former Rep. David Young is the perfect choice for Iowa in these challenging times. David Young has always gotten the job done where ever he has been. David has a proven record of results Washington as a former Chief of Staff for Sen. Chuck Grassley and as a member of the House of Representatives in his own right.
David Young, as a member of Congress and a private citizen, has always done the job for us. Please join me in supporting David Young in his effort to win back the 3rd District congressional seat so that the interests and concerns of our people can be truly represented.
David Young has the energy, interest and experience to make Iowa and America the best that it has ever been.
Do you want control over your land?
Letter to the editor, farmers, ranchers, landowners and anyone interested in the consequences of government officials making harmful decisions.
The Iowa Utilities Board is proposing the use of eminent domain with wind and solar energy. Eminent domain is the right of a government to expropriate private property for public use. This means even if you do not give a wind developer or utility company access to your land, the IUB could (according to this proposal) still run transmission lines through your property because they claim wind energy is a "public utility."
One could argue renewable energy is not a public utility since the energy produced in Iowa leaves the state. In fact, the Clean Energy Line takes the renewable energy produced in northern Iowa to Illinois and the proposed ITC Midwest Dubuque transmission line will export Iowa's renewable energy to Wisconsin.
In addition to the use of eminent domain, the IUB is proposing a "more streamlined application process (that will) reduce the regulatory burden to encourage development of renewable energy generating facilities."
More specifically, the IUB wants to dismiss the current use of a public information meeting and reduce the application review period.
Currently, wind energy development is regulated and approved at the county level. These changes will make wind development even more secretive and take away your landowner rights.
The IUB is made up of three appointed, unelected, people making decisions for everyone who owns property in the state. Their proposals will force Iowa to act in a way designed to promote the "common good" of "green energy." removing the rights of individuals. The IUB is not omniscient and should not plan the actions of millions of people, the placement of renewable projects in the 99 counties of Iowa, or how to care for the best farmland in the world. No one has a right to take or control your farm.
If you want to protect private property rights, if you do not want to live in an industrial wind project, and want to protect your family and neighbors from the decisions of a three member board appointed by the governor, then voice your concerns! Talk to your family, friends, and neighbors. Contact your legislators today.
Iowa, it is time to stop the madness of industrial wind turbines running over our state. Protect your property rights.
COVID-19 response risks national security
Perhaps growing up learning about my mother's childhood spent as an evacuee from Hitler's attacks is why I've never considered the U.S. invulnerable, but I never imagined we'd be told to make peace with national security peril.
As much of the U.S. military lives amongst us as members of the Reserves and National Guard, it is illogical from a national defense standpoint that this president and Iowa's senators would let COVID-19 so ravage America. Why have Sens. Joni Ernst and Chuck Grassley allowed the president to surrender?
Six times in June, Russian military aircraft have been intercepted by U.S. and Canadian Air Forces near Alaska. Also in June, Putin launched another nuclear submarine to join Russia's northern fleet, exploiting the melting Arctic sea ice. The UFO videos released by the Pentagon that we shrugged off in April should raise questions when we learn that China and Russia both report having maneuverable hypersonic missiles capable of carrying nuclear warheads.
Iowa's senators have had months to persuade President Donald Trump to put the Defense Production Act into force to produce life-saving supplies and to demonstrate leadership on simple actions that other countries quickly adopted as effective firebreaks against COVID-19.
Serving on the Senate Armed Services Committee, Sen. Ernst long ago should have begun an investigation into the national security threats created by the Trump administration's COVID-19 response. (Now she should add an investigation into how this administration came to allow Putin to place and pay out bounties to the Taliban for the murder of American soldiers.)
The U.S. infection rate ranks 3rd highest on earth (867.9 per 100,00 people) preceded only by Chile and Peru and followed by Brazil, Russia, Iran, Columbia, and Mexico (per Johns Hopkins). I refuse to accept any elected official telling us that Americans must learn to live with this pathetic standing in the world.
Retire the Redskins
The Washington Redskins National Football League franchise is a disgrace. In the year 2020, Washington team owner Daniel Snyder cannot possibly continue to rationalize keeping his ridiculously racist team name in the face of widespread, righteous public condemnation of Snyder's racist recalcitrance.
Our nation's capitol's team name the Redskins will be retired before this football season begins, if Rep. Raul Grijalva, D-AZ, has anything to say about it:
"The time [for the name] has ended. There is no way to justify it. You either step into this century or you don't. It's up to the owner of the team to do that," she said.
In 1997, Washington, D.C.'s National Basketball Association franchise willingly changed its name from the Bullets to the Wizards. So what's Daniel Snyder's problem (other than being a bigot)?
As silly as some of these monikers are below, any one of them would be preferable to Washington D.C.'s current NFL team name. Take your pick, Mr. Snyder.
* Washington Red Riding Hoods
* Washington Red Sparrows
Catch the latest in Opinion
Get opinion pieces, letters and editorials sent directly to your inbox weekly!