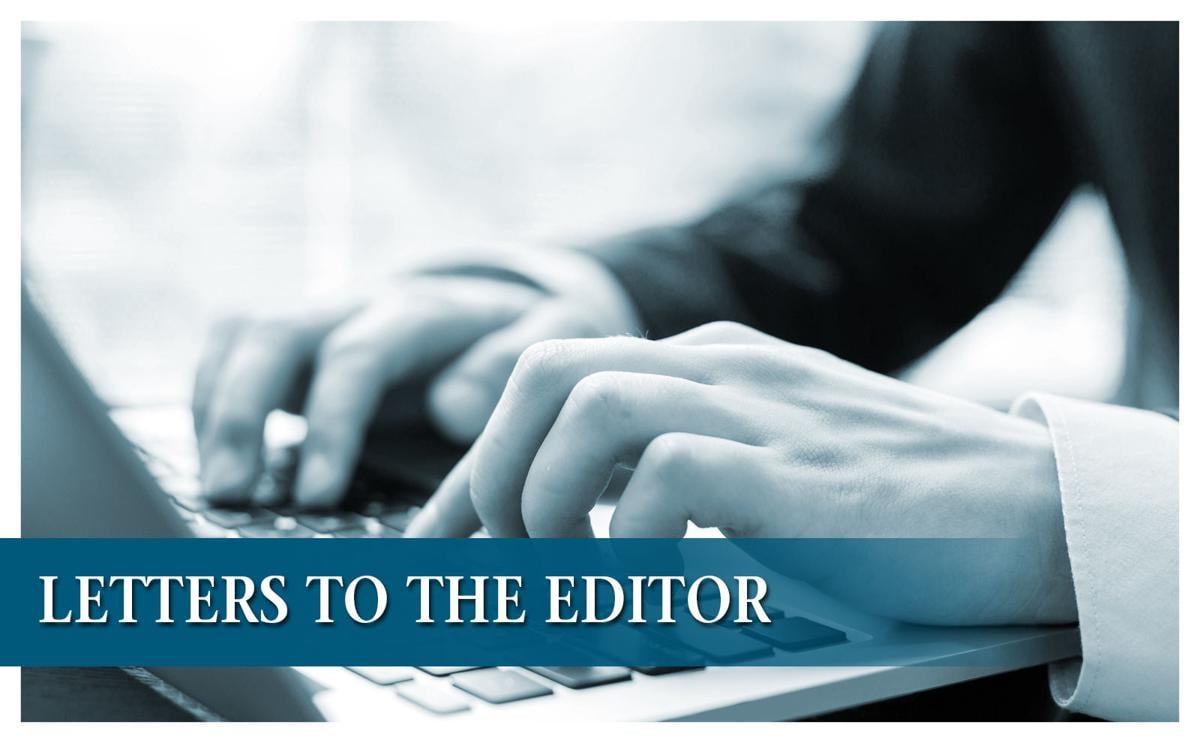 Fuel mandate will hurt Council Bluffs
As many know, Council Bluffs is right on the border of Omaha, Nebraska. We are in constant competition with Nebraska in attracting people to purchase property and live on our side of the river, as well as people working at jobs and shopping on our side of the river, all because of the sales and income taxes in Iowa.
The last thing we need is to pass a fuel mandate that will create a losing playing field for Iowa. Passing the fuel mandate will cause gas prices to rise, truckers to pass our state up, and Iowan's will lose their choice in fuel at gas pumps.
The fuel mandate is an attempt to stop Iowans from choosing octane 87 (without any ethanol in it) by outright banning it. This means that rural gas stations will have to restructure the infrastructure to facilitate ethanol, people who operate businesses with tools that have small engines would have to figure out how to blend their gas with ethanol blended fuel without causing damage, and people who own cars created before 2001 will be forced to put ethanol into their gas tanks — that or buy premium fuel which will costs $.50 more per gallon than non-premium fuel.
Furthermore, with Council Bluffs in constant competition with Nebraska, this fuel mandate will cause truckers to pass our state up entirely, meaning Council Bluffs (and Iowa) will lose a lot of the sales tax revenue that truckers bring to our state.
Lastly, Iowans believe in having a choice in what they can (and won't) purchase. We should reject the idea of forcing Iowans into using ethanol blended fuel — let's leave the ideas of mandates up to countries that don't believe in freedom. Centrally planned economies never work, and they never will! Ethanol should be able to stand on its own two feet instead of relying on crony tendencies to survive. We should reject bills like House File 859 Senate File 549.
Updates on Jan. 6 attackers
I've been wondering about the pace of the investigation and arrests of the domestic terrorists that attacked our Capitol, Jan. 6.
Of course, the FBI never says anything until an arrest is made and, so, I was searching for information.
I came across an information-packed website called "Sedition Hunters" that shows photos of suspected Capitol attackers along with FBI wanted photos, persons of interest and arrests that have been made.
Consider veganism
Sunday's Oscar for best documentary went to Netflix's trailblazing documentary "My Octopus Teacher." The documentary chronicles a complex relationship between a man and the world's most bizarre animal — an octopus. It further testifies to our highly conflicted relationship with non-human animals and the natural world.
Most of us treasure our "pets" — dogs, cats, horses. Our allegiance to them transcends that to our own species. If our dog and a Congolese child were competing for scarce funds for life-saving surgery, we know who would live.
Yet, we torment, kill, and consume other animals that are similar in appearance, intelligence, and ability to suffer. Then, we condemn Asians who do the same to animals we consider pets.
We pride ourselves on being intelligent, rational beings. We have gone to the Moon, unraveled and modified genetic codes, and found cures for deadly diseases. Yet we still have not figured out our relationship with non-human animals and the natural world.
Some of us have. Vegans profess compassion and respect for all sentient beings. Veganism requires no special courses or certifications. Every one of us can become one on our next trip to our supermarket.
The lesson of Minneapolis
What should have been the lesson of the events in Minneapolis? There were no riots, as several Republican predicted on the night of the Derek Chauvin verdict. We should have learned that if people feel they are being treated fairly, judicially and equally, there is no need to riot, or even protest.
But when there is injustice, it is our right to protest — indeed we must. Our government does not have to make Neanderthal laws that give cops extra protections without accountability or people the right to run down those they might disagree with (a stand your ground law for cars).
Good government makes laws that bring us together, not tear us apart. In Iowa today, we do not have good lawmaking. From voting to refugees to gun totting to protesting, the Republicans are dividing us and taking good government from Iowans.
Regarding Axne's vote for D.C. statehood
I see Rep. Cindy Axne, D-Iowa, voted for D.C. statehood. This is disappointing, but not surprising.
This vote is disappointing because it shows Rep. Axne's disregard for the Constitution. I don't know if her disrespect comes from ignorance or, perhaps, disdain. What I am sure of is Rep. Axne has greater allegiance to the Democratic Party than to the Constitution.
The District of Columbia is a creation of Article 1, Section 8 of the Constitution. Article IV, Section 3 indicates that if the District of Columbia were to be dissolved the land would return to the State of Maryland. A constitutional amendment would be necessary to change the status of the land involved.
Ms. Axne has no regard for the Constitution. If she did, she would not have voted in favor of H.R. 51; she would have said, "No, this is unconstitutional and I swore an oath to uphold the Constitution." Her oath means nothing to her. I can understand how ignorant people would cast their vote for Ms. Axne, but I am baffled why educated people support her. We are slowly becoming a government by the government, for the government and Ms. Axne is a prime example of this.
Too few Christians calling for justice
I hear many Christians cry out the need for reconciliation in the matter of race relations in America, but little call for justice. This is a grave misunderstanding of the teachings from both the Hebrew Bible and the New Testament. First, let us start with a declaration that racial healing is the very essence of the Church's mission as Paul wrote: "There is neither Jew nor Greek, there is neither bond nor free, there is neither male nor female: for ye are all one in Christ Jesus." (Gal 3:28)
The church should be in the forefront of race healing in this country but sadly, we have failed. Our failure is rooted in our unwillingness to accept the truth that systemic racism saturates our institutions and even the church. Reconciliation does not mean forgetting the past racial injustices or closing our eyes to current structural racism, but an honest and truthful recognition of the wrongs committed and the intention to restore justice. In this sense, truth will set us free.
When we face the truth of our "sinful" institutions, we will be moving closer to do the real work. Yes, reconciliation will help repair the fractures in our society caused by centuries of systemic racism and the mistrust but there can be no reconciliation without justice and no justice without truth.
The EPA needs to step in
So many places in our world are experiencing water shortages. Thankfully in Iowa we usually have enough water. But we are squandering this precious resource by allowing Big Ag and factory farms to continue to pollute it. This is the primary reason Iowa has over 750 impaired, i.e. polluted, waterways. And now the Raccoon River is listed on the most endangered rivers list. But the DNR and state legislators have refused to take action.
That's why Iowa CCI and Food & Water Watch sued the state of Iowa. But while that case gets played out in the courts, we can't just sit around. That's why we are calling on the EPA to step in and protect our right to clean water. Help us get the attention of the EPA by sending an email to Region 7 administration: https://bit.ly/3dTO4fj.
April is Alcohol Responsibility Month
For more than a decade, the American Medical Women's Association has recognized April as Alcohol Awareness Month, a time to reflect on alcohol consumption and promote efforts to reduce alcohol abuse. But as we look back on the events of the past year, we know that "awareness" is no longer enough when it comes to our health and well-being. So, this year, AMWA is following the lead of the Foundation for Advancing Alcohol Responsibility (Responsibility.org) in marking this April Alcohol Responsibility Month.
When it comes to alcohol consumption, moderation and responsibility are key. The Dietary Guidelines for Americans states that drinking less is better for health than drinking more and offers the definition of moderate consumption: up to one drink per day for females and up to two drinks per day for males, for adults who choose to drink. But what does it mean to consume responsibly?
As the oldest and largest multi-specialty organization of women physicians in the world, AMWA understands responsibility, both from the perspective of being health care providers and of being women. We know that responsibility carries a weight to it, but it is also empowering: responsibility means taking ownership of our actions, holding ourselves accountable, and, above all else, being informed and making informed choices.
AMWA wants to arm people with information about how to avoid harmful alcohol use.
For instance: What counts as one drink? A standard drink contains 0.6 fl oz of pure alcohol. This equates to 1.5 oz of 80-proof distilled spirits (40% alcohol), 5 oz of wine (12% alcohol), or 12 oz of regular beer (5% alcohol). What's in that drink? A standard drink of spirits has 98 calories, wine has about 120 calories, and beer has about 150 calories. Why are the recommended limits different for males and females? Most people think it is based solely upon body weight, but there are other factors. As an example, females have less water in their bodies, so, if males and females drink the same amount of alcohol, the females are likely to reach higher concentrations of alcohol in their blood.
Of course, there are some individuals who should not drink at all, such as pregnant women, and AMWA encourages people to discuss alcohol consumption with their physician, who can determine what is best based on individual risk factors.
AMWA invites others to join us in going forward by designating this month as Alcohol Responsibility Month.
President, Aerican Medical Women's Association
Remembering the USS Thresher
The sinking of the Indonesian submarine 502 on April 21 and the breakup of the vessel and death of 53 crew members highlights the hazards of operating in the oceans.
The 502 sinking brings back memories of the sinking and destruction of the USS Thresher on April 10, 1963, off the New England coast with the loss of 129 men. A Navy inquiry determined most likely there was flooding in the engine room possibly from faulty piping causing coolant pumps to slow or stop and trigger a reactor shutdown with a loss of power. Subsequently the Navy implemented the SUBSAFE program for quality assurance and certification for submarines.
Additionally, the Navy implemented a safe testing program which ensured all submarine testing would be conducted in accordance with stringent testing parameters.
Londonderry, New Hampshire