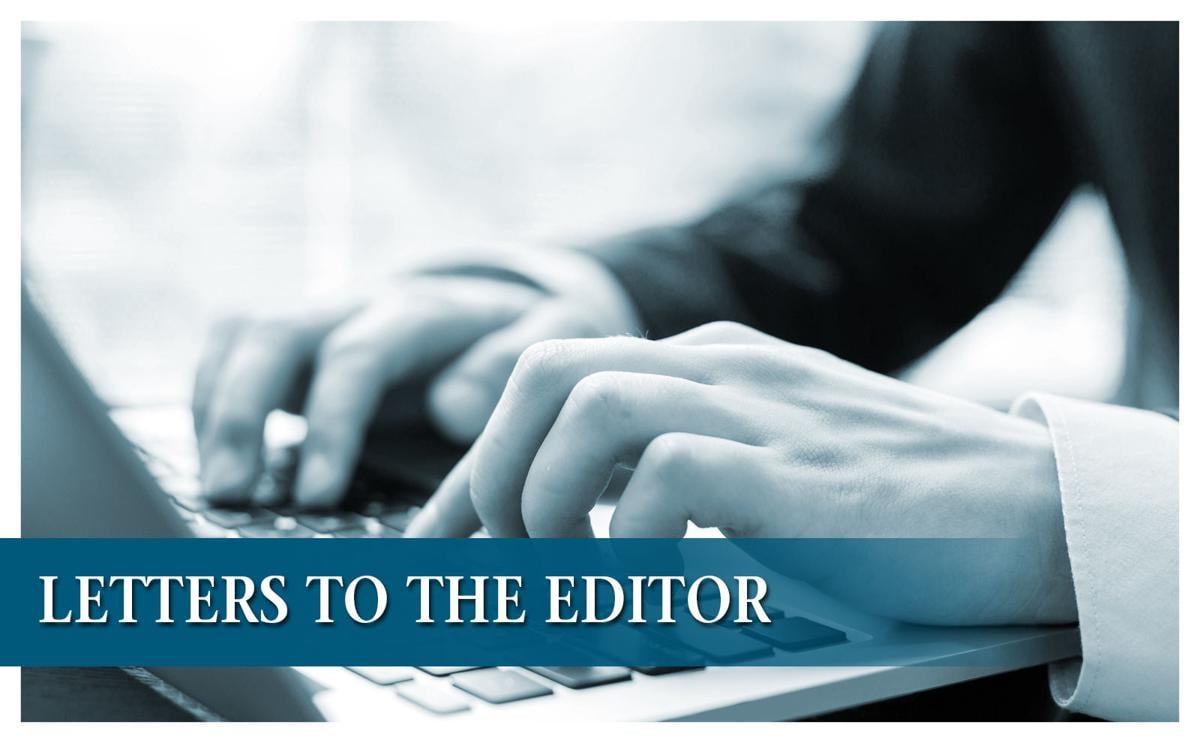 Vote Pellant for change with civility at the Iowa State House
Are you tired of the politics of the day? Are you wishing to restore balance and civility into Iowa's Legislature? If so, please support Jen Pellant for Iowa House District 16. We need bipartisan problem solving, and Jen Pellant will represent our interests in a balanced and fair-minded way. She radiates pragmatism and is grounded in reality. Jen is not a career politician – she will work with all members of the House to improve and protect education, to support Main Street business and economic vitality, to protect Medicaid and to keep health care costs down. Jen is a common-sense business person. As the daughter of highly respected, retired Lewis Central teachers Ernie and Jan Pellant, Jen understands the challenges facing workers, schools, educators, and parents. Jen will represent everyone in District 16, not just the interests of those who vote for her on November 3.
We have known Jen for almost 40 years. We were classmates of Jen at Lewis Central. She has always been focused on understanding issues and giving service to others. People of our age (40s and 50s) are the "sandwich generation." We are focused on working, supporting aging parents with doctor appointments, treatments, and insurance issues, as well as supervising and providing at home learning for children. Jen is a leader in our generation — she understands our interests and challenges and will represent us well in Des Moines. She is well prepared and ready to serve.
As a teacher might say, "Jen is crackling bright." She is hard working. She is dedicated to Council Bluffs, and she is not beholden to political interests or old ways of doing business. She will reach across the aisle. She will ask "why?" and "why not?" She will be a persistent and relentless advocate for Council Bluffs and Western Iowa interests at the Legislature, which has a majority of members from central and eastern Iowa.
Make a plan. Take the time. Vote for Jen Pellant — she is the best representative the voters of District 16 can send to Des Moines.
Aileen Kelly Schwab, LCHS Class of 1990
Mark Kelly, LCHS Class of 1987
Maureen Kelly Moseman, LCHS Class of 1983
Young works for us
Congress was designed by the founders of our country to represent the population equally and fairly. Congresswoman Cindy Axne has voted with California Senator Nancy Pelosi 95% of the time. Then when Axne failed to be in Washington to vote for crucial legislation, she gave her vote away (by proxy) to a representative from Maryland. The citizens of the 3rd District are not Cindy Axne's boss. Nancy Pelosi is. She continues to vote lockstep with Pelosi and her liberal ideologies. What does someone from San Francisco know about the issues facing us in southwest Iowa? Why should we send someone to Washington who does not represent our district?
David Young stands up for his fellow Iowans in Washington, D.C. He puts Iowa first. When he send David back to Washington, his boss will always be us, the citizens of the third district. I have heard him say this on multiple occasions and I know he means it!
David listens to his constituents. He wants to hear your concerns and do what is right in Washington to help us. He will show up every day and continue to dedicate his life to representing the third district of Iowa and will not let anyone else represent us while he is our Congressman. Let's send someone to Washington who won't follow Nancy Pelosi's corrupt agenda but instead will take Iowa values and concerns with them. Elect David Young to Congress.
Of 'two good people,' vote for Pellant
I'm in the fortunate position of knowing two good people running for Iowa House District 16 in Council Bluffs. You are fortunate to have public-minded, bright people in your city willing to serve in these troubling times.
I like and respect both Jen Pellant and Brent Siegrist, but considering the issues responsibilities, and needs of our state, I humbly submit Jen Pellant is the correct choice in this race — and, for the record, my 2020 ballot included votes for both Republicans and Democrats. This isn't partisan. It's about skill set.
While Brent Siegrist was associated with the Area Education Agencies, nine government organizations supporting preK-12 students in Iowa, I served as a board member and president of the Heartland AEA. I recall when Brent came on board as a lobbyist. Considering his background as a career politician, we were optimistic, but his ideas often languished on the incomplete list or in the forgotten pile and promises didn't always yield results.
I want to stress that I like Brent a great deal, but to be honest, he lacks follow through. I was disappointed to see him lose the 2002 congressional race to Steve King, but again, Brent just didn't work enough for it. I supported Brent in that primary, but Congressman King outworked Brent in our part of the state. We all saw that. Brent never should have lost to King, and I have no doubt he knows in his heart that's true.
Now to your other choice:
Before moving to Council Bluffs in 1978, the Pellant family lived next to us for years in Indianola. I've literally known Jen since her birth. I watched her grow into a smart, accomplished, people-loving adult, someone who works hard, always plays by the rules, and most important right now, brings a relentlessly positive approach to problems.
Jen thinks of others before herself. She had that quality of looking out for others as a little girl and it's heartening to see that manifest in her campaign.
The people of Council Bluffs have two quality people running. You're lucky in that regard as that's not the case in much of Iowa. I think you'll be better served over the next two years with a fighter who has follow through, who does what she says. I urge you to vote for Jen Pellant for House District 16 on Nov. 3.
Gorman committed to service
Great teachers and great firefighters are a lot alike. Both are committed to service above self. Both listen well, learn well and work well with others to make their communities better. Both show knowledge, courage and compassion through their service. Neither gets easily discouraged nor gives up when work is hard and times are tough.
All public servants claim strong support for public education as among their highest priorities. Far too many of them forget that when voting on budgets. Those married to great teachers never forget to support kids and education.
We are fortunate to have in Steve Gorman a great firefighter, married to a great teacher. Both have superb records of service and commitment to their community. Steve is very highly intelligent and caring. He listens well, speaks well and asks great questions. He thinks deeply and creatively, and is consistently kind and considerate of others.
We would be proud and pleased to have him represent our community in the Iowa Senate. Please join us in supporting him for state Senator. Thanks for your time and consideration.
David and Phyllis Holcomb
Proud support of Jacobsen
I proudly support and endorse Jon Jacobsen for the Iowa House. I have known Jon for over a decade and no one is more dedicated to serving the people of Iowa. From securing relief for flood victims, growing Iowa's economy, increasing funds for education, and protecting the unborn, no one works harder for Southwest Iowa. I encourage you to vote for Jon!
Gorman comes up short again
Despite four failed attempts for public office, I find it ironic how Steve Gorman is still lecturing us tax payers about needing to explode government spending all the while he still can't figure out how to follow state Ethics Board rules and manage his own campaign's balance sheet. After running for office again and again, I would think someone would be well versed in the rules in running a campaign, but even after four failed runs, this spring he still mismanaged almost two thousand dollars from his very own campaign as reflected in his May campaign report. If he can't even handle that, how are we supposed to trust him with an $8 billion budget?
When it comes to taxpayer money, every dollar counts. This is money that Iowans have worked hard for, and I want to know I can trust our representation at the statehouse to manage it. Even just a few years ago, the state budget had a hundred million dollar deficit because of Democrats at the Capitol. Thankfully, because of careful budgeting by Dan Dawson and his colleagues, that deficit was turned into a surplus, and Iowa is now in a better position economically, even with all the damage the pandemic has caused. I as a taxpayer don't even want to think about what could happen to the state's budget under Steve Gorman's watch.
During the last four years, Dan successfully helped manage a budget that not only funds a lot of areas really important for our state, like K-12 education and public safety, but has also looked out for us here. Dan was key in reopening the Lake Manawa campground, a $3 million project, which had unfortunately been closed several years ago. He made sure money went to the Iowa School for the Deaf here in Council Bluffs and also made sure Southwest Iowa got the money we needed for flood levee repairs. Dan worked on tax cuts and property tax reform to help make Iowa competitive with our neighboring states, like Nebraska, which is really important to keep families and small businesses in our state.
I know Dan will be looking out for Carter Lake and Council Bluffs in the statehouse, and I am proud to be supporting him for Iowa Senate this year.
Jacobsen working hard for Iowa
Why I like Jon Jacobsen is because he is really nice. Why I think people should vote for him is because Mr. Jacobsen has done a lot of good things for our state. In seven days everybody in the towns he represents should vote for my friend Jon Jacobsen.
Jacobsen the best choice
I've known Jon Jacobsen for over 15 years and have found him to be genuine and personable in his dealings with others. He's a man with a keen intellect and a strong sense of fairness. Jon is a problem solver who tends to rely on his powers of reasoning before making a decision.
Jon has shown a great deal of empathy and compassion for all those who are fortunate to call him friend. I've always known Jon as someone who acts according to his own conscience and in alignment with his Christian principles.
In support of Jon Jacobsen
I support Jon Jacobsen for reelection into the Iowa House of Representatives for District 22 and am asking for you to vote for him on Nov. 3. Rep. Jacobsen works tirelessly for all Iowans, regardless of which district you reside in.
To highlight just one of Mr. Jacobsen's many accomplishments for southwest Iowa was the work he did to secure state funds for highway improvements.
As many of you may know, Highway 59 from Avoca south is great need of repairs. He worked hard and was able to successfully secure state funds to pay for these repairs, working with the Iowa DOT as the supervising agency. Send Representative Jon Jacobsen back to Iowa Congress so he can continue to work hard for us!