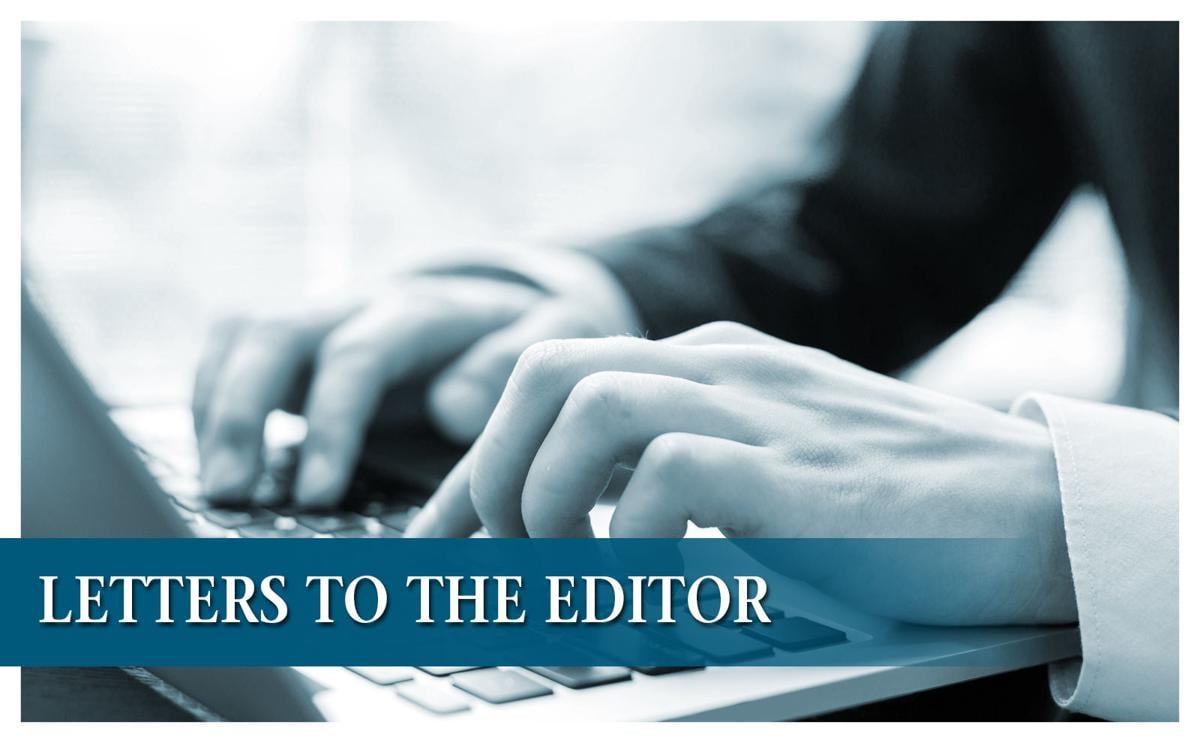 Holy Family Church a piece of Bluffs' history
Council Bluffs is in danger of losing another piece of history. Holy Family Catholic Church is slated for closing (The Daily Nonpareil, Sept. 15, 2019).
Holy Family Church was established in 1908, and is a beautiful building on the corner of 23rd and Avenue B in the heart of the west-end of Council Bluffs. There are many beautiful edifices, churches and homes throughout our city (The Daily Nonpareil Dec. 1, 2019 Preserve Council Bluffs Historic Homes Holiday Tour).
Holy Family Church, too, belongs to that special group of architectural and historically significant structures worthy of being saved rather than being sold or destroyed for commercial development.
Holy Family Church Preservation Society (www.preserveholyfamily.org) was formed in February 2020 to try to protect this beautiful building as a sacred place of worship. Support from the community is welcomed in this continuing effort.
Rosanne Staniford, Council Bluffs
---
Governors' beef promotion a 'display of political corruption'
March 23rd (was) proclaimed by President Biden as National Agriculture Day, an occasion dedicated to the farmers and farmworkers who toil in all conditions to ensure that we all have a healthy, safe, and abundant food supply.
The observance was first launched in 1973 by the Agriculture Council of America (ACA), a nonprofit organization of leaders in the agriculture, food, and fiber communities.
I was shocked to learn that the governors of Nebraska, Wyoming, and Iowa chose this special occasion to promote consumption of beef, the one agricultural product that has been linked overwhelmingly with high incidence of heart disease, stroke, cancer, diabetes, and obesity. Beef is laden with saturated fats, cholesterol, hormones, and pathogens. It lacks complex carbohydrates, fiber and essential vitamins and minerals.
I feel this is a blatant display of political corruption by elected officials overruling any concern for their constituents' health and welfare.
Eric Lindstrom, Executive Director, Farm Animal Rights Movement, Washington, DC
---
Fight against factory farms
In 2002, Iowa's Environmental Protection Commission (EPC) overturned a decision made by the Iowa Department of Natural Resources (DNR) that would have allowed a factory farm to build with over 7,200 sows less than half a mile from our home. Hundreds of our neighbors joined the fight to stop this factory farm from building.
That factory farm would not have been denied without Iowa Citizens for Community Improvement (CCI), a statewide organization that I have been a member of ever since. When the DNR still chose to approve the permit, Iowa CCI organized with us to appeal the DNR's decision to the EPC.
For years, Iowa CCI members have been taking on corporate power and organizing against local factory farm proposals across Iowa. With the cards so stacked against us in these fights, organizing experience is key.
Iowa is already home to over 10,000 factory farms. We can't afford to allow any more. Every year, hundreds more factory farms are added to our communities, using up our aquifers and polluting our waterways. Enough is enough. If there is a proposed factory farm near you and you're ready to fight back, Iowa CCI can help. Call us at 515-282-0484.