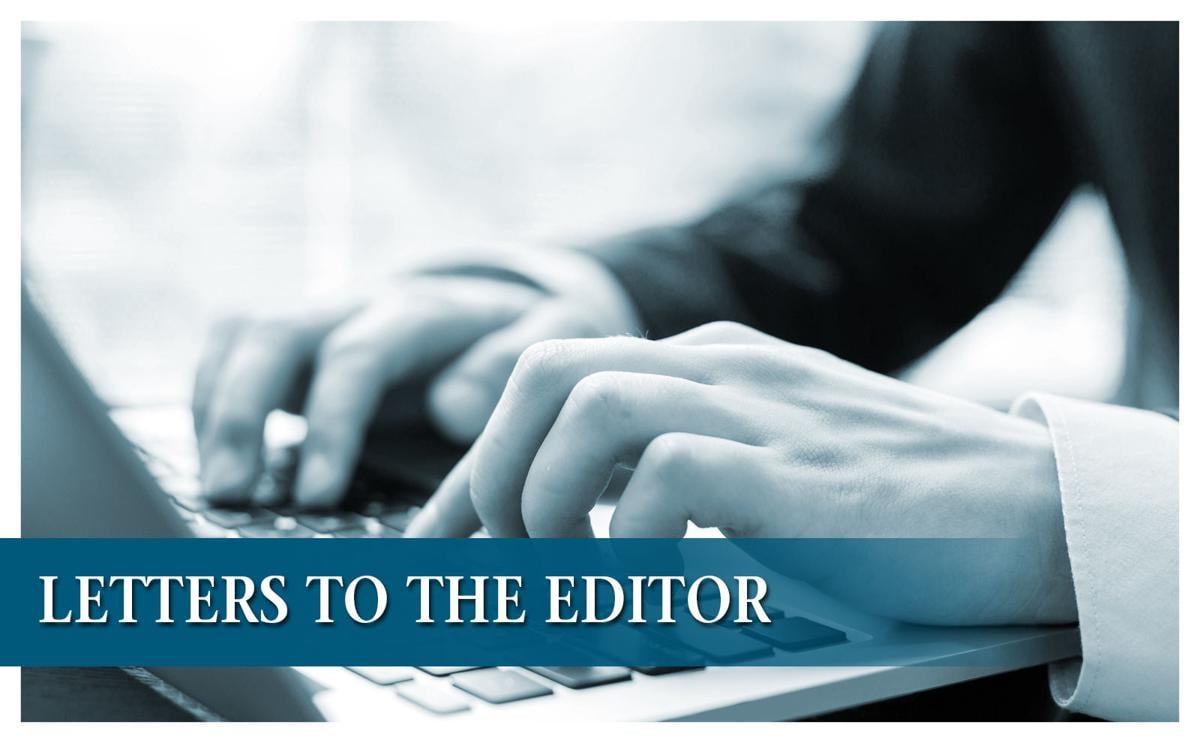 Reelect Jacobsen for Iowa House District 22
Jon Jacobsen's the hardest-working state representative we've ever had! Jon has earned the support of Iowa taxpayers for cutting income taxes. Jacobsen's balanced the state budget to surplus. He won the Innovator Award for streamlining government waste.
Jon's garnered ag backing from Farm Bureau and Iowa Corn Gowers for fighting for renewable fuels and expanding health care access. Iowa hospitals, the Iowa Health Care Association, chiropractors and nurse groups affirm Jacobsen for ensuring hospitals stay open, guaranteeing vulnerable sick children are protected and attracting/retaining Iowa physicians.
Iowa lawyer peers acknowledge Jon Jacobsen's passage of a pilot project for indigent defense, allowing good families to stay together, and for expertise in fighting elder abuse. He's been designated Champion for Crime Victims by Marsy's Law.
As a past successful school board president, Jon fully funded Iowa School for the Deaf, brought back southwest Iowa tax dollars for rural school transportation equity and enhanced school safety and mental health resources.
Jacobsen's kept a hazardous environmental operation away from conservation and residential areas in Pottawattamie County.
He has the endorsement of community bankers, insurance agents, realtors, business and industry, small business groups and builders and contractors for being the floor leader for job-creating commerce bills signed into law. Jon's helped lead the successful fight securing millions in flood disaster relief dollars to repair four levees near the Missouri River by Crescent.
Our rural electric co-ops salute Jacobsen's good work for reliable utilities. Our veterans have thanked him for his strong support and for bringing our flags to permanent residence on campus of the Iowa Supreme Court. Jon's Safe Haven expansion saves newborn infants from panicked neglect and violence.
And when Jacobsen comes home from work, often late, the grandkids still hug him and our "man's best friend" pets still jump up and down to greet him (along with a Pet Alliance thumbs-up).
Jon's been feted for supporting our Bill of Rights, and as Iowa Legislator of the Year by Omaha's Morning Answer. The American Conservative Union regales Jacobsen's respect for traditional free market enterprise, individual liberties, and public safety values.
He tirelessly visits constituents in Avoca, Neola, Underwood, Minden, McClelland, Hancock, Oakland, Carson, Macedonia, Treynor, Crescent, Honey Creek, Loveland, Weston, Garner, Lewis Central, and eastern Council Bluffs. There's still work to finish. Let's keep Jon on the job.
Reelect Jon Jacobsen for Iowa House District 22.
---
Biden will protect Social Security
Do you need your Social Security checks every month? I certainly do. Millions of us rely on Social Security. For many, it is necessary for economic stability. We have paid into it all of our working lives.
President Donald Trump would like to defund this important and necessary government program. Recently Trump said he wanted to permanently get rid of the payroll tax. The payroll tax funds Social Security. Without that revenue source, Social Security would not exist.
Joe Biden has promised to strengthen this critical government program. Joe understands the common man and knows millions of us need those monthly paychecks. He will never defund Social Security.
Please vote for Joe in November or risk losing Social Security as we know it.
---
Brent works for Brent
I found it interesting that one of the campaign ads for Brent Siegrist utilizes a school building and features Brent talking about being an educator. I was an Iowa superintendent of schools while Brent Siegrist was speaker of the Iowa House of Representatives and when he worked for the Area Education Agency.
In meetings I attended with Brent, it was always clear to me Brent worked for Brent and not the people of Iowa or his district. Brent did not listen to his constituents. Brent would make comments that showed his mind was made up before the debate.
As for the support of Iowa schools, Brent was never a proponent of fully funding schools. He continually cut the much-needed resources to provide a quality education for every student. He would also say that teachers did not get into teaching for the salary but for the love of students.
True teachers do love their profession but when you are a family of four and still qualify for food stamps something needed to be done. Brent did not see it that way as the speaker of the House.
So, I found it hypocritical when Brent began to work for the Area Education Agency in 2003. Brent's starting salary at that time was $80,000 per year. A teacher starting salary was $24,000. It was clear to me that Brent only cared about his family and not the families of educators or the Iowa economy across the State of Iowa.
As a citizen of Iowa and Council Bluffs, I care about the quality of education every student receives. It has been shown that a quality education is one of the best ways to grow the economy. Businesses move into states that can provide a world class education for the children, graduates of high school and college make significantly more money than students who do not graduate and criminal activity lowers when there is an educated public. Brent never understood this concept and only cared about short-term wins.
I want someone to represent me who takes a long-term approach to legislating and prioritizes education. I support Jen Pellant. Jen will listen to her constituents. Jen will take a long-term approach. Jen knows that education is important for a strong economy.
---
The Senate should wait to confirm Supreme Court justice
The Senate should not confirm a new Supreme Court Justice at this time. They should honor the final wishes of Justice Ruth Bader Ginsberg.
A Supreme Court justice is appointed to serve a lifetime term. The choice and approval of one should not be made lightly. The appointee should be given thorough and thoughtful consideration by the U.S. Senate. Their constitutional duty is to "advise and consent," not to rubber-stamp the President's choice.
President Donald Trump's record of hiring qualified people to serve in high level positions is not good. If they don't please him, he summarily fires them. Does he realize that he cannot fire a Supreme Court Justice who makes judgments that don't please him?
Too much is at stake to make a rushed decision: the Affordable Care Act, Roe vs. Wade, our right to vote and so much more.
Party loyalty is one thing; blindly following the dictates of a leader is another. Senators, please put country over party, follow your good instincts, and do your Constitutional duty. Wait until after the Nov. 3 election to examine the nominee.
---
President's attempted theft from seniors
Does the president believe he can get away with disastrous cuts to the Social Security budget without consulting Congress or Social Security shareholders, that is, we citizen-investors who contribute to that budget throughout our working lives? Our president often forgets that the people he insults or from whom he wants to steal, do VOTE.
For many of us, ALL or most of our income is taxed for Social Security, funds that could otherwise be devoted to other necessities, whereas wealthier citizens pay Social Security tax on only fractions of their earnings.
Rather than placing seniors in crisis, the president could encourage Congress to legislate a larger contribution from wealthier citizens. That move could retain the solvency of the "Social Security Trust Fund." If the president were to do so, fewer of we seniors may call him a thief AND perhaps consider voting for him.
---
Barrett not right for Supreme Court
It must come as quite a shock to the vast majority of practicing lawyers in the United States that the calling of their vocation extends far beyond the ethical application of the law in the service of their clients. According to Supreme Court justice nominee, Amy Coney Barrett, the ultimate purpose of the lawyerly calling is to build "the kingdom of God," as she adjured in the keynote address to the 2006 Notre Dame Law School's graduating class.
Granted, Notre Dame is very much a Catholic institution with about 80% of its students self-identifying as Catholic Christians. But one cannot assume that all the Catholic graduates were the devout, conservative Catholic believers that Justice Barrett is. And a more shameful and disrespectful slam against the graduates who were Muslims, Jews, agnostics, atheists and believers of other faiths is hard to imagine.
Ms. Barrett's insensitive disregard for the non-Christian law school graduates belies her assertion "… that my personal church affiliation or my religious belief would not bear in the discharge of my duties as a judge." If Ms. Barrett could not temper the display of her staunchly, conservative Catholic bias in a matter as small as a commencement address, we have no reason to believe that she would be able to reign in this bias in acting on matters of far more import.
---
Trump: Your guy or not your guy?
For anyone unsure about how to vote in November, here's a short guide to deciding if Donald Trump is your guy.
If your strongest concern as a worker is what Trump says he will do for you, Trump is your guy. If your concern is with what he has actually done for or to workers, Trump should not be your guy.
If you think the 1950s was a great time for all Americans, Trump is probably your guy. If you think the 1950s was a pretty bad time for huge chunks of Americans — from Black Americans to Native Americans to most women to gay people to the disabled — Trump should not be your guy.
If you think that Putin, Erdogan and Kim Jong-un are role models for how to run a country, Trump is your guy. If you think that democracy and freedom are the hallmarks of a good government, Trump should not be your guy.
If your sole idea of morality is preventing a woman from aborting a pregnancy, Trump is your guy. If your morality is broader and deeper than that, Trump should not be your guy.
If your idea of public health is telling the people there's little need to worry about a deadly virus, Trump is your guy. If you think a leader has a duty to tell the people the truth about that virus and help them protect themselves, Trump should not be your guy.
Catch the latest in Opinion
Get opinion pieces, letters and editorials sent directly to your inbox weekly!